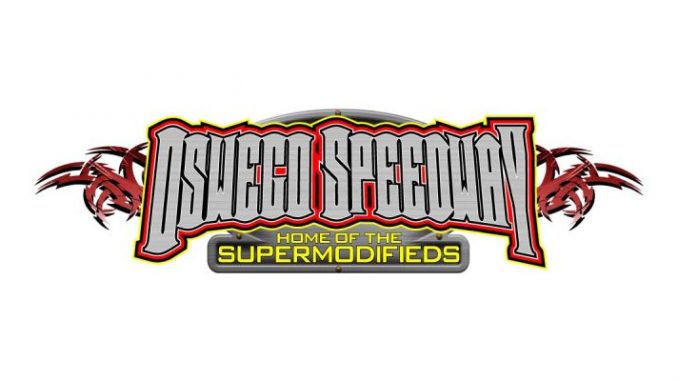 By  Danny Kapuscinski
OSWEGO, NY (March 22, 2017) –
Fans can stop by the Oswego Speedway box office or call (315) 342-0646 between 9 a.m. and 4 p.m. starting Monday.  A picture of the lot layout is available on www.oswegospeedway.com.
The flats lot now features paved grindings throughout, washrooms for patrons, as well as full utilities including electric, water, and dump stations.
During the season there will be separate fees for those who wish to camp with or without full utilities (dry).
Those who plan to camp using full utilities for the entire season, including Budweiser International Classic Weekend, can do so for $450 and can remain in the flats lot through the entire season.
Full utility camping in the flats lot will be available Classic Weekend for $100.  Anyone camping in the flats lot Classic Weekend must pay the full utility fee of $100.
Dry weekend camping at all regular season events will be open from Friday to Sunday, for a $30 fee.  Weekend only campers must clear the flats lot by end of day on Sunday.
Those who plan to dry camp for the entire Speedway season, including Budweiser International Classic Weekend, can opt for a season camping pass for $250.  By purchasing this pass, campers will receive their Classic Weekend camping sticker right away, and be able to leave their camper in the flats lot through Budweiser International Classic Weekend.
Those with season camping passes that wish to camp in the rear camping lot for Classic will have first choice of spaces in the rear campground on Saturday, August 26.
Weekend campers looking to utilize full utilities can do so for a fee of $50 per weekend.  These weekend campers must also clear the flats lot by end of say Sunday on race weekends.
At the conclusion of a regular season race weekend, campers remaining in the flats lot without a purchased Classic Weekend season camping sticker will be removed at the owner's expense.
Dry camping for Classic Weekend will remain at $50 for the entire week and will only be available outside of the Speedway's third turn.
Those patrons who opt to dry camp for the season will be monitored to make sure they are not hooked to utilities.
Season camping pass stickers will soon be available for purchase in the Speedway office.  For more information, call (315) 342-0646.
For more information on Oswego Speedway visit online at www.oswegospeedway.com or LIKE on Facebook at www.facebook.com/OswegoSpeedway or FOLLOW on Twitter @OswegoSpeedway.
Camping Fees:
Dry Race Season Camping-
$30 Weekend
$250 Full Season
$50 Classic Week
Race Season Camping with Utilities-
$50 Weekend
$450 Full Season
$100 Classic Week
About Oswego Speedway: Oswego Speedway, a sports entertainment company, is a 5/8 mile semi-banked pavement racing oval located off the shores of Lake Ontario in scenic Oswego, NY. Oswego Speedway has been a continuously run weekly racing venue since August, 1951. The premier open-wheel pavement short track cars in the world, Supermodifieds, run weekly at Oswego Speedway making Oswego the only weekly Supermodified racing venue in the world. The Small Block Supermodifieds accompany the full blown Supers on a weekly Saturday night schedule which runs from May through September. Oswego Speedway is mentioned in racing circles as the "Indy of the East," as no fewer than a dozen past and present competitors have competed at the famed Indianapolis Motor Speedway including Mario Andretti, arguably the greatest driver of all time, two-time Indy 500 champion Gordon Johncock, along with former International Classic Champions Bentley Warren, Joe Gosek, and Davey Hamilton.