Inside Line Promotions
WINDOM, Minn. (March 29, 2017) – Big Game Motorsports has been hard at work in preparation for a busy season that will resume within the next month.
The Muddy sponsored team kicked off the season last month by competing in 10 races in Florida and Las Vegas, where driver Kerry Madsen picked up one win, a pair of top fives and seven top 10s.
"It's been a good start to the season," he said. "We've had a couple of weeks off, but the guys have been working hard at the shop getting everything ready for racing to start in the Midwest. I'm very happy with the progress we've made so far."
Madsen has set quick time during three of his races this season, including the most recent one with the World of Outlaws Craftsman Sprint Car Series. He has also qualified in the top 10 during seven of the 10 events this year.
"Qualifying is very key no matter what series you're racing with," he said. "Guy (Forbrook) and the guys have given me a fast car right out of the box every night and that's crucial if you want to put yourself in contention at the end of each night."
Madsen has four heat race wins and has qualified for the dash during six races. Additionally, he hasn't had to compete in a B Main so far this season.
"When you qualify well it puts you in a good position in a heat race and therefore gives you a shot to be in the dash," he said. "Once you make the dash you are within striking distance to contend for the feature win. It's all part of putting together a complete night."
SEASON STATS –
10 races, 1 win, 2 top fives, 7 top 10s, 9 top 15s, 10 top 20s
UP NEXT –
TBD
MEDIA LINKS –
Website: http://www.BigGameTreestands.com
Twitter: https://twitter.com/BigGameMotorspt
Facebook: https://www.facebook.com/pages/Big-Game-Treestands/251832101535076?fref=ts
MUDDY –
Muddy has always been known for its exceptionally high-end features and unwavering quality. The line has recently been expanded and revolutionized to contain even more options, including ladderstands, tripods and ground blinds as well as hang-ons and harnesses. For more information, visit http://www.GoMuddy.com.
BIG GAME TREESTANDS –
Established in 1977 in Windom, Minn., Big Game Treestands® has grown to be a leading company in the outdoor industry. Big Game Treestands® offers a Rock Solid™ line of field tested, safety certified above TMA requirements, welded steel stands & free standing elevated platforms that gives you not only a safe and extremely sturdy vantage point, but also reliable all-day comfort at a great value. Large, non-slip standing platforms, top-notch fastening systems, and our innovative pinned, sleeved ladder sections provide the Rock Solid ™ stance, twist free climbing, and all around silence that Big Game Treestands® is known for. Non-glare, powder coat finish keeps our products hidden from nature's wary eye.
For over 30 years, it has been our goal and our philosophy to provide the most innovative and practical treestands and hunting accessories in the field. As tradition continues, we are Exceeding Limitations and once again providing new models that challenge Mother Nature. In 2012 Big Game extended the line into Trail Cameras known for the easy to set, great picture quality, and over all great camera. Eyecon Trail Cameras® exceeds the expectations of consumers. Big Game Treestands® and Eyecon Trail Cameras® offers undeniable quality on time-tested favorites as well as new innovations for 2017.
For more information on Big Game Treestands®, visit http://www.BigGameTreestands.com.
INSIDE LINE PROMOTIONS –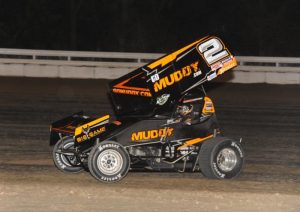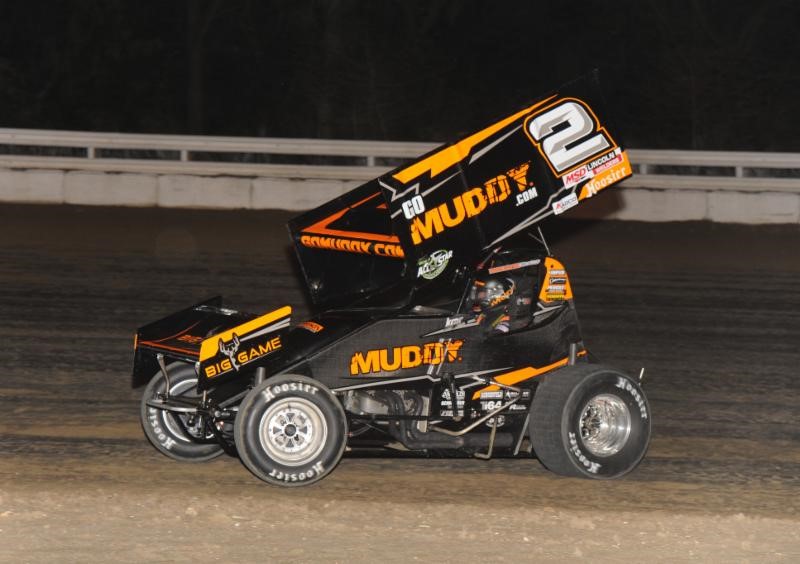 Inside Line Promotions specializes in affordable public relations and media management for motor sports drivers, teams, sponsors, tracks, series, events, organizations and manufacturers. ILP Founder Shawn Miller leverages professional journalism with new media technologies and social networking to improve your exposure and the return on investment for your sponsors.
To meet the media relations needs of your program by joining Team ILP, contact Shawn at 541-510-3663 or Shawn@InsideLinePromotions.com . For more information on Inside Line Promotions, visit http://www.InsideLinePromotions.com .
*PHOTO BY PAUL ARCH*