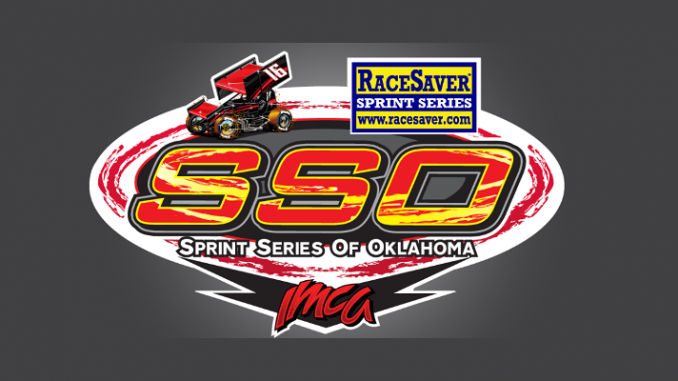 By David Smith Jr.
Oklahoma City, Oklahoma – July 8, 2017 –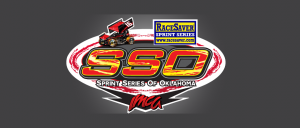 This will also be one of the biggest purses for this second-year series as an additional $1500 has been added to the purse for the Friday night, July 14, event at Red River Speedway in Meeker, Oklahoma and the "Freedom 40."
Thanks to contributions from several, this event will pay $1000 to win and $275 just to start the night's forty lap feature finale. All cars not making the twenty-car feature finale will earn at least $100.
Officials with the Sprint Series of Oklahoma IMCA RaceSaver Sprint Car Series presented by Smiley's Racing Products would like to thank the following for contributing to the purse for this event: Tim Young at Young Tool and Equipment; Paul Martens and Martens Machine Shop in Fairview; Bishop Racing Components; Victory Motorsports and Messmer Racing LLC.
Don't forget our regular race contingency partners Smiley's Racing Products; Keizer Wheels; Saldana Racing Products; Pyrotech Fuel Cells; Competition Suspension and partners Danny Holloway, Bishop Racing Components, Martens Machine Shop, Outlaw Wings and Messmer Racing LLC.
Below is the official payout for this coming Friday night's "Freedom Forty" event at Red Dirt Raceway:
Feature Finale: 1) $1000, 2) $600, 3) $500, 4) $400, 5) $375, 6) $350, 7) $345, 8) $340, 9) $335, 10) $330, 11) $325, 12) $325, 13) $325, 14) $315, 15) $310, 16) $305, 17) $275, 18) $275, 19) $275, 20) $275
B Feature: 1-4) Transfer, 5) $200, 6) $125, 7) $125, 8) $125
Balance of non-qualifiers will receive $100
Gates will open at 5:00 PM; Drivers meeting at 6:30 PM and race action will start at 8:00 PM. Also on the tracks racing card will be the "Pure Stock Fight Night" that will pay $400 to the pure stock feature winner while the tracks sport mod and dwarf cars will also be in action. There will also be a huge fireworks display after the night's racing action.
Grandstand admission will be just $15 for adults while children 10 and under will be admitted into the grandstands for free.
Pending where you are coming, here are the directions to Red Dirt Raceway:
Track directions:
From the Turner Turnpike (I-44): Exit at Chandler, 10 miles south of highway 66 on state highway 18
From I-40: Exit 186, North 16 miles on state highway 18
For more information call the track (405) 318-0198 or visit their official website www.reddirtraceway.com.
More SSO race information including purse and format, highlighted by the night's forty lap feature finale, will be announced in the next day or so.
To learn more about the Sprint Series of Oklahoma check out their official facebook page: Sprint Series of Oklahoma. More information can be obtained by SSO director Jim Messmer (405) 417-2202 and for technical inquires call Ernie Messmer (405) 818-9007.