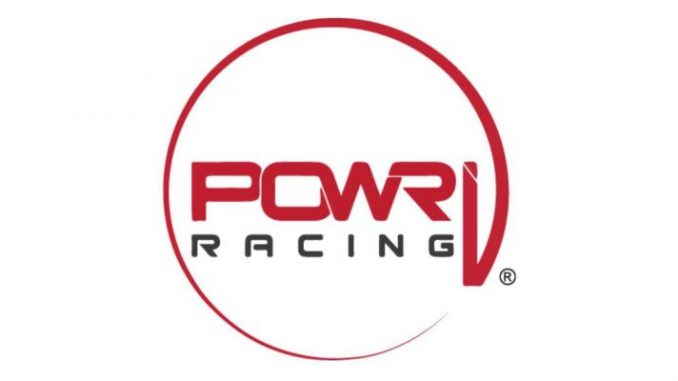 From POWRi
GRAIN VALLEY, Mo. (July 15, 2017) — Spencer Bayston of Lebanon, Indiana outlasted teammate Tanner Thorson to capture his sixth career POWRi Lucas Oil National Midget League victory in the second night of the Inaugural Thunder in the Valley. Thorson took the opening night of the Inaugural Thunder in the Valley and vied for the $1000 bonus paid to the driver who swept the weekend in their respective division, but came up one spot short. The Thunder in the Valley featured the POWRi Lucas Oil West Midget League and the POWRi Lucas Allstar Midget League, alongside the POWRi Lucas Oil National Midget League.
Earning high-point honors for the night, Bayston led the field to green and immediately took to the bottom of the high-banked quarter mile, catfishing with teammate Thorson in tow. Slowing the action, Tucker Klaasmeyer and Ryan Robinson brought out the caution after ending up tangled on the bottom off turn four. Returning to racing, Bayston continued to catfish, placing distance between he and Thorson while a gaggle of action happened for third on back. Enduring a total of four yellows and one red, Bayston kept his composure as the laps wound down and the battle headed up.
With 26 laps in the books, the final slowdown of the evening occurred when Ryan Robinson took a tumble down the front stretch, bringing out the only red and stopping the action. Lined back up, Zach Daum followed Bayston with Thorson, Kyle Schuett, and Jonathan Beason in tow. Coming back to green, Thorson took a gamble and shot straight for the curb, while Daum worked the bottom. Coming to the white flag, Thorson clearly had second, but it was too little too late, to mount a challenge for the lead as Bayston crossed the line in first. Kyle Schuett finished fourth after starting 17th, while Jonathan Beason rounded out the top five.
"Starting on the pole there, I was a little worried," stated Spencer Bayston. "Running the bottom really isn't my specialty, and it was pretty precise down there. I knew who was starting behind me and I tried to hit my marks and run a good, clean race. No one ever really showed me a nose, but I could hear them back there and I just tried to stay focused on what I was doing. Big Al and Keith gave me a good enough racecar tonight that I was able to mess with it there and get myself more comfortable throughout the feature. Hat's off to all those guys who work so hard in the shop."
"There for a little bit the track was really single lane around the bottom and I was actually fortunate enough to see someone up above me," said Tanner Thorson. "I jumped up there and made the best of what I could. Hat's off to Spencer, he didn't make one mistake out there; it's good when the team wins. I love coming to this track, it was real technical there."
"Just running the sprint car there, the cushion was so far around there, you could make little laps on the bottom," commented Zach Daum. "Off of two is always good and off of four normally is, but it got pretty slick tonight. We should have tightened it a little more; last night we didn't tighten it enough. Tonight I didn't go far enough. I just wish we would have been a couple spots better."