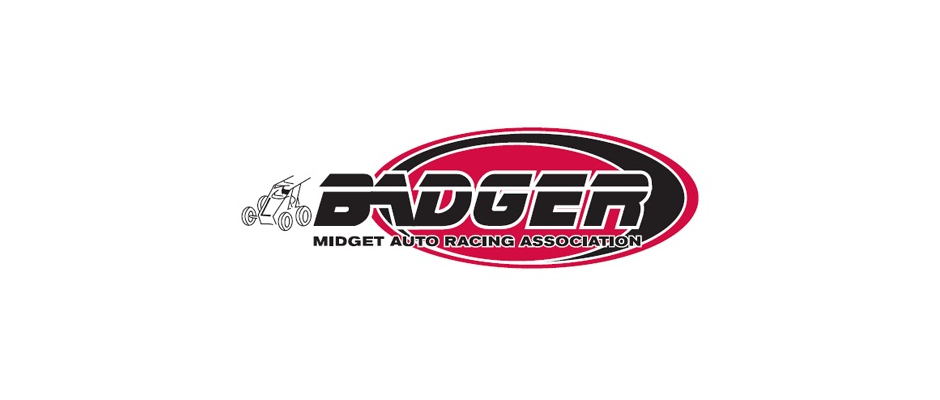 From Bryan Gapinski
SYCAMORE, Ill. (July 22, 2017) — Robbie Ray increased his series points lead winning the 25-lap Mid-State Equipment/Zimbrick Chevrolet of Sun Prairie Badger Midget Racing Series feature, Saturday Night at Sycamore Speedway.
Brad Greenup jumped into the lead at the start of the event. Scott Hatton passed Ray for second position on the fifth lap. Two laps later Ray regained the runner-up position. At the end of Lap 10 less than three-car lengths separated three, with Greenup holding the top position.
Hatton spun running in third place on Lap 12 and collected fourth place Aaron Schuck in the incident. On the restart Zach Boden spun, and was struck by rookie Kurt Mueller's car. Mueller flipped several times nose-to-tail escaping injury.
On the restart Ray drove under Greenup as the pair completed the mid-way lap at the start/finish line. Ray maintained a two-car length lead over Greenup for the next few laps. Ray spent the final four laps of the event in lapped traffic.
Ray driving the Mark Ray owned DRC/Honda No.3 finished 1.17 seconds ahead of Greenup. Hatton recovered from the mid-race spin to finish third followed by Austin Archdale, and Buddy Luebke.
The next Badger event will be Sunday Night July 30 at Angell Park Speedway (Sun Prairie,WI) with a four-division show featuring: the Badger Midget Series, Badger 600 Micro Series, Midwest Sprintcar Association and Wisconsin Dirt Racing Legends Series. Badger returns to Sycamore Speedway on Saturday August 19.
SUMMARY
25-lap Feature: 1. Robbie Ray; 2. Brad Greenup; 3. Scott Hatton; 4. Austin Archdale; 5. Buddy Luebke; 6. Brian Peterson; 7. Kurt Mayhew; 8. Aaron Schuck; 9. Mike Stroik; 10. John Smith; 11. Randy Reed; 12. Zach Boden; 13. Kurt Mueller; 14. Marty Saso; 15. Jason Allen; 16. Laura Smith; 17. Jake Goeglein; 18. Adam Taylor; 19. David Alexander.
10-lap Heat Race Winners: Ray, Hatton.
Cars Present: 19 Feature Lap Leaders: Greenup 1-12, Ray 13-25.