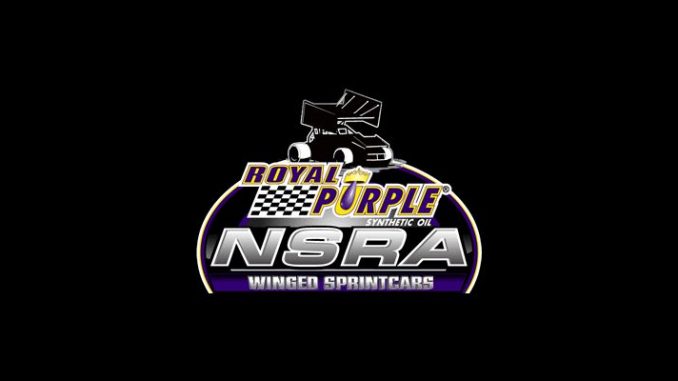 From Ben Deatherage
MONROE, Wa. (July 26, 2017) – After taking over a month of time off since the Diamond Cup the Royal Purple NSRA Sprintcars head to Evergreen Speedway on Saturday, July 29th. The Monroe, Washington facility will host the annual Rory Price Memorial and marks the only time in 2017 that the series visits the Evergreen State.
This race is run in honor of the late Rory Price who competed in dirt and pavement Sprint Cars, 410 or 360 Sprints , both Winged and Non-Winged, and even Midgets. He was tragically lost during Non-Wing Sprint Car test at Evergreen in March of 2006. There has been a race ran in his honor every year since his passing. During his driving tenure, he piloted cars for well known Sprint Car owners such as Wil Kennedy, Kelly Kahne, Roy Rasmussen, and Gordy Serwold to mention a few.
Matt Hein has dominated the recent history of the Rory Price Memorial. Hein has seven total wins at the RPM including an impressive six in a row. Craig Deaver, Drew Church, Jake Mann, and Randy Bauer each have one win a piece.
The Royal Purple NSRA Sprintcars have hosted three completed races in 2017. Kyle Alberding won the first race in Roseburg, Oregon while Tony Thomas and Bryan Warf split victories during the Diamond Cup in Meridian, Idaho.
Be sure and stay up to date with the Royal Purple NSRA Winged Sprintcars by visiting the series website at http://www.nsraracing.com. Also, check out the official Facebook page and click "Like" to follow the tour via your favorite electronic devices.
Royal Purple is the proud title sponsor of the NSRA Pavement Sprint Car Series. Royal Purple manufactures high performance lubricants for most automotive, industrial, marine, motorcycle and racing applications. It is considered the best synthetic motor oil by many end users. For more information or to find a store that carries these wonderful products log on to www.royalpurpleconsumer.com or @royal_purple.