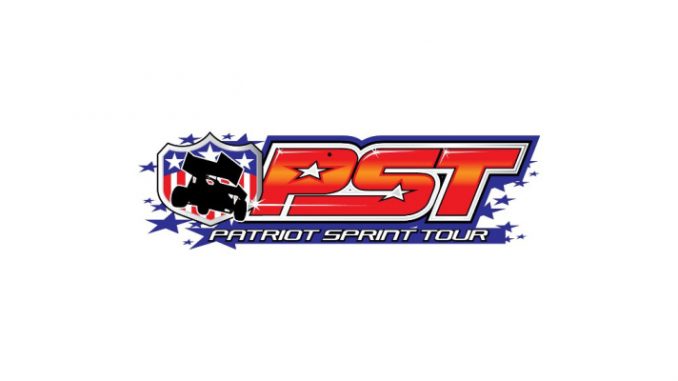 By Paul Harkenrider
(Dundee, NY)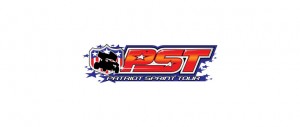 Last season, sprint car veteran Chuck Hebing got by Josh Weller on the final lap to score the win the first ever Outlaw Fall Nationals over Weller, Dylan Westbrook, Jared Zimbardi and Davie Franek.
In last season's Kramer Williamson Memorial at the Fonda Speedway, New Jersey's Davie Franek also made a late race pass over Cory Sparks to score his first ever win at the historic half mile over Sparks, Mark Smith, Jared Zimbardi, and Danny Varin.
Both shows this weekend will be show up points for all 2017 Patriot Sprint Tour members. Friday night's show will pay $5,000 and Saturday's show at Fonda will pay $5,073 in honor of the late Kramer Williamson.
Jared Zimbardi is looking for his record breaking fifth Patriot Sprint Tour American Series Championship as all he will have to do is attempt to qualify both nights and he will receive show up points. Steve Collins currently sits in second followed by Kyle Drum, Jordan Thomas, and Derek Jonathan.
Fans as always are encouraged to visit patriotsprinttour.com for view the entire PST American Point Standings, schedule info, and other relevant news. You can also like 'Patriot Sprint Tour' on facebook and follow @PatriotSprints on Instagram and Twitter.
The Patriot Sprint Tour recognizes the following marketing partners for the 2017 season: A-Verdi Storage Containers, Hoosier Racing Tires, Prestige Pool & Spa, Einstein Construction Group, Bonnell's Auto Group, Evingham Site Excavation, Fine Touch Collision, Mike Emhof Motorsports Inc., Super Gen Products with Champion Power Equipment, Patriot Tank Lines, Danny Willmes Enterprises, Casey's Truck Salvage, Just Signs & Designs, Brodix Cylinder Heads, Sunoco Race Fuels, Insinger Performance, Shuttleworth Asphalt Sealing, ASI Racewear, Curtis Berleue Photography.
2017 PST American Point Standings: 1) 35-Jared Zimbardi (2291) 2) 67-Steve Collins (2266) 3) 47-Kyle Drum (2222) 4) 79-Jordan Thomas (2071) 5) 81-Derek Jonathan (1880) 6) 17z-Josh Azzi (1865) 7) 98-Joe Trenca (1376) 8) 48jr-Darryl Ruggles (1337) 9) X-Dan Bennett (1216) 10) 54j-David Just (1102)