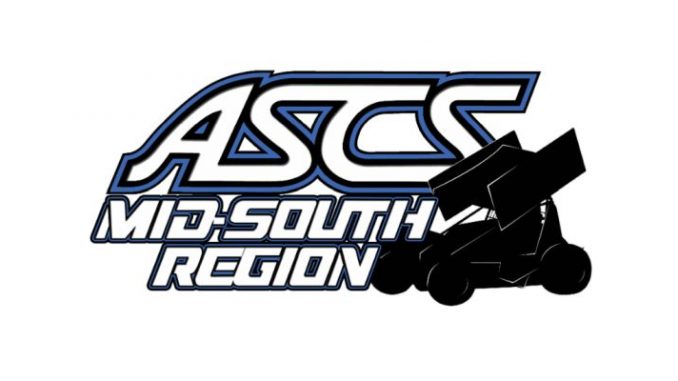 By Bryan Hulbert
TULSA, Okla. (September 28, 2017)

. Starting with Drag Bikes in 1962, Henson transitioned to Sprint Cars in 1965 and was a dominant force behind the wheel with wins and championships across the Mid-South, including six at I-30 Speedway, before hanging it up at the age of 68.
Entering its 10th year, the Saturday affair at "Hammer Hill" will see the winner pocketing $2,046, with the race paying $346 to start. The top-six in Passing Points after Heat Races will also get a shot at extra money in the Xtreme Towing Dash for Cash.
Derek Hagar is the defending champion of the Ralph Henson Memorial, holding off Sammy Swindell for the victory one year ago. In nine events up to this point, there have been eight different winners with Zach Pringle standing as the only driver with a pair of wins in 2010 and 2011.
For the ASCS Mid-South Region, this weekend counts as another chance to make up ground in the 2017 chase to the championship, which was recently taken over by Mississippi's Andy McElhannon. Moving to the point's lead over Tennessee's Brian Bell, the pair is being chased by 2015 race winner, Tim Crawley, who trails by 116 points. Ernie Ainsworth and Justin Webb make up the top-five in regional tour standings. Howard Moore in sixth is the season's only multi-race winner, with his second on the year coming at I-30 Speedway on September 9. Kevin Hinkle, Wally Henson, Marshall Skinner, and Dakota Gains make up the top-ten.
The last tune-up leading up to the 30th annual COMP Cams Short Track Nationals presented by Hoosier Tires, the field is expected to be deep with talent as teams prepare for the $15,000 to win, $2,000 to start event, happening October 12-14.
Saturday, September 30 at I-30 Speedway opens at 5:00 P.M. with racing underway at 7:30 P.M. (CDT). In addition to the ASCS Mid-South Region, Saturday will also include Bumper to Bumper Super Stocks, Mini Stocks, ModLites, 600cc Micros, and the Powder Puff. Admission is $15, Kids 6-12 are $1 when accompanied by a paid adult ticket. Children five and under are free into the Grandstands. More information on "Hammer Hill" can be found at http://www.i-30speedway.com or by calling (501) 455-4567.
For continued updates on the American Sprint Car Series, from the National Tour to any of the seven regional tours that make up the over 150 dates across the ASCS Nation in 2017, log onto http://www.ascsracing.com.
A-Main Payout: 1. $2,046 2. $1,546 3. $1,046 4. $846 5. $746 6. $646 7. $546 8. $446 9-20. $346
Xtreme Towing Dash For Cash: 1. $200 2. $150 3. $100 4. $75 5. $50 6. $25
Ralph Henson Memorial Winners: Derek Hagar (2016), Tim Crawley (2015), Jordan Mallett (2014), Cody Gardner (2013), Dale Howard (2012), Zach Pringle (2010 and 2011), Jeff Swindell (2009), Gary Wright (2008).