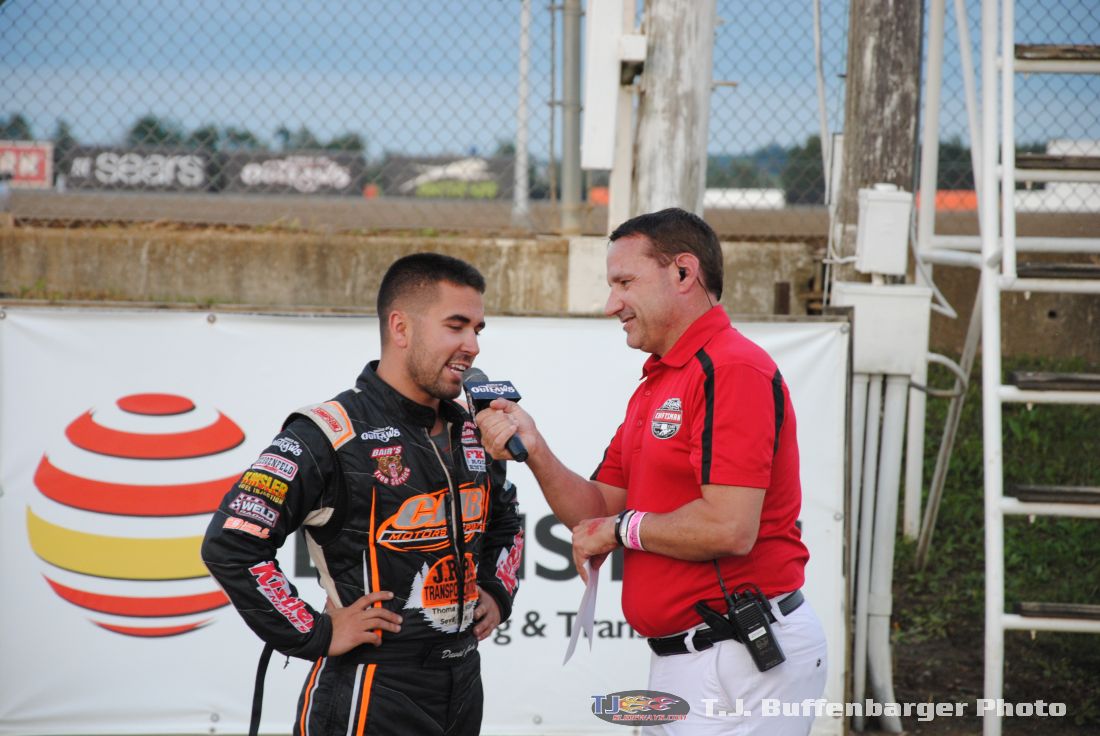 From CJB Motorsports
CARLISLE, Pa. (October 3, 2017) – David Gravel first won the Champion Racing Oil National Open in 2014. The win, which is a highlight in the career of the young driver, was mired by a controversial finish.
Ever since, the Watertown, Conn. Has hoped for the opportunity to win one of sprint car racings' crown jewel events once again to thoroughly enjoy the victory. On Saturday, September 30th, Gravel and the CJB team were able to visit victory lane and truly celebrate the moment.
"Winning this race a second time was just awesome," explained Gravel. "It was really special to win it for Chad & Jenn (Clemens), our owners. It was even more special for Barry (Jackson) because he has been racing there for so long. You could really see how much it meant to him to finally win this race. I'm super excited that we were able to pull it off. It takes a little bit of the sting out of what happened at the (Knoxville) Nationals."
The three-day racing weekend at Williams Grove Speedway kicked off on Thursday, September 28th. On the docket was a full, World of Outlaws Craftsman Sprint Car Series event plus the feature for the delayed Summer Nationals finale on July 22nd. Gravel scored the win in the first feature and finished 5th in the delayed race.
"We just had a really good car and the track was to our liking," said the driver of the GoMUDDY.com, J.R.C. Transportation Inc., C&S Lawn & Landscape #5. "Unfortunately, a few other drivers got together and that helped us get the lead. You don't like to do that but we were in a position to capitalize. It was great to get another win. For the second race, we tried some things and they didn't quite work out. We fell back but I feel like we learned something that helped us on Saturday night."
Back in action Friday night, Gravel and the team timed in 8th, finished 3rd in their heat race and started the feature in the 12th position.
"We got a ways back and just had to get all we could," mentioned Gravel. "That was about what we could do for Friday night."
Saturday night's finale saw Gravel time in 2nd quick overall and win the Craftsman Club dash. That allowed the locally owned CJB machine to start on the pole for the 40-lap, $50,000 to win main event.
"Our car was just really good," said Gravel, who delivered Pennsylvania car owners Chad & Jenn Clemens their very first National Open win. "We had some folks liked Donny Schatz and James McFadden that we had to battle but luckily we held on."
David Gravel. (DB3 Image)