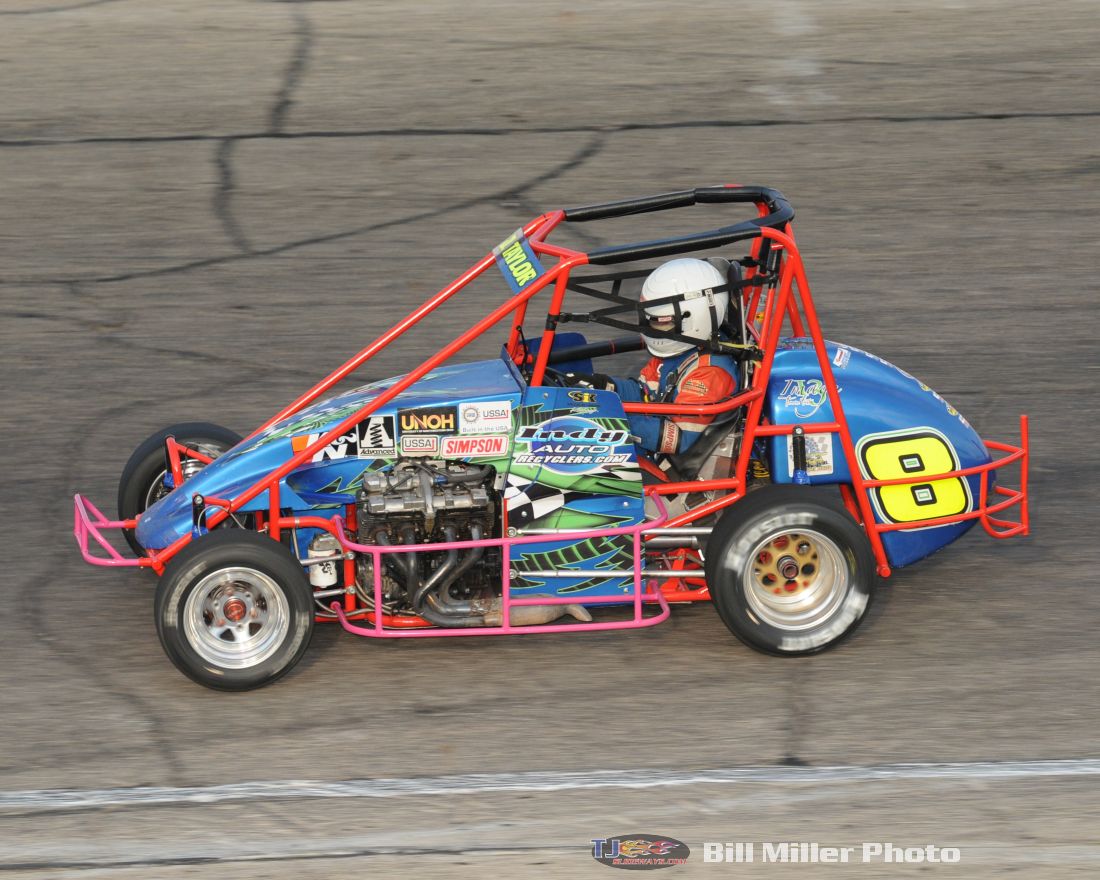 From Eric Bunn
LEBANON, Ind. (October 21, 2017) — Dameron Taylor took the lead at Anderson Speedway's Parallax Power Supply 30 on lap six and drove into the UAW American Mede Mel Kenyon Midget Series record books. Taylor is the first driver in the history 9f the UAW Kenyon Midgets to win two championships, the first to win back to back championships and with his win at Anderson Saturday night the all-time winningest driver in series history with 16 victories.
Having clinched the championship on September 9, Taylor arrived at Anderson with one major goal to accomplish, winning the race and breaking his tie with Kyle O'Gara as the winningest driver in UAW Kenyon Midget Series history. Starting the 30-lap feature from the inside of the fifth row Taylor went on to put on an Anderson Speedway driving clinic.
Early leader Colin Grissom slipped high in turn three, allowing Ryan Huggler to make the pass for the top spot. Taylor advanced to forth by lap five and quickly dispatched Grissom exiting turn four. He passed Huggler to take the lead on lap six. Two yellows allowed the field to return to Taylor's bumper. Clearly on a mission Taylor pulled away from the field on both restarts, finishing with a 1.370 second cushion over Huggler.
Trey Osborne, Tommy Kouns and Jacob Dolinar filled out the top five in the Parallax Power Supply 30. Dolinar was making his first series appearance.
The point battle was playing out behind Taylor with the drivers battling for the 2nd to 7th positions in points. When the race ended Ryan Huggler claimed 2nd, Trey Osborne 3rd, with Tommy Kouns nabbing 4th over Logan Huggler by a mere 3 markers. Kent Kriegbaum finished the season in 6th edging Nathan Foster by only 5 championship points.
The UAW American Made Mel Kenyon Midget Series will return to action and celebrate the first race of its 10th Anniversary season at Anderson Speedway on Saturday April 14, 2018.