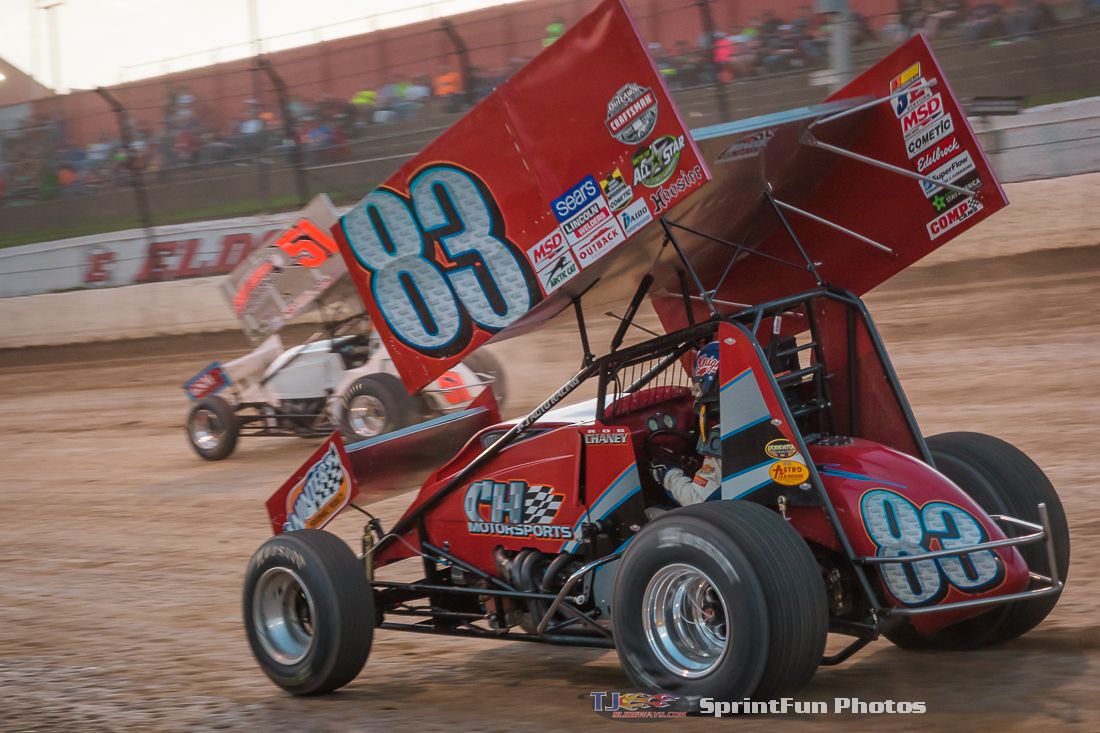 From Inside Line Promotions
WOOSTER, Ohio (November 2, 2017) – Rob Chaney and CH Motorsports enjoyed success during their first season together in 2017 even though their already limited schedule was nearly cut in half due to weather.
With Chaney behind the wheel of the Aaron Call and Janet Holbrook owned No. 83 sprint car, the team managed a win along with top-five finishes in more than half of their races, which was pared from a preseason schedule of approximately 25 events by cancellations. Their efforts came against stout competition as the team primarily raced with the Arctic Cat All Star Circuit of Champions and the F.A.S.T. Series.
"Overall, I think we had a pretty successful year, especially since we were a new team and for the amount of races we ran," Chaney said. "Winning at Fremont was an obvious highlight. Anytime you can win, that's big. But I also felt that knowing we had a car to contend for a top three everywhere we went was probably the biggest highlight.
"I've always put high expectations on myself. I guess when you run 13 races and win one – and probably could've won a couple more – you can't consider that bad. But I always want to do better and going into this I felt I was going to have a good opportunity with Janet and Aaron with the equipment they have. I definitely had a good opportunity. We just didn't win as many races as I'd hoped."
Unfamiliarity between the driver and his new team didn't appear to be a hindrance, although the number of rainouts may have kept them from enjoying even more success.
"I've known Janet for a long time, but I just met Aaron when I went up to put my seat in the car," Chaney said. "I feel like he and I worked really well together for not having any history. I feel like we were consistent, which is a difficult thing to be in these cars with the tough competition and especially with us not racing a lot.
"Janet and Aaron brought a lot of success to this team. There aren't a lot of car owners who've won the Knoxville Nationals. They're very humble for all of their accomplishments. They really understand the sport and what it takes to compete in it. There were nights when I felt like I could have probably done a better job. I think I made mistakes that I probably shouldn't have made, due in part to not running that many nights."
For now, the 2018 plan for Chaney and CH Motorsports is to run similar events to this year while bumping up the number of races on their schedule.
"We've talked a little bit about doing similar to what we did this year, but trying to hit some more races," Chaney said. "By putting more races on our schedule initially, the rainouts wouldn't have as big of an effect."