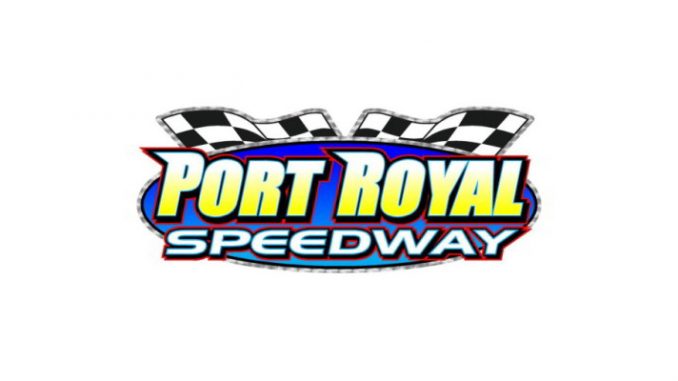 From Port Royal Speedway
PORT ROYAL, Pa. (December 9, 2017) – Port Royal Speedway is proud to announce the televising of the Arctic Cat All Star Circuit of Champions Sprint Cars 51st annual Tuscarora 50, set to take place at the track on Saturday, September 8.
The 51st annual race, paying $51,000 to win, will be aired on MAVTV Motorsports Network at 8 pm on October 21.
The huge announcement was made on Friday when the All Stars announced a multi-year broadcast agreement with MAVTV.
A 2018 All Stars/MAVTV broadcast schedule including eight races at eight facilities and a total of 16 air dates, was released and the Port Royal Tuscarora 50 is the final leg of the series that will find all air dates spanning September 2 through October 21.
A MAVTV broadcast schedule that will include 16 original air and re-air times between September 2 and October 21 will showcase Arctic Cat All Star Circuit of Champions competition during eight different programs at eight different facilities in 2018, each being aired at least twice.
The Tuscarora 50 All Stars MAVTV program will be the only race broadcast originating from a Pennsylvania dirt track.
"We are excited to bring the Arctic Cat All Star Circuit of Champions to MAVTV," Tony Stewart, owner of the Arctic Cat All Star Series of Champions, said. "Gaining a television audience and raising the potential for new viewers is an important piece of the overall puzzle. Our goal is to gain valuable exposure to our race teams, as well as Series partners and supporters. I want to thank MAVTV and all of the participating tracks for helping us mold a television schedule. It takes a lot of work and dedication to bring something like this to life."
Available in over 30 million households through multiple video providers including DIRECTV, Verizon FiOS, Mediacom, Charter Spectrum, Optimum, Suddenlink, Frontier Communications, Comcast Xfinity, and CenturyLink, fans tuning into MAVTV for the Arctic Cat All Star Circuit of Champions broadcasts will be welcomed by host, Dave Reiff, color commentator, Brad Doty, and pit reporter, Dave Argabright. Arctic Cat All Star owner, Tony Stewart, will also be featured during select MAVTV broadcasts as a color commentator.
"The Arctic Cat All Star Series is a great addition to our programming line-up, with its action-packed, highly competitive racing at some of the country's top short-tracks," said Jason Patison, Program Director of MAVTV. "We're very proud to be working with Tony Stewart and his team, to offer this high-quality content on MAVTV."
2018 Arctic Cat All Star Television Schedule:
Ep Air Date Air Time Re-Air Date Re-Air Time Event
1 9/2/2018 8:00 PM ET 9/2/2018 11:00 PM ET Plymouth (WI)
2 9/9/2018 8:00 PM ET 9/9/2018 11:00 PM ET Angell Park Speedway
3 9/16/2018 8:00 PM ET 9/16/2018 11:00 PM ET Attica Raceway Park (Speedweek)
4 9/23/2018 8:00 PM ET 9/23/2018 11:00 PM ET Eldora Speedway (Speedweek)
5 9/30/2018 8:00 PM ET 9/30/2018 11:00 PM ET Dirt Oval @ Route 66
6 10/7/2018 8:00 PM ET 10/7/2018 11:00 PM ET Jackson Motorplex
7 10/14/2018 8:00 PM ET 10/14/2018 11:00 PM ET Knoxville Raceway
8 10/21/2018 8:00 PM ET 10/21/2018 11:00 PM ET Port Royal Speedway (Tuscarora 50)