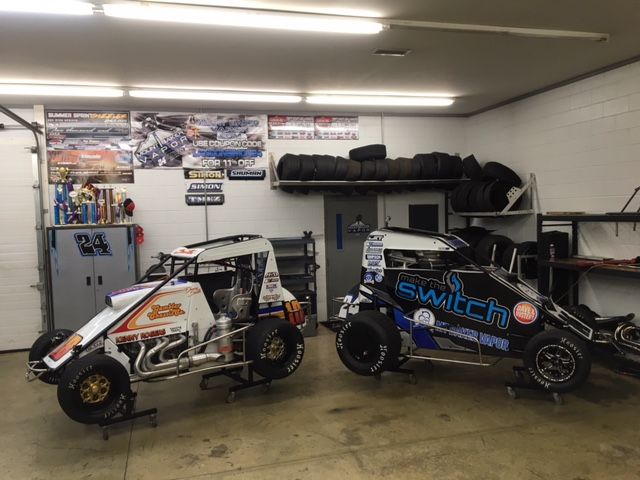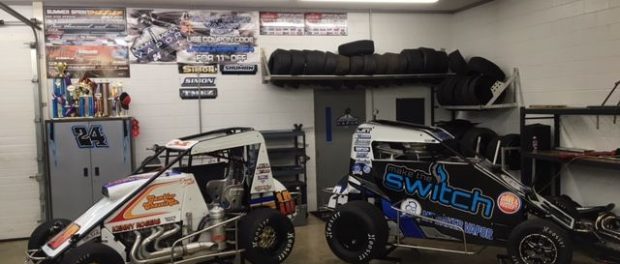 From Sarah Adams
INDIANAPOLIS (January 3, 2018) — Landon Simon Racing will field two cars this year at the 32nd annual running of the Chili Bowl Nationals presented by General Tire, Jan. 9-13 in Tulsa, Okla. Team owner and Sprint Car driver Landon Simon, 28, will pilot the Mt. Baker Vapor, Dave and Busters sponsored, Toyota-powered XXX chassis at the Chili Bowl along with Hall of Fame Sprint Car driver and Chilicothe, Ohio native Danny Smith in the second team car.
The team is operated out of the Landon Simon Racing stable in Speedway, Ind. The current Indianapolis-based driver will represent his home state of Ohio for his seventh consecutive Chili Bowl Nationals; his fourth with Mt Baker Vapor on board and his second as a midget car owner.
Simon's car has a new look to it this year, featuring Mt Baker Vapor's new line "Make the Switch," which encourages tobacco users to make healthier choices and utilize vaping as an alternative to traditional tobacco cigarettes.
"NASCAR calls the Chili Bowl Midget Nationals the 'the Super Bowl of midget car racing,' considering it to be the biggest midget race of the year. In the spirit of resolutions, 'Make the Switch' understands that Americans across the country will put forth great effort in getting in better shape, eating healthier food and living a healthier lifestyle, which for some will entail breaking old smoking habits. There's no better place to start off the new year and spread the word about making the switch from smoking than the Chili Bowl," said James Thompson, co-owner of Mt. Baker Vapor.
Smith, although a Hall of Fame race car driver who has been in competition for over 40 years, is a Chili Bowl Rookie, making his first ever appearance at the widely recognized event.
Held at the River Spirit Expo Center in Tulsa. The Chili Bowl is one of the largest indoor racing events in the world. The list of entries stands at 342, spread out across four qualifying nights, with the feature event taking place Saturday, January 13.
For the second year in a row, Mt. Baker Vapor will showcase their products as a vendor in the trade show all week. Apparel will be on sale and prizes will be available at their booth.
Along with primary sponsor Mt. Baker Vapor, the team is partnering with Dave and Busters Tulsa for the five-day event, conveniently located a short drive from the Tulsa Expo Center where the Chili Bowl will take place. This is their second year as an associate sponsor for Landon Simon Racing.
"I'm excited to start our 2018 season at Chili Bowl with Mt Baker Vapor and Dave and Busters," said Simon. "I gained some midget seat time in 2017 and feel better than ever about my chances in Tulsa. Adding Hall of Famer Danny Smith to our stable this year is a dream come true. Smith is a legend and I'm honored to have the opportunity to be his car owner for his Chili Bowl debut."