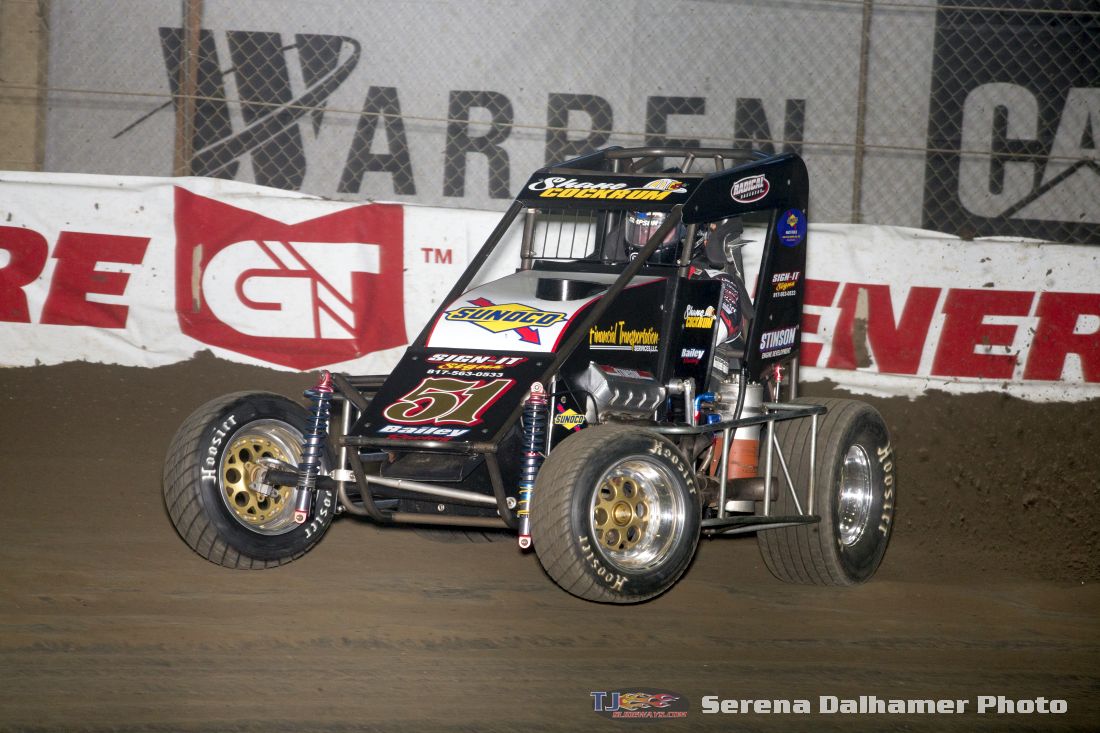 By T.J. Buffenbarger
(January 10, 2018) — Wednesday qualifying night for the 2018 Chili Bowl Nationals for me is not as clear cut as last night's group. After being a Zac Daum stall away from predicting the three drivers that would lock in on Tuesday I'm not as sure about what I consider to be a very evenly matched Wednesday night program.
Picks to lock in on Wednesday.
Brady Bacon is my lead pick to lock into Saturday's Chili Bowl finale. Racing on his home turf for what I feel has been the best non Kunz or Clauson-Marshall team in midget racing the past couple of seasons.
Donny Schatz just missed out on making the Chili Bowl Nationals finale last year. Backed by one of the "super teams" of midget racing, Clauson-Marshall Racing, Schatz will lock into his first career Saturday Chili Bowl main event through his preliminary night.
Chris Windom should lock a second car for Clauson-Marshall Racing into Saturday's finale through the preliminary night. Coming off a stellar 2017 campaign and being named the recipient of the Tony Elliott Scholarship for his Chili Bowl ride, Windom looks to carry that momentum into a top three finish on Wednesday.
It wouldn't surprise me if….
Sammy Swindell locks in tonight. It's not wise to pick against at Swindell at the Chili Bowl. Putting Sammy in this category is likely to backfire, so don't be surprised if he makes the transfer.
Rico Abreu made me look foolish for not putting him in as someone I think that will directly lock into Saturday's feature through the preliminary night. Abreu appears in this section only because of his off time since the 4-Crown Nationals.
I normally don't think of Kevin Thomas Jr. when discussing midget car racing. Thomas has been strong in virtually every car he's climbed in over the past year. He's another one that could make my gut feeling/eye test picks above look foolish.
Dark horses to keep an eye on
Bill Balog has some feature wins in midget cars, but could slide under the radar a bit with this star studded cast. Balog is capable of a standout performance in Tulsa.
Gary Taylor is a perennial dark horse it seems in every race he enters. At some point our collective fan base should quit being surprised when he runs so well.
Travis Berryhill was one of the best stories out of last year's Chili Bowl, can he be the dark horse that upsets the apple cart again in 2018?
Other noteworthy entries include J.J. Yeley with his unique mid-rail car. Chase Stockon has had some standout performance. Daron Clayton is always exciting, and its good to see him back in a race car. The local fans will have harli White to cheer fore. Ryan Robinson will hold down another Keith Kuhz entry. Parker Price-Miller, Casey Shuman, Jake Swanson, and Ryan Smith also have extensive midget experience.
Jason McDougal already has a trio of Golden Drillers from the shootout. Will that luck transfer over to the midget? Drew Rader will make his first attempt at the Chili Bowl. It will be strange seeing A.J. Fike not in a family owned car. Plus we never know who might be in Shane Cockrum's car…literally.
Due to day job duties the picks column is on the brief side. Hopefully time falls our way for more expansive versions throughout the week.