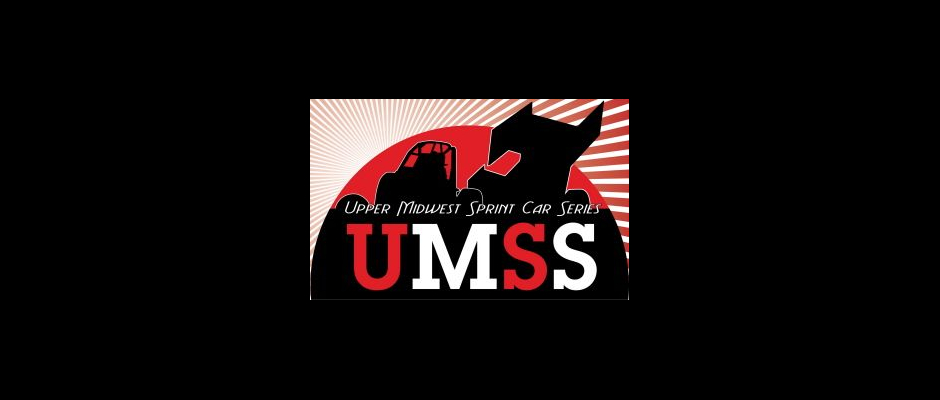 From Greg Parent
The Gale Patterson Memorial returns for the second time at the Cedar Lake Speedway this season on Saturday night April 21. Slated to kick off the 2018 season for the UMSS winged sprint car division, the event has a very strong purse in excess of $9,300 thanks to the efforts of Chad Patterson and donations from many great sponsors.
Chad and his dad Gale Patterson started their family team in the sport of dirt track racing back in 2005 in the Midwest Modified class on Saturday nights at the Cedar Lake Speedway. Chad and Gale kept working towards Chad's goal of one day driving a winged sprint car, and in 2011 that dream became a reality. Gale Patterson was there helping and supporting his son Chad every step of the way as a car owner and his crew chief. From the highs of UMSS Co-Rookie of the Year and winning Challenge Races in a winged sprint car to the lows when mechanical gremlins or accidents caused heartbreak, Gale was there with Chad offering his help, wisdom and friendship regardless of the circumstances.
The inaugural event was to be a one-time deal, but after reflecting on it for well over a year, Chad Patterson decided to keep his dad's spirit alive and bring the Gale Patterson Memorial event back for its 2nd Annual run. In keeping with his initial thoughts, Chad Patterson commented, "This race is to honor the memory of my dad and all dads that support their children's dreams." Gale left us shortly after the 2015 Richert Memorial was run at the Cedar Lake Speedway, but his memory lives on during what will be another special evening at CLS on April 21.
Jerry Richert, Jr. won the 1st Annual Gale Patterson Memorial in May of 2016 and collected $1,015 for his efforts. The race program on April 21 at CLS will include heat races, a dash, and the 25 lap feature paying the winner of the 2nd Annual Gale Patterson Memorial $1,515. The paydown continues from second on back with $915, $700, $500, $425, $375 and $350 from 7th through 20th. Chad wanted to boost up the "back end" of the purse, and his efforts to raise funds have made for a decent $350 to start the feature.
Chad Patterson wishes to thank the following for their contributions: T&K Transport-Kent Winters, GRP Motorsports, Midwest Power Equipment, Joe & Kathy Kouba, Dave Glennon, Brad Barickman, Joseph Kouba 55 Racing, Graf Motorsports-Chris Graf, Atomic Sheet Metal-Brian Kelley, Anna Hippe Racing, Marlin Kukla, Ryan Bowers Motorsports, Tim Patterson, Jim Roxbury, John Saufferer, Janette Stenzel, JoAnn Retke, Maria Ortiz, Erin Boyum, Polly Patterson, Edina Realty-Patrick Howard and Andy Jones. Without their support, this event would not have reached the magnitude that it has. Racers, fans and especially families will certainly want to be on hand at the Cedar Lake Speedway when the UMSS 2018 racing season gets underway with the 2nd Annual Gale Patterson Memorial on Saturday night April 21. Should inclement weather cause the event to be postponed, the rain date is July 7 during the popular World of Outlaws weekend. July 7 is also a Midwest Power Series event for the 360 winged sprints. It is going to be a great night of winged sprint car racing along with great memories of a man who exemplified what this wonderful sport is all about, helping support his son's dream while racing together as a father and son family team.