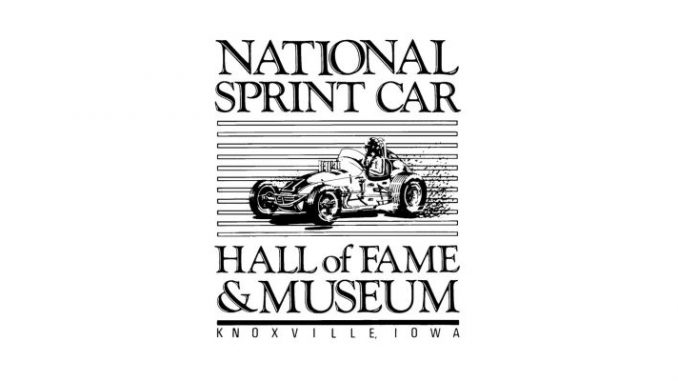 From Bob Baker
KNOXVILLE, Iowa (April 9, 2018) – The much anticipated Grand Opening of the new Bryan Clauson Suite Tower is upon us! The ribbon cutting ceremony for the six-story tower will take place Wednesday, April 11, at 11 a.m. at the tower located next to the National Sprint Car Hall of Fame & Museum in Knoxville, Iowa.
The tower includes an open air pavilion, as well as twelve new suites overlooking the world famous Knoxville Raceway. The sixth floor will feature an observatory roof for suite holders to watch the racing at Knoxville from a bird's-eye view.
A number of dignitaries are expected at the Grand Opening, including the family of the late Bryan Clauson, benefactors Richard and Jennifer Marshall, and many other donors and fans of Bryan. Current World of Outlaws drivers, Sheldon Haudenschild, Logan Schuchart and Jacob Allen and USAC National Midget driver, Zeb Wise, are others expressing their intention of attending. Also expected are National Sprint Car Hall of Fame inductees Bobby Allen and Shane Carson.
The tower has been constructed in honor of Bryan Clauson, who lost his life in a midget car accident in Kansas in 2016. Known as a great sportsman and humanitarian, as well as a champion on the track, Bryan, an organ donor, helped in saving five lives through his donations. Dan Alexander, whom received Bryan's heart donation, is also expected to attend.
Among the speakers at the event will be National Sprint Car Hall of Fame & Museum Executive Director, Bob Baker, Knoxville Mayor, Brian Hatch, Marion County Fair Association President, Larry Cummings, Knoxville Raceway Race Director, John McCoy, National Sprint Car Hall of Fame & Museum Board President, Steve Van Wyk, past Board President, Jeff Savage, Richard and Jennifer Marshall, Casey's General Stores and Museum founder, Don Lamberti, the Clauson family, and Dan Alexander.
The event is free for the public to attend. If you're not able to make it, it will be available free of charge via Facebook Live on The Cushion's Facebook page (www.facebook.com/WatchTheCushion).