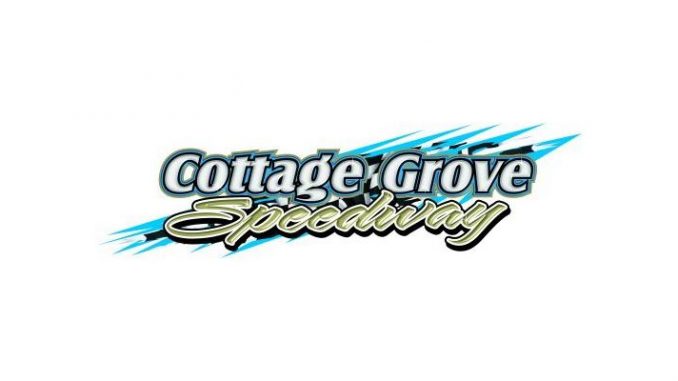 From Ben Deatherage
COTTAGE GROVE, Or. – The third season of the Wingless Sprint Series will finally get started on Saturday, April 21st, at Cottage Grove Speedway. The historic ¼-mile clay oval has hosted just one local show thus far in 2018 and that was back on March 31st. With a strong pool of local Sprint Cars to draw from there should be a healthy field of cars for the first race.
"I'm really excited for the new season,' commented two-time and defending WSS champion, Rob Lindsey, "we have a great group of drivers with us this year and are visiting some of the best tracks around."
Kyle Miller has four career wins with the WSS. All four of those triumphs have come at Cottage Grove since the series started visiting the historic ¼-mile clay oval in 2016. Cooper Desbiens is the only other winner with a victory in 2016.
Pit Gates open at 2:00 PM, Front Gate 3:00, Qualifying 5:00, and Racing around 6:00. Ticket prices are Adults $13.00, Junions (13-17)/Seniors (62+)/Military $10.00, Kids (6-12) $5.00, and Children (5 & Under) FREE. For more information log on to www.cottagegrovespeedway.com.
Be sure and visit wingless.nwextremeseries.com for the latest stories, news, points, and more regarding the Wingless Sprint Series. Also, check out the series on Facebook by visiting "Wingless Sprint Series" or "Northwest Wingless Tour" and clicking "Like".
2018 Wingless Sprint Series Schedule:
April 21st-Cottage Grove Speedway-Cottage Grove, Oregon
May 5th-Madras Speedway-Madras, Oregon
May 19th-Cottage Grove Speedway-Cottage Grove, Oregon
May 26th-Grays Harbor Raceway-Elma, Washington
June 9th-Grays Harbor Raceway-Elma, Washington
June 16th-Cottage Grove Speedway-Cottage Grove, Oregon
June 23rd-Willamette Speedway-Lebanon, Oregon
July 7th-Cottage Grove Speedway-Cottage Grove, Oregon-Herz Precision Parts Wingless Nationals
July 21st-Willamette Speedway-Lebanon, Oregon
August 4th-Grays Harbor Raceway-Elma, Washington
August 11th-Sunset Speedway Park-Banks, Oregon-Open Wheel Frenzy
August 18th-Madras Speedway-Madras, Oregon-Open Wheel Spectacular
September 1st-Coos Bay Speedway-Coos Bay, Oregon-Ironman Challenge