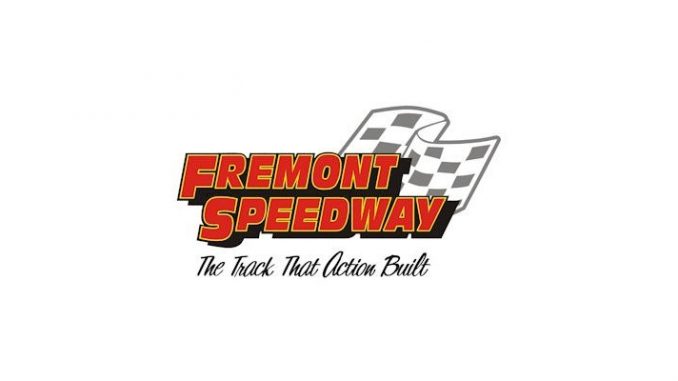 From Brian Liskai
FREMONT, Ohio (May 15, 2018) – It will be a "red out" at Fremont Speedway Saturday, May 19, and hopefully not for anything that happens on the track but a sea of red clad fans in the stands.
On Level Performance-Gressman Powersports Armed Forces Night, fans are encouraged to wear RED – Remembering Everyone Deployed – to show support not only for those serving our country but for their families and friends as well.
"We are encouraging all military personnel whether active or retired to come out and enjoy a night of racing and to be recognized for what they do to protect our freedoms," said Rich Farmer, Fremont Speedway Promoter.
All military personnel – retired or active – with proper military identification will get into the races for only $5.
The racing action will feature the Fort Ball Pizza Palace 410 Sprints; Fremont Federal Credit Union 305 Sprints; Burmeister Trophy Dirt Trucks; and the McCullough Industries Late Models.
Also HOOVES – Healing Of Our Veterans Equine Services – will have an information table set up where sprint car driver Tyler Gunn will be signing autographs prior to the night's racing action.
HOOVES' mission is to partner with horses to help service men and women return to the life they fought to protect. The vision of HOOVES is to run a nationwide horse rescue and equine assisted training and certification program that facilitates healing of veterans and their families, so they may reconnect and reestablish a sense of normalcy, allowing them to return to their community with a mission and strong sense of purpose.
HOOVES has a three day veterans' retreat called "Take the REINS (Reintegrate, Empower, Inspire, Now Succeed)." This free retreat focuses on healing trauma and focuses on veterans who are struggling to manage emotions; feeling hopeless, isolated and disconnected; or tired of being "stuck," anxious and depressed.
Veterans can register for an upcoming retreat or find more information at www.hooves.us. Check out more by watching this video – https://youtu.be/2qWvG2-9MT4.
Prior to the racing action, PCG Universal Recording Artist Ava Rowland will perform the National Anthem.
Tickets for Level Performance-Gressman Powersports Night, Saturday, May 18 are $15 for adults; $13 for senior citizens; $10 for teens; 10 and under are admitted free with an accompanying adult; and pit passes are $30.
In related Fremont Speedway news, all students in Sandusky County schools who received the free ticket for the races that were rained out Saturday, May 12 can use their tickets on Saturday, June 9.
For more information go to www.fremontohspeedway.com or on Facebook at www.facebook.com/FremontSpeedway or on Twitter https://twitter.com/FremontSpeedway