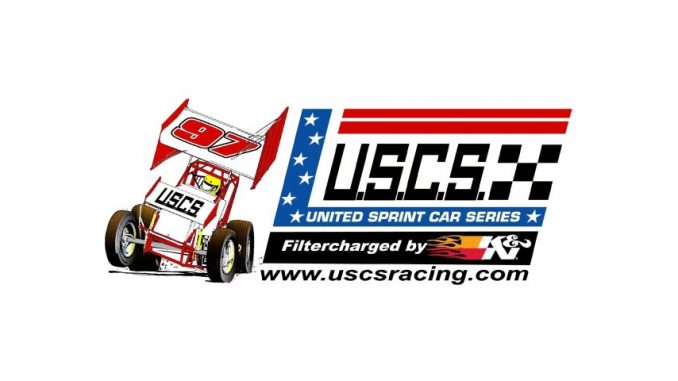 By Pete Walton
Atlanta, GA – August 28, 2018 – The USCS Outlaw Thunder Tour presented by K&N Filters winged sprint cars have a three-race weekend of action coming up over Labor Day weekend. The series has had a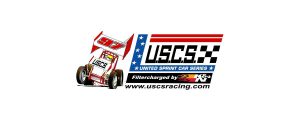 slight schedule adjustment and the event that was scheduled on Friday, August 31st at Crossvile Speedway has been moved one-hour away (South). The Friday night speed contest will now be at I-75 Raceway near Sweetwater, Tennessee as Round #1 of the USCS Weekend of Speed for winged sprint cars.
On the following night, Saturday, September 1st the series wll also be at I-75 Raceway as originally scheduled for the two-night Finale at the ¼ red clay oval. Friday night's preliminary main event will pay $1500 to the winner. Saturday night's 30-lap Final will pay $2250 to the winner.
The weekend Sunday night finale is set for Talladega Short Track in Eastaboga, Alabama on Sunday evening September 2nd. That contest will award $2000 to the winner who parks in the www.RockAuto.com USCS Victory Lane. $6000 is guaranteed to the winner of all three nights. A $1000 in prize mony is guaranteed to any drivers who makes and starts all three main events.
The United Sprint Car Series will be joined by the www.RockAuto.com USCS 600 Sprint Car Series winged mini sprints all three nights. Additionally Late Models and Stock Car Racing is on the racing card all three nights as well.
For info and rules on USCS please visit www.uscsracing.com or their USCS Racing Facebook page or call the series at 770-865-6097. Both tracks have facebook pages and websites. Their websites are www.i75raceway.com and http://www.talladegashorttrack.com/