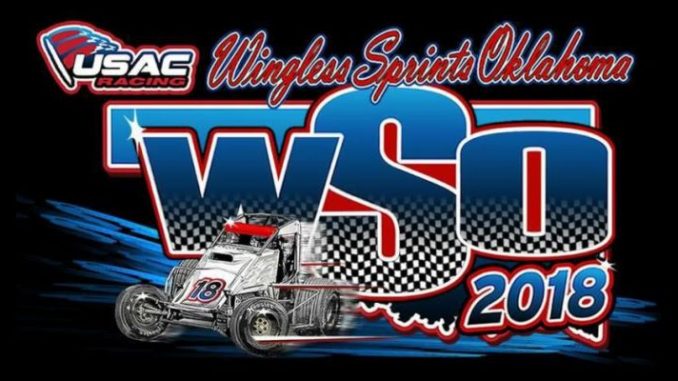 From USAC
Meeker, Oklahoma………Red Dirt Raceway in Meeker, Okla. opens a three-race stretch which will close out the 2018 USAC Wingless Sprints Oklahoma campaign, hosting the series this Sunday night, September 2.
Only two points separate Danny Smith and Brett Wilson in the latest standings, with Craig Carroll third in the points entering the final three races.
Wilson won the series opener at Red Dirt in March and Cameron Hagin won there in May. Rain forced cancellation of the last Red Dirt outing in June.
The Meeker oval will host September 7 and October 5 races to complete the 2018 series schedule.
USAC WINGLESS SPRINTS OKLAHOMA POINTS: 1-Danny Smith-1,068, 2-Brett Wilson-1,066, 3-Craig Carroll-969, 4-Cameron Hagin-964, 5-Casey Wills-929, 6-Michael Tyre II-926, 7-Johnny Kent-894, 8-Ty Hulsey-804, 9-Cody Jarvis-783, 10-Grant Wresche-771.