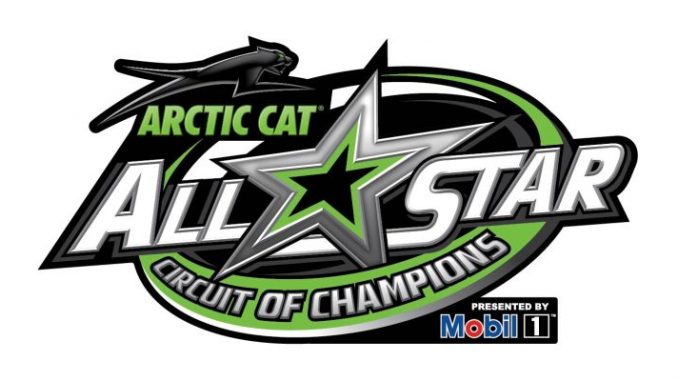 From Tyler Altmeyer
PORT ROYAL, Pa. (September 8, 2018) – Despite an attempt to outrun incoming wet weather by starting approximately 90 minutes earlier than previously scheduled, Mother Nature prevailed and made an appearance just after the first Tuscarora 50 heat race was called to staging.
With light to moderately heavy rain saturating the Port Royal Speedway surface, mixed with a forecast predicting heavy amounts of precipitation throughout the overnight hours, Arctic Cat All Star Circuit of Champions presented by Mobil 1 and Port Royal Speedway officials were left with no choice but to postpone the 51st running of the Tuscarora 50 until tomorrow – Sunday, September 9. The program will start from scratch with hot laps beginning at 5 p.m.
Trey Starks set the evening's overall fast time before the rain took over. There were 53 cars entered for action.
In case you missed the action from Port Royal Speedway, MAVTV Motorsports Network, the official television home of the All Star Circuit of Champions in 2018, was on hand to capture all of the action from the Night Before The Tuscarora 50. The Night Before The Tuscarora 50 will air on MAVTV Motorsports Network on Sunday, October 14, at 8 p.m. and 11 p.m. Those wanting to learn more about MAVTV Motorsports Network should visit MAVTV live on the Web at www.mavtv.com.
All Star Circuit of Champions Driver Standings: (after Port Royal Speedway on 9/7/2018)
1. Aaron Reutzel – 4950
2. Carson Macedo – 4932
3. Chad Kemenah – 4840
4. Paul McMahan – 4688
5. Dave Blaney – 4538
6. Cale Conley – 4280
7. Brandon Spithaler – 4004
8. Jac Haudenschild – 3952
9. Parker Price-Miller – 3848
10. Tyler Esh – 3738