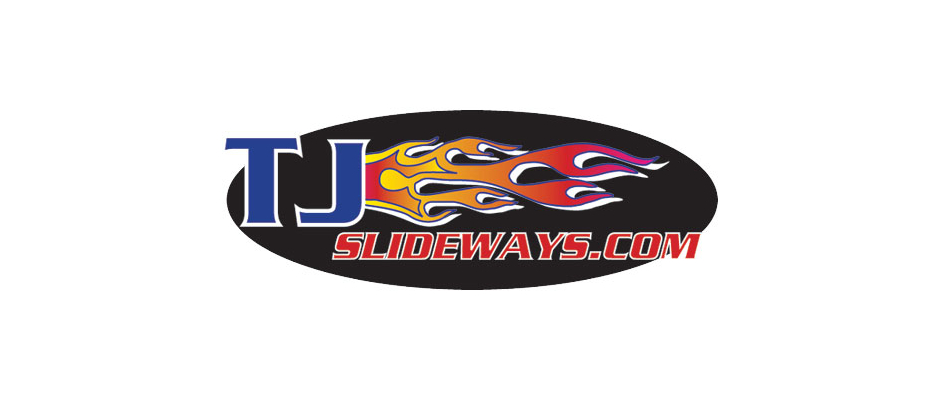 Only having a moment before having to get some sleep to be fully functional at my job that pays the mortgage, here are a few takeaways from the first night of World of Outlaws action at the Dirt Track at Las Vegas Motor Speedway.
While the end of the feature was a bit frustrating with a fuel stop, the late to middle stages of the first of two nights of racing at Las Vegas with the World of Outlaws was excellent. The race for the lead in the late stages at Las Vegas was a tremendous way to get back into the swing of things following Florida and two Texas rain outs with the World of Outlaws. The race for the lead at one point with Shaffer, Tim Kaeding, Gio Scelzi, and Aaron Reutzel dicing for position was great. Even the late cautions couldn't put a damper on the great action through traffic in this main event.
Tim Shaffer and the Ruzdik Excavating team continued to prove they might be the best non-World of Outlaws member winged sprint car team in the country in route to the feature victory on Wednesday. Shaffer held off multiple challenges from various competitors through traffic and a plethora of cautions that saw him nearly run out of fuel for the victory. In any track or series in sprint car racing if you get the right combination of driver, team, and crew you can win anywhere, and Shaffer has proven that.

Shaffer has shown speed early again this year. The key this year will be if they can hold that same speed through the summer months leading into the month of money. If they can it could create a new narrative for some of the biggest races of the year.
The new social media outcry was over the World of Outlaws rule that a team cannot add fuel to a car before the allotted number of total laps (caution and green) for a fuel stop. With Shane Stewart and Aaron Reutzel both running out of fuel before that allotted amount of brought this rule to the forefront. Adding extra sting to this was the fact that no green flag laps were completed before the fuel stop was called due more caution flags on subsequent restarts after Stewart ran out of fuel.

Being the person that has overseen counting laps early in my media career I can tell you its not a fun job. In this day an age of being outraged I don't think the rule needs overhauling. It's likely more of an adjustment to the total number of laps based on the air quality and track conditions at Las Vegas. With the track prep in recent years Las Vegas has become quite racy and those conditions combined with cautions could have an impact. While a handful of cars did run out of fuel a majority were close to empty but still running. Everyone is told the number of laps until a fuel stop at the beginning of the night. In my eyes it was a lot of outrage for a rule that has been in place for years and works a majority of the time.
Occasionally we get a great story when a provisional starter in a main event makes a nice charge, but those are not frequent enough to change my opinion that they have no place in sprint car racing. Brent Marks took his third provisional of the 2019 season Wednesday night at Las Vegas, leaving him only one more until July 1st. Kraig Kinser also took a provisional and ended up upside down just as the leaders were entering heavy traffic. Marks did end up driving up to 11th to salvage his night. Even with runs like Marks had I'm not a fan of provisional starters in sprint car racing.
Having Tim Kaeding in a second Sides Motorsports entry has become the gift that keeps on giving for sprint car fans. Kaeding gave the Sides entry a highly entertaining run to the runner up position on Wednesday at Las Vegas. The best part was not just that Kaeding got second, but the entertaining drive Kaeding put on to drive to second spot. Based on last year and the first outing this year I think Kaeding might be able to capture a win before the Outlaws head east. If I was involved in Sides team I'd look at Kaeding to be in a car for Kings Royal in July at Eldora.