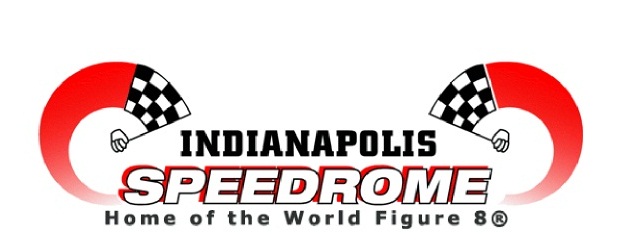 From Indianapolis Speedrome®
You just never know who will stop by the World's Home of the Figure 8®. Listen to Speedrome Live radio presented by XL950am each Thursday to find out. The May 20 guests include USAC's Dick Jordan, Crash-A-Rama's George Knauer, and longtime Speedrome supporter Jonathan Byrd II. They join your Hall of Fame hosts Kevin O'Neal and Kenny St John for this radio spectacular heard every Thursday night at 6pm. The show will be broadcast live during the new Thursday 5pm to 7pm Test & Tune program. There will be open practice for race teams along with free spectator admission. Come and be a part of Speedrome Nation! The show will also be simulcast live on www.speedrome.com.
Dick Jordan is the vice-president of communications at the United States Auto Club, better known as USAC. He joined the organization in December 1968. Jordan has seen the sanctioning body transition from one that had the Indianapolis 500 as its headliner to one that has been the anchor of short track racing all across the country. During his tenure, mostly as their top news man, Dick has seen so many great driving stars come through USAC and rise to the highest levels of motorsport. Jordan is the "go to" guy for the bulk of USAC's history, statistics, and stories about the past. The lifelong racing fans eyes have seen countless laps of competition. He will talk to us about the upcoming return of USAC to the Speedrome.
30 year motorsports veteran George Knauer, better known as Moe, is the mastermind of the Crash-A-Rama Series set to debut at the Indianapolis Speedrome® May 30th. The reigning sunshine state demolition derby champion has displayed his planet renowned skills at many outlets including a national television appearance on Spike TV. "Moe" will play a major part in some, if not all, of the wild and crazy events scheduled for that night. He leads a talented roster of motorsports entertainer into the School Bus Figure 8, Auto Roller Derby, Skid Plate Races, and so much more. On Speedrome Live, he will give us background on their series and updates us on preparations for May 30th.
Jonathan Byrd II has pretty much done it all at the Speedrome. He has captured feature wins as a Baby Grand driver, bolstered financial help for several race teams, provided sponsorship of events and through the family business (Jonathan Byrd's Cafeteria) catered many Speedrome banquets and the World Figure 8® Championships. He has also had plenty of experience on the microphone. Jonathan has handled victory lane interviews on numerous occasions and called play-by-play for complete racing evenings including the Greatest Figure 8 Race on the Planet®. Byrd has hosted a previous version of the Speedrome Radio show as well as being the front man for several TV broadcasts. JB2 is the son of 2002 Speedrome Hall of Fame inductee Jonathan Byrd.
Upcoming dates for Speedrome Live Radio presented by XL950am
May 20, 27
June 3, 10, 17, 24
July 1, 8, 15, 22, 29
August 4, 11, 18, 25
The Indianapolis Speedrome® would like to thank all of our proud sponsors. Without them, all of this could not be possible. Thanks to 1-800-Radiator & AC, AT & T Real Yellow Pages, Brown's Cabin Rental, Dad's Truck & Auto, EMAS Ambulance Service, Hart's Auto Center, Hinchman Racewear, Hometown Television, Indianapolis Rack & Axle, Integrated Security Solutions, Jackson Oil & Solvents, Jerry Steele Auto Sales, Jiffy Lube, Jockish Flowers, Jonathan Byrd's Cafeteria, Kenny's Auto Sales, Lawrence Towing, Mike Heimel Auction Service, Morgan Services, Peters Auto Service, Ro's Bar & Grill, Scooter's Auto Sales, St John Signs & Designs, Thirsty Turtle Tavern, Vawter Automotive, Vogel Dairy Farms, and Westside Auto Parts