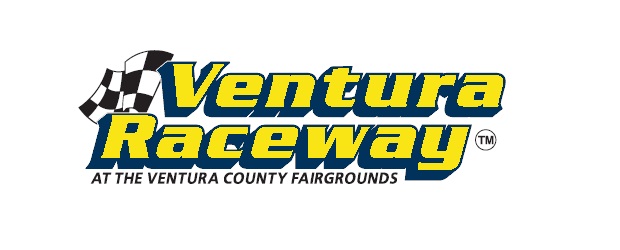 by Cliff Morgan
The streak is broken!!! With 37 Sprint cars signed into the pits Saturday night May 15, all eyes were focused to see if a new driver could take the win and keep the seven for seven different winner streak intact. As it turned out the streak was to be broken but a new streak began. Troy Rutherford ended the streak with his second win in a row starting a new win streak for him. Racing was once again outstanding as the VRA regulars put on a program to remember! The 30 lap feature was one to remember for all in attendance as the 20 starters ran a rare green white checker 30 lap main event. The race began with Chris Wakim and Steve Conrad on the front row. After the green flew, Conrad jumped out front and led for several laps as point leader Troy Rutherford and Brent Camarillo were moving to the front. By mid race, it was Rutherford out front with Camarillo battling him lap after lap as he tried to pass Rutherford and take his first win. As the crowd watched this battle, Conrad and Rick Hendrix were having their own battle for third and fourth position. With the laps going by at a rapid rate it was clear that this race was special. When the checkered flag flew the crowd could finally take a breath and realize they had just witnessed the rarity of a green white checker 30 lap feature race. Rutherford's win keeps him 175 points ahead of 2009 champion Kevin Kierce who finished fifth Saturday. Brent Camarillo drove a great race to finish second, followed by Steve Conrad and Rick Hendrix. There were four heat races run on Saturday night. The LRB Manufacturing Heat Race #1 went to Rick Hendrix, The Steve Watt Enterprises Heat # 2 went to Troy Rutherford, the Laeding Performance Heat #3 went to Steve Conrad and the Fast Undercar Heat #4 went to Chris Wakim. Ventura Raceway and all our drivers want to thank our new contingency sponsors that have come on board to help out our fine drivers. There were two semi mains run with the wins going to Jimmy Crawford in the ITI Performance Semi and Cody Kershaw. Other transferring drivers from the semi mains were Rob Kershaw and Brian Camarillo.
There were 19 VRA Senior Dwarf Cars in attendance Saturday night. Everyone wanted to see if anyone could break Angel Figueroa's win streak. After all was said and done, it was Figueroa once again in victory lane. So far in 2010 he has tasted victory in each race he has competed in whether it be Pros or Seniors. The race was a battle between Rick Lapka who jumped out front early and Figueroa. By mid race, Figueroa took his familiar position out front and then led to the checker. Following Figueroa to the line were Lapka, Lee Majors, Mike Neal and Kevin Alverson. There were two heat races run with wins going to Kevin Alverson and Bill VanPraag. Figueroa will be back in action on May 29th seeking a record five feature wins in a row in the Pro Division.
IMCA Modifieds were also racing Saturday night. With sixteen cars signed in, two heat races were run with wins going to Larry Hood and Jack Parker. Hood went on to take the main event with Joe Haresky, Randy Thornell, Aaron Rodarte and Rob Green in second through fifth. Austin Rodarte maintains a 7 point lead over Rob Green and a 10 point lead over Aaron Rodarte, Damon Redman and Jack Parker. This is one of the tightest point races in Ventura Raceway IMCA history. The IMCA Modifieds return to action in two weeks on May 29th.
VRA Sport Compacts were signed in with twelve cars in the pits. In a very good hard fought main event it was Trevor Fiztgibbon taking the win with a last lap pass of Cody Greiman. Greiman and Fitzgibbon had battled the entire race and traffic on the last lap played a major part in the tight finish. The win puts Fitzgibbon 85 points out front of Greiman in the season point race. Two heat races were run with wins going to Ryan Changus and Brent Uunderwood.
The final group racing Saturday night was our VRA Go Karts. 24 karts signed in necessitating a semi main event. Three heats were run with wins going to Chriss Gibb, Josh Ford and Kyle Park. The semi main went to Sean Scott. The 20-lap feature went to Jimmy May after apparent winner Gibb was penalized a position for rough driving early in the race. Following May and Gibb to the line were Josh Ford, Sean Scott and Richard Renken. Josh Ford's strong performance Saturday increased his season point lead to 45 points over Richard Renken.
Racing action returns to Ventura Raceway next week May 22, with USAC Midgets, Focus Midgets, Young Gun Midgets, VRA Sport Compacts and VRA Junior Midgets and Mini Dwarf Cars.