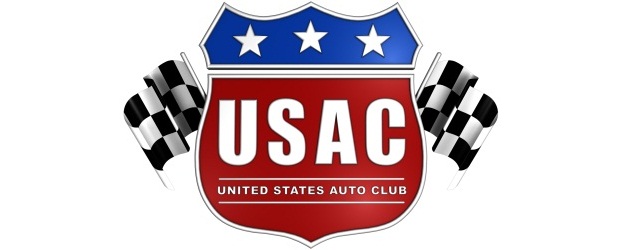 By Steven Blakesley
SACRAMENTO, CALIFORNIA (May 17, 2010) – Rookie Luis Ramos III of Clovis, Calif. inherited the lead after Tanner Swanson lost his left rear wheel, and held off Tony Hunt to win his first career USAC Amsoil Western Sprint Car Series feature Saturday night at All American Speedway.
"I was just hoping not to hit him," Ramos said. "It was wild. I just saw sparks flying everywhere and I went as low as I possibly could. I couldn't see Swanson's car through the sparks and I was just hoping I would miss him."
Swanson, the 2009 series champion, led the feature around the one-third mile asphalt oval up until lap 47 when he lost his left rear wheel entering turn one. The popular Kingsburg, Calif. racer started the evening off by winning the trophy dash driving the #15 Harvest Supply entry.
With three laps remaining, Ramos took a huge restart in his #21 Kaplan Genoso Racing mount. He maintained a several car length advantage over Hunt when the yellow-checkered flew on lap 50 for a spinning Scott Pierovich of Alamo, Calif.
Pierovich, like Swanson, suffered from the left rear wheel coming loose on his #14 car. The incidents were attributed to a lengthy red flag period on lap 43 when Shauna Hogg spun and hit the backstretch wall hard with the rear of her car. Hogg walked away under her own power after being examined by medical officials.
During the red flag period, the cars cooled causing the wheels to come loose. But none of the details of the strange and exciting night mattered for Ramos.
"This win is great; it's indescribable," Ramos said. "I thought my Focus win was great, but to get a win in just six USAC Sprint Car starts is phenomenal."
Hogg led the opening 31 laps around the speedway over a field of 14 cars, before Swanson motored past on the outside on lap 32. Swanson rocketed to a large lead before he dropped out on lap 47.
The top-five finishers at the line were: Ramos, Hunt, Madera's Audra Sasselli, Fresno's Tim Skoglund, and Jerry Kobza of Folsom. Three of the top-five finishers on the night were running the $14,000 Schwanke spec-engine option.
Series star JoJo Helberg of Rohnert Park was eliminated from contention in an accident on lap 27 while driving the #3F car for Ted Finkenbinder.
Heat wins went to Skoglund and Hogg, with Hunt claiming his 61st career fast-time award.
Hunt leads the points by 45 over Hogg with Helberg just one point back in third. Ramos and Swanson round out the top-five.
Up next for the stars of the USAC Amsoil Western Sprint Car Series will be May 31st at Rocky Mountain Raceways in Salt Lake City, UT. in a combination race with the USAC Salt Lake City series.
Several Western Sprint Car drivers will partake in races in the Midwest before arriving in Salt Lake City. Tanner Swanson, Kody Swanson, and JoJo Helberg will all be competing at Iowa Speedway this Saturday evening. On Saturday May 29, Helberg, Scott Pierovich, and Tony Hunt will participate in the Little 500 at Anderson Speedway in Anderson, Indiana.
The United States Auto Club is online at www.usacracing.com USAC Western Sprint Car Series can be followed on Facebook as well.