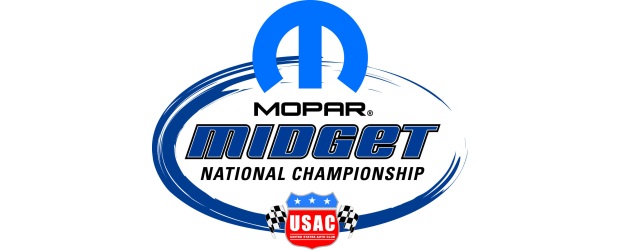 By Dick Jordan
Bryan Clauson of Noblesville, Ind. stands on the virge of a USAC Midget "Grand Slam" as he prepares for the May 29 "Night Before the 500" classic at O'Reilly Raceway Park at Indianapolis, Ind.
Clauson has strung together back-to-back-to-back victories in three races with tradition dating to pre-1980 and could add the fourth jewel with a May 29 win at ORP.
Last May Clauson won the prestigious Belleville (Kansas) Midget Nationals, then added the "Turkey Night Grand Prix" at Irwindale, Calif. in November. This past May 8 Clauson won the "Hut Hundred" at Tri-State Speedway in Haubstadt, Ind. Nobody has ever won all four of these events in succession.
Only two drivers can lay claim to victories in all four races. They are Bobby East and Jason Leffler. Clauson will have to contend with East on May 29. East won the "Night Before the 500" at ORP in 2008.
In 2004 East nearly swept all four races! He won Belleville, the Hut Hundred and Turkey Night and finished third in the Night Before the 500. Leffler's victories in these classic events spanned 1997 to 2005!
"I ran second last year and I look forward to going back this year," says Clauson, who came back to win the Midget race at ORP last July. "It would be awesome to add this race to my resume. ORP is a big fast racy place and always offers great racing for the competitors and the fans."
East has posted two feature wins and two seconds already this year to assume the early USAC Mopar National Midget point lead going into this weekend's race at Newton, Iowa, the last before ORP.
Clauson has six feature wins and a second dating back to last year's "Indiana Midget Week." Oh, Clauson also won that title too! He'll pilot the Toyota/Nos Energy Drink Beast/TRD Toyota entry for Corey Tucker Racing/Keith Kunz Motorsports and BCI in the May 29 classic.