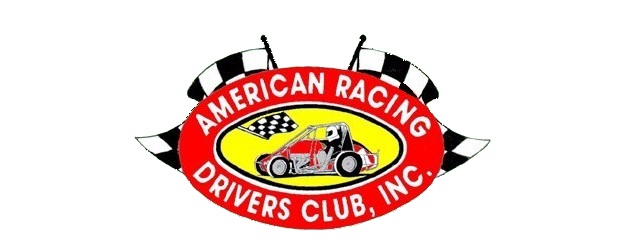 From Steve Williams
Memorial Day Weekend has traditionally been the biggest Open Wheel racing holiday of the year and this year will be no exception when the American Racing Drivers Club visits Penn Can Speedway in Susquehanna, PA on Friday May 28th.
The Wingless Midgets of ARDC will make their annual trek to the Northern Tier of Pennsylvania and will appear on a card, jam packed with exciting racing that also includes the Modifieds, Crate Sportsman, Street Stocks and 4 cylinders.
In last years race, Drew Heistand picked up the win over Brett Arndt and Curt Michael. Heistand, of Wrightsville, PA wheels the York Excavating / Don Cin Transport #12 has yet to win this season but with a second and third place finish to his credit, currently sits second in points to Eric Heydenreich of Bloomsburg, PA.
Heydenreich who wheels the Derrs Special Trans #11 has yet to win this season, either but has an exciting driving style that fits perfectly with a speedway like Penn Can.
Fans will also be treated to the car that was voted "Best Appearing" at the 2010 Chili Bowl, in Tulsa, OK in January. Bruce Buckwalter Jr., currently third in points, will have the BDB Construction #83 ready for the photographers' cameras.
ARDC is blessed with a lot of young talent including 2 young men familiar with the Penn Can fans. Justin Grosz of Hawley, PA is a student at Wallenpaupack High School and will wheel his Cove Haven Resorts #39. He will be joined by rookie, Parker Evans of Owego, NY. Evans' #61 is sponsored by Kelly's Sports Bar and Boland Auto Mart.
The win column for the ARDC Wingless Midgets has included 2 drivers, each winning 2 races. Billy Pauch Jr. won the opener at Susquehanna Speedway and the most recent race at Grandview Speedway. In between it was Steve Buckwalter winning at Williams Grove Speedway and the makeup Candy Bowl Race at Susquehanna Speedway.
Pit Gates for the five division show open at 5:00 and racing action gets underway at 7:15.
UPCOMING EVENTS Friday May 28, 2010 Penn Can Speedway Susquehanna, PA Tuesday June 1, 2010 Grandview Speedway Bechtelsville, PA Wednesday June 2, 2010 Lincoln Speedway Abbotstown, PA Sunday June 13, 2010 Susquehanna Speedway Newberrytown, PA
PAST RESULTS
Sunday, March 28, 2010
Big Diamond Raceway
RAIN
Sunday, April 11, 2010
Susquehanna Speedway Park
Billy Pauch Jr
Candy Bowl Makeup
Steve Buckwalter
Friday, April 30, 2010
Williams Grove Speedway
Steve Buckwalter
Sunday, May 02, 2010
Big Diamond Raceway
RAIN
March 28th Makeup
RAIN
Saturday, May 08, 2010
Williams Grove Speedway
RAIN
Saturday, May 15, 2010 Grandview Speedway Billy Pauch Jr.
UNOFFICIAL POINT STANDINGS
POS
CAR #
DRIVER
TOTAL POINTS
1
11
ERIC
HEYDENREICH
326
2
12
DREW
HEISTAND
315
3
83
BRUCE
BUCKWALTER Jr.
287
4
46
BRETT
ARNDT
286
5
0
STEVE
BUCKWALTER JR
284
6
44
FRANK
POLIMEDA
273
7
54
BILLY
PAUCH Jr.
268
8
52
TIM
BUCKWALTER
262
9
49
TREVOR
KOBYLARZ
255
10
2
TRACY
READINGER
251
Finishing Order from ARDC at Penn Can Speedway May 22, 2009