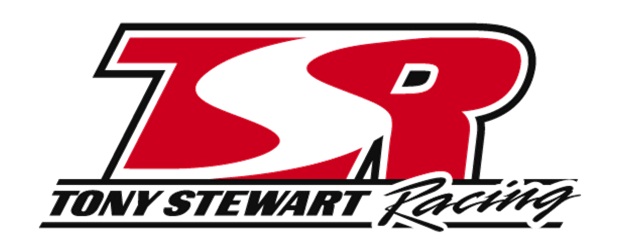 From TSR
INDIANAPOLIS (June 2, 2010) – Any time the World of Outlaws (WoO) Sprint car series competes at Knoxville (Iowa) Raceway, it's a big deal, and this weekend's trip to central Iowa will be no different. The Outlaws, led by the Tony Stewart Racing (TSR) combo of Steve Kinser and Donny Schatz, return to the "Sprint Car Capital of the World" for three nights of racing at the famed half-mile dirt oval beginning Thursday with the Mediacom Shootout, continuing Friday with the inaugural Hall of Fame Classic Presented by Mediacom, and concluding Saturday with the Mediacom Shootout finale.
Opportunity is the key word for both Kinser and Schatz. The three nights of action on the track will be used as preparation for the season's biggest event, the 50th anniversary Knoxville Nationals in August. The weekend also is an opportunity for streaks to continue and streaks to end. Kinser, driver of the TSR No. 11 Bass Pro Shops/JD Byrider Maxim, will be looking win his first race at Knoxville since April 2005, while Schatz, pilot of the TSR No. 15 Armor All/STP/ParkerStore J&J, hopes to win the Outlaws' opening feature at Knoxville for the fourth straight season.
Kinser first turned laps at the Marion County Fairgrounds on August, 6, 1977, just four days before his TSR teammate, Schatz, was born. He finished eighth that night, and came back two nights later to finish fifth in the 17th annual Knoxville Nationals A-Main. One year later, he scored his first career triumph at the track during his qualifying night of the 1978 Nationals. It was in April of 1980 when he won consecutive WoO triumphs and, later that season, he captured his first of 12 Knoxville Nationals championships.
Knoxville has been a personal stomping ground for the "King of the Outlaws" throughout his illustrious career. He's won 52 times in WoO competition and ranks third all-time at the track with 58 total wins. In 1987, he won five times and, in 1992, he was a seven-time winner. In 2002, he won the Outlaws' first visit to the track and then dominated the Nationals by winning both his qualifying feature and the Nationals finale. Kinser is looking to regain that winning form this year after finishing third in May and fourth in June with the Outlaws last season.
The staggering numbers Kinser has posted at Knoxville won't be matched anytime soon, but the one driver who has put up Kinseresque results at the track recently has been Schatz. The Fargo, N.D., native first visited the track as a youngster and watched his hero Doug Wolfgang battle Kinser for a number of championships. Schatz made his debut at the track in June 1995 and began regularly competing on the famed half-mile when he joined the Outlaws' circuit in 1997. The following season, he started to turn the corner at Knoxville, providing a hint of what was to come during the 38th annual Knoxville Nationals weekend in 1998. He earned his first second-place finish at the track behind Kinser in his preliminary feature and then, two nights later, passed Kinser late in the race to finish fourth in the Nationals A-Main.
Second was a familiar position for Schatz during the first nine years of his WoO career. It happened on 12 different occasions, including four times during the Nationals A-Main (2000, 2002, 2003 and 2005). Sandwiched between all of those second-place finishes was his first career Knoxville feature victory, which came on August 9, 2001, 23 years to the day after Kinser won his first race at Knoxville. Finally, in August 2006, he got over the hump and captured his first Knoxville Nationals A-Main triumph. He hasn't slowed down since, winning four straight Nationals and five other WoO A-Features. He's finished inside the top-10 in 20 consecutive starts and 16 of those have been inside the top-five. Last season, he won the Outlaws race at Knoxville in May and came home second in the WoO A-Feature in June.
Kinser's results at Knoxville alone could have earned him a place in the National Sprint Car Hall of Fame. Those results certainly helped make him part of the 16th class of Hall inductees in June 2005. This weekend marks the first time the WoO schedule will allow Kinser to be in Knoxville during the induction ceremonies. The festivities have also changed the Outlaws' typical racing format. They will have two complete nights of racing on Thursday and Saturday, while Friday's program will be highlighted by an inverted feature in which Thursday's top finishers will start near the back of the field.
Kinser and Schatz head to Knoxville following consecutive top-five performances last weekend. Schatz picked up his second WoO A-Feature of 2010 by scoring the victory last Saturday at The Dirt Track at Charlotte (N.C.) Motor Speedway, and then he charged from 17th to fifth in the 25-lap A-Feature at Tri-City Speedway in Franklin, Pa. Kinser raced from seventh to finish fourth in Charlotte before finishing second at Tri-City after a thrilling battle with Jason Sides for the victory.
With a pair of top-four finishes last weekend, Kinser closed the gap in the 2010 WoO championship standings. He now trails WoO points leader Joey Saldana by only 18 points heading into the weekend at Knoxville. Last week's victory and surge allowed Schatz to cut into Saldana's lead slightly as he continues to rank fourth, 143 points out of first.
On all three days at Knoxville Raceway, the pit gates will open at 4 p.m. CDT with the grandstands opening at 6 p.m. Hot laps are scheduled to begin at 6:45 p.m. For more details, contact the track at (641) 842-5431, or visit the official Web site of Knoxville Raceway at www.knoxvilleraceway.com.
Race fans unable to attend this weekend's races can catch all of the action on DIRTVision.com. Fans can listen live as Johnny Gibson, "Voice of the Outlaws," calls the action as he does at all WoO Sprint Series events on the DIRTVision.com cybercast, as well as on the DIRT Radio Network. Go to www.DIRTVision.com for more information on all the site features, including updated results from each night of racing, as well as a chat room to interact with other race fans.
Steve Kinser, Driver of the No. 11 TSR/Bass Pro Shops/Chevy/J.D. Byrider Maxim:
The Hall of Fame weekend at Knoxville is your only opportunity for track time in advance of this year's 50th Knoxville Nationals. Does that change your approach to the weekend?
"Racing with this group of guys doesn't allow you to change much. You have to be at your best every time out. It will be nice to run three nights at one place. We really don't get to do that too often. Really, Florida (to start the season) is the only other time we get to do it. The guys (crew chief Scott Gerkin, crewmen Gary DuBois and Travis LoGrande) did a great job with the Bass Pro Shops car in Volusia to start the year, and I know we'd all like to have another weekend like that in Knoxville.
"It's an opportunity to try different things and fine-tune your program for August. Everybody is thinking the same thing: find out what might be best for when we come back for the Nationals. At the same time, we're still about winning races. I think if we can be up there challenging for the victory each night, that will really help us."
This weekend, the National Sprint Car Hall of Fame will induct its 21st class. You were inducted into the Hall of Fame in 2005. Is there any added importance to the weekend considering all the activities going on?
"Right now, it really is just about me racing on the track and getting our car as good as we can. Every other year, we were racing somewhere else with the World of Outlaws. I wasn't even able to make it there the day I was inducted.
"It's a great honor to be recognized and included. Maybe when I'm done racing, I'll be able to really appreciate it. We're only worried about winning races right now. The other big thing is trying to learn something that will help us in August during the Nationals."
Donny Schatz, Driver of the No. 15 TSR/Armor All/Chevy/ParkerStore J&J:
For the last decade, Knoxville Raceway has been one of those places where you've really been fast. Early in the decade you became a threat to win regularly, and since 2006 you've been a consistent winner. What makes you so good there?
"Well, it's a complete package. In 2000, we started a program with a car and motor combination that we've built on. It's consistency. I've learned how to make good laps around there.
"Knoxville fits our program. It's a big track where speed is important. The track also usually slicks off in the middle and has multiple grooves to race on. You need to be able to have a car that works in several places – high, low and through the middle. We've been fortunate to win some races there in the past and now our goal is to win the next one.
"We are looking forward to trying to continue winning races at Knoxville. What we've done in the past is nice, but it won't help us this weekend. Someone else could come in there and whip the competition for the three nights. We want to be that team and continue getting better."
The early part of your "Drive for Five" championship campaign has included a number of bumps in the road. Last week, you picked up a victory in Charlotte and charged through the field in Pennsylvania. Do you feel like the Armor All/STP team is back on track?
"I'd say we've had some things happen early this year that haven't in the past four or five seasons, but that is racing. It's about overcoming adversity and showing your true colors. This group of people (crew chief Rick Warner, crewmen Shane Bowers and Steve Swenson) has been through so much together. We all know that, to end the season where we want to, it's going to take all of us working together.
"Winning in Charlotte was a big deal. I lost that race last year trying to lap the same guy (Matt Linder) during the feature. I was determined not to let it happen again. We're excited and just looking forward to the opportunity this weekend in Knoxville presents. The last few years, we've been able to win a lot of races there."