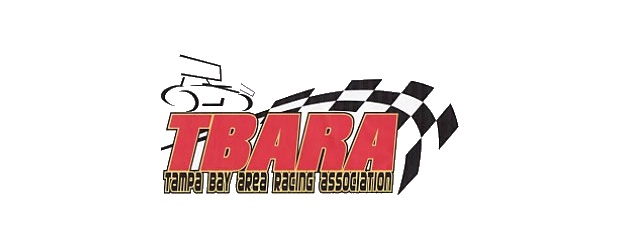 From Marty Little
NEW SMYRNA BEACH, Fla. – Troy DeCaire, fresh off a sixth place finish in the Little 500, paced all 30 laps to win the TBARA winged sprint car feature event Saturday night at New Smyrna Speedway.
DeCaire hustled into the lead from his outside front row starting spot but things went all wrong as the 15 car field worked lap one. Dude Teate's mount suddenly lost power and he was tagged by Joey Augilar with Ben Fritz also involved. A red flag was needed to clean up the mess with the cars of Teate and Aguilar both finished for the evening. Fritz's mount only suffered minor damage and was able to continue.
When the green flag waved again it was all DeCaire aboard George Rudolph's No. 68 as he expertly worked the paper clip shaped half mile with precision. A yellow flag on lap 23 for a blown engine in Bo Hartley's mount regrouped the field but there was no stopping DeCaire this night as he motored away at the drop of the green to record his third TBARA main event victory of the season.
Veteran Sonny Hartley drove a steady race to collect runner-up honors over Larry Brazil, Brian Gingras and Tommy Nichols while heat race wins went to D.J. Hoelzle and DeCaire.
The tour next heads to DeSoto Super Speedway on June 19.
– 30 –
Feature (30 laps) – 1. Troy DeCaire, 2. Sonny Hartley, 3. Larry Brazil, 4. Brian Gingras, 5. Tommy Nichols,
6. Johnny Gilbertson, 7. Bobby Rose, 8. Shane Butler, 9. Ben Fritz, 10. Bo Hartley, 11. Sonny O'Sullivan, 12. Larry Brazil, Jr., 13. D.J. Hoelzle, 14. Joey Augilar, 15. Dude Teate.