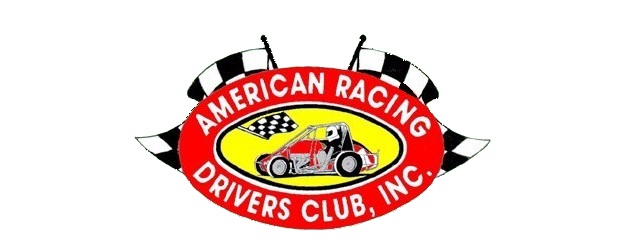 By Steve Williams
The ARDC Wingless Midgets will swing back into action this Sunday evening June 13th, when they return to Susquehanna Speedway Park in Newberrytown, PA and will race alongside the popular PA 358 Sprint Cars in the "King of the Hill Sprint Car Summer Classic", on York County Racing Club night. Also on the card will be a display of the Vintage Racecars from the EMMR.
ARDC is coming off back to back nights of racing in the USAC Eastern Storm Drivers Challenge and have been averaging 34 cars per event.
Leading the charge of the Mighty Midgets back to Susquehanna will be Billy Pauch Jr. Pauch Jr., who was the winner the last time ARDC was at Susquehanna, will have plenty of competition with the likes of current point leader, Steve Buckwalter. Buckwalter has a club leading four wins including a victory in the makeup Candybowl race that was also run during the last Susquehanna visit.
Eric Heydenreich who currently sits second in points, will be running the cushion in search of a second consecutive win. Heydenreich scored a popular victory in night number two of the USAC eastern swing at Lincoln Speedway.
Drew Heistand of nearby Wrightsville, PA, currently sits third in points and is still in search of his first win of 2010. Drew's brother Dusty of Manheim has had a hot hand of late, picking up the checkers in the non-winners race, that was held at Grandview Speedway and then following it up with a fifth place run at Lincoln, the following night.
Steve Lenig, who finished third in his last visit to Susky, will head south out of his home base of Selinsgrove, PA, to compete. Lenig, who has two cars that he been racing this season, is also looking for his first win of the season.
Racing action will get underway at 6:00pm.
UPCOMING EVENTS
Sunday, June 13, 2010
Susquehanna Speedway
Saturday, June 19, 2010
Bridgeport Speedway (1/4 mile)
Friday, July 02, 2010
Sunday, July 04, 2010
Central PA Speedway
Georgetown Speedway
Saturday, July 10, 2010
Williams Grove Speedway
Saturday, July 10, 2010
Williams Grove May 8th Makeup
PAST RESULTS
Sunday, March 28, 2010
Big Diamond Raceway
RAIN
Sunday, April 11, 2010
Susquehanna Speedway Park
Billy Pauch Jr
Candy Bowl Makeup
Steve Buckwalter
Friday, April 30, 2010
Williams Grove Speedway
Steve Buckwalter
Sunday, May 02, 2010
Big Diamond Raceway
RAIN
March 28th Makeup
RAIN
Saturday, May 08, 2010
Williams Grove Speedway
RAIN
Saturday, May 15, 2010
Grandview Speedway
Billy Pauch Jr
Friday, May 28, 2010
Penn Can Speedway
Steve Buckwalter
Tuesday, June 01, 2010
Grandview Speedway
Steve Buckwalter
Wed., June 02, 2010
Lincoln Speedway
Eric Heydenreich
OFFICIAL POINT STANDINGS
1
Steve Buckwalter
694
2
Eric Heydenreich
646
3
Drew Heistand
583
4
Ryan Smith
522
5
Dusty Heistand
514
6
Bruce Buckwalter
511
7
Tracy Readinger
508
8
Tim Buckwalter
495
9
Frank Polimeda
495
10
Billy Pauch Jr
491
11
Nick Wean
465
12
PJ Gargiulo
463
13
Steve Lenig
456
14
Alex Bright
451
15
Trevor Kobylarz
439
16
Ryan Watt
430
17
Brett Arndt
426
18
Stephanie Stevens
400
19
Carey Becker
382
20
Jason Rice
354
21
Jimmy Cammock
335
22
Dave Shirk
334
23
Steve Craig
302
24
Steve Drevicki
299
25
Mike Miller
296
26
Donnie Trent
290
27
Chris Zrinski
277
28
Brad Cox
263
29
Andrew Hannula
254
30
Donnie Hoffman
169
31
Lou Ciccone
142
32
Steven Bull
137
33
Brett Conkling
127
34
Randy Reid
117
35
Justin Grosz
88
36
Parker Evans
86
37
Joe Butera
81
38
Greg Fitzpatrick
81
39
Jeff Furlong
70
40
Heydenreich John
54
41
Brad Sweet
47
42
Scott Zipp
28
43
Bobby Goerner
27