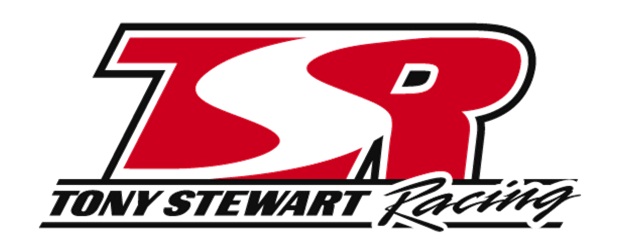 From Bill Klingbeil
INDIANAPOLIS (July 13, 2010) – The schedule shows another three-race week for the World of Outlaws (WoO) Sprint Car Series. But everyone who follows and competes in the sport knows this week isn't just another week. It's the start of Sprint car racing's annual "Month of Money," and the stakes each night rise with extra money on the line. Tony Stewart Racing's (TSR) Steve Kinser and Donny Schatz look at this point of the season as a time to get greedy.
Each has pocketed a lot of cash during past July and August Sprint car races, and both are eyeing more of that coveted green. The fun begins with Wednesday's 22nd annual Brad Doty Classic at Limaland Motorsports Park in Lima, Ohio, and continues at Tony Stewart's Eldora Speedway in Rossburg, Ohio, on Friday and Saturday night. Eldora hosts its 27th annual Kings Royal weekend, culminating with a 40-lap A-Feature that pays $50,000 to the winner on Saturday night.
The Tony Stewart Racing teammates each have worn the symbolic crown at Eldora following a Kings Royal triumph. Kinser, who will race the TSR No. 11 Bass Pro Shops/JD Byrider Maxim, won the first one in July 1984 and has won five more since that famous night. Schatz, driver of the TSR No. 15 Armor All/STP/ParkerStore J&J, won last year's Kings Royal, the second of his career after winning the 24th annual race in July 2007.
A race that Schatz has not won during his illustrious career is the Brad Doty Classic. It's a race that honors Doty, a former World of Outlaws Rookie of the Year and teammate to Steve Kinser, who was hurt in a racing accident during the 1988 Kings Royal. Kinser won the first Brad Doty Classic at Attica (Ohio) Raceway Park in the summer of 1989 and, last year, became the first repeat winner of the event. The race became a WoO-sanctioned event in 2005 and moved from Attica to Limaland in the summer of 2006.
Schatz has four career starts at the Limaland, a quarter-mile dirt oval, and all have come in Brad Doty Classic competition. His best finish came in 2006, when he raced from the 13th starting position to finish third. Last season, he charged from 18th to finish eighth.
Kinser first circled Limaland during the Outlaws' first season in 1978. Three times Ted Johnson's band of Outlaws competed at the western Ohio track that season, and Kinser won two of them. The following year, the Outlaws returned for two more races, and Kinser won the first and earned the runner-up spot in the second. Nearly 28 years had passed between visits when "The King of the Outlaws" returned in 2007. The years between visits did not slow him down. He's finished second twice (2007 and 2008) and first (2009) in his last three stops at the track.
Eldora was also a staple on the WoO schedule that inaugural season of 1978. Eight times Kinser circled the high-banked half-mile, winning twice and, following the last race, he picked up his first WoO championship trophy. He's amassed 40 WoO wins at the track through the years, making 142 starts. His most recent win came in July 2007, the night before Schatz won his first Kings Royal.
Schatz will always remember his first visit to Eldora. It was the spring of 1996 and the 18-year-old's racecar was parked next to Kinser, but Mother Nature decided winter wasn't quite over and sprinkled a dusting of snow on both his No. 15 and Kinser's No. 11. The race was canceled, so his first official race at the track came during at the 1996 Kings Royal. The Fargo, N.D., resident made a name for himself by finishing eighth in the nationally televised race. He won his first race at Eldora in grand style, pocketing $100,000 by winning the 2002 Historical Big One. It took him five more years to win his first WoO A-Feature event at that track, which was the 2007 Kings Royal. The four-time and reigning WoO champion has won three more times with the Outlaws at "The Big E" since then.
Kinser and Schatz are coming off three races last week in Illinois and Wisconsin. Kinser finished third twice and came home ninth on Sunday night to remain in contention for the 2010 WoO championship. Kinser is 26 points out of first behind leader Joey Saldana. He has four wins and a series-leading 33 top-10 finishes. Schatz is in fourth position, 179 points back of Saldana, and has posted a pair of wins, 15 top-five finishes and 26 top-10s.
Wednesday at Limaland Raceway Park, the pit gates will open at 3 p.m. EDT, with the grandstands opening at 4 p.m. Hot laps are scheduled to begin at 6 p.m. For more details and ticket information, call (419) 998-3199, or visit www.limaland.com.
On Friday at Eldora Speedway, the pit gates will open at 1 p.m. EDT, with the grandstands opening at 3 p.m. Hot laps are scheduled to begin at 6 p.m. For Saturday's Kings Royal program, the pit gates will open at 12 p.m. EDT, with the grandstands opening at 2 p.m. Hot laps are scheduled to begin at 6:30 p.m. More details are available by calling Eldora Speedway at (937) 338-3815, or visit www.eldoraspeedway.com.
Race fans unable to attend this weekend's races can catch all of the action on DIRTVision.com. Fans can listen live as Johnny Gibson, "Voice of the Outlaws," calls the action as he does at all WoO Sprint Series events on the DIRTVision.com cybercast, as well as on the DIRT Radio Network. Go to www.DIRTVision.com for more information on all the site features, including updated results from each night of racing, as well as a chat room to interact with other race fans.
Steve Kinser, Driver of the No. 11 TSR/Bass Pro Shops/Chevy/J.D. Byrider Maxim:
On Wednesday night, you return to Limaland Motorsports Park for the 22nd annual Brad Doty Classic. You won the first one in 1989 and, last year, you became the first repeat winner. Why is the race so competitive?
"There are a lot of really strong race teams out here competing and, fortunately, we've been really good at Lima in the Brad Doty Classic. Two years ago, I lost the race on the last lap and then, last year, we came back and won it. Every time we've gone there, we've run really well. I hope that continues this week, but there are a lot of differences. Different tires and some other different things with the car that we are running, now, so we have to watch what we are doing. We don't want to go switching around a lot of stuff. We feel pretty good about what we are doing. The biggest thing that makes racing at Lima so good is the track surface opens up and you have a couple of lanes to race on. You like to be able to move around and pass cars and I'm sure the fans like to see it, too. Any time you have a track that has at least one corner that has two grooves, it's not too bad. And if you can get one that has two grooves on both corners, I'd say you have a great racetrack. That's kind of what we've had at Lima."
There are only a few tracks the Outlaws have competed on from the beginning. Eldora Speedway has been there from the start. Some people love racing there and others really don't enjoy it. What is your opinion of Eldora?
"I always enjoy running Eldora. I'd have to say it's one of my favorite tracks. I've run there for quite some time and always just enjoy everything about the place. The surface, the banking, the crowds – it's a special place. (Former Eldora Speedway owner) Earl (Baltes) had a vision and he built that place up. And since Tony's group has taken over, they continue to make improvements. The bottom line is that the track is just a great track to compete on. You can always do a lot of passing and that really makes it a fun place to race."
Sprint car racing's richest time of the year kicks off Saturday at Eldora with the 27th annual Kings Royal. No one said winning $50,000 was supposed to be easy. How tough is it to win the Kings Royal?
"The Kings Royal is a race that, quite frankly is hard to make, let alone win. They invert a lot of cars in the heat races, and you know back eight to 10 years ago, you could get away with it. Now, there are so many good racecars that it makes it pretty hard for a guy to do a whole lot of moving in an eight-lap race. You never know what you are going to do as far as qualifying goes. A lot goes into it. You have to watch your number as far as when you will go out and factor in how you've been running going into the race to determine if you can make it through a heat race. Honestly, right now, you just can't hardly get away with trying to hit the perfect spot in qualifying for the inversion. There are too many good cars right now that qualify strong and the last thing you want to do is miss the invert. When we started racing, there were a couple of races that stood out as special ones. Earl was always taking care of us, whether it was having the first $10,000 race, or then putting up $50,000 for the first Kings Royal. He always kind of put the money on the top so, if you were going to take the money, you were going to have to win. That's just the way he kind of did things. That's kind of why the Kings Royal is so tough to win."
Donny Schatz, Driver of the No. 15 TSR/Armor All/Chevy/ParkerStore J&J:
Throughout your career you've set goals to win as many races you can. This season, the wins have been harder than ever to get. Heading into this week's action, you are sitting on two wins during the first half of the season. Do you feel confident that you'll be able to pick up the pace during the second half?
"I certainly hope so. There will be no lack of effort on this team. I've said many times that you are only as good as your last race. We finished 11th Sunday, so that is where we are right now. We haven't won since Charlotte, so winning Wednesday is the focus. It can start with one race. We haven't won the races that we have in years past, but we also haven't been an 11th-place car every night, either. We've seen things change a little bit this year. You've seen a couple of guys jump out with some bigger win numbers, and then a lot of other guys spreading out the wins. Track position has been a key. Recently, we've been qualifying better and that hasn't always helped us with track position. We're simply going to keep working hard and get back to winning races. If there is a time of the year that it's best to win races, I'd say it's right now. There are a lot of races. A few of them are offering some big money, so that's extra incentive as well. I've got a championship team here, and we're going to do everything we can to put some more wins on the board."
You've been known to dominate on the bigger tracks – half-miles, especially. Wednesday's Brad Doty Classic at Lima is the final short-track race you'll have for a while. How would a win on a smaller track like Lima help your program?
"Winning anywhere would help. We've won a lot of races over the years on big tracks, but we've won quite a few on bull-rings like Lima before, too. It's just a matter of getting your car going forward. One of the things we are really looking forward to at Lima is the racing surface. The guys over there do a great job. The track is small, but they give you a couple of grooves to run on. We've been stuck racing on super-fast one-lane tracks and haven't been able to move around. I know in the heat races alone at Lima, you'll see a ton of passing. The first time we ran there, I think we came from the middle of the field to finish third and then last year came from 18th to eighth. If we can have another good track, I think we've got a great shot. We're qualifying better, so that should give us a chance in the heat race, and then it's back to basics. Get our car good for the end of the night, drive a smart race and see where we end up."
On the weekend, you'll return to Eldora Speedway for the Kings Royal. Last year, you won your second Kings Royal. What are the most important factors in winning that race?
"There are certainly several things that have to come together for you to be successful in the Kings Royal. It starts with having a racecar that can remain fast throughout the 40 laps. It's one of our longer races, and we thrive on those races where having the best car at the end is the key. Before you get that far, though, you have to have some luck. The format is different. In the past we've seen them invert six and take three to the feature and the heat winners go to the dash for the top-six spots. Being a heat winner is a big advantage, but winning the heat is pretty tough. Last year, we went out to qualify about halfway through the field and the track continued to get slower. We ended up 23rd and, as luck would have it, we wound up on the pole of the fifth heat. We won the heat, started on the front row of the dash, and were able to earn a front-row starting spot for the Kings Royal. It's fun. The place is energized. We race all the time and some nights the atmosphere around you just feels a little different. The Kings Royal is one of those nights. We've been fortunate to win it a couple of times there, recently, and we'd like nothing more than to do it again on Saturday night."