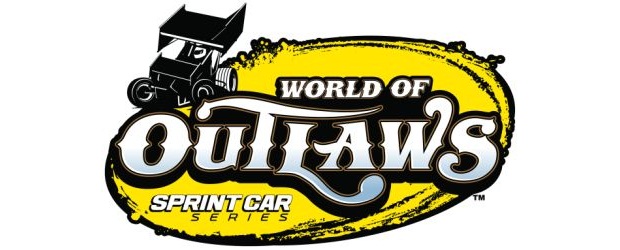 By Tony Veneziano
Sarver, PA-July 18, 2010- Prior to heading to the historic Lernerville Speedway in Sarver, Pennsylvania for the Don Martin Memorial Silver Cup Twin 30's, each of the 16 drivers competing full-time with the World of Outlaws, shared their thoughts on the prestigious event that will be contested on Tuesday, July 20. The Silver Cup will again be highlighted by Twin 30-lap A-Feature events this year, with $15,000 going to the winner of each segment, with it being possible for one driver to pocket $30,000 if they sweep both ends of the race, which is the richest single-day event on the World of Outlaws calendar and the only time all season that fans will have the chance to see two main events in a single night. Danny Lasoski and Stevie Smith each won last during the Silver Cup, with Lasoski being crowned the overall champion of the event, after charging from 19th to seventh in the finale, which was lined up by an inversion of the lead lap finishers from the opener.
Craig Dollansky, Driver of the No. 7 Big Game Treestands Maxim:
"It's always been a traditional big event that they have had there and one that we always look forward to. It's brought a new element to the event having double features and I think it went pretty well last year. It must have turned out pretty good since they are doing it again this year. Anything we can do for the fans to put on a good show is great. That's a racy track and the folks up there do a great job, so we are really looking forward to it."
Brian Ellenberger, Driver of the No. 22 Ti-22 Performance JEI:
"I can't wait to get back there. We've gotten to run over there a couple of times this year and feel like we have a car that can get around there very nice. It's in my backyard. I can't wait to get home. What's better than two features in the same night? As a driver and the crew, being able to go out and run the first feature and then it comes down to being able to set that car up. The guys that are good at that will certainly be able to make the changes for the second feature. We have two shots at it and two is better than one."
Ben Gregg, Driver of the No. 2B Kronik Energy Maxim:
"That's a track I am really looking forward to seeing and getting to race at. They talk about it a lot and it has a lot of history and we're anxious to get over there. I'm sure we'll have to do a few things different, but we really won't know until we get there and check out the track. We love racing and anytime you can race more rather than less, we are all for it. It should be a fun event and one that the fans really enjoy."
Sam Hafertepe Jr., Driver of the No. 15H Lone Star Speedway Maxim:
"We've been fast there in years past. We had some technical difficulties last year and didn't make the show because we didn't get a lap in qualifying. We were pretty fast and just missed it by a little bit. I'm looking forward to going back this year. It kind of depends how you are running at the end of the first one to determine what you need to do in the second. If you are in the back of the first one, then you'll be in a good spot in the second one. If you are up front in the first one that means you are pretty fast should have a good chance in the second one as well."
Jac Haudenschild, Driver of the No. R19 Owens-Corning Fiberglass XXX:
"We like Lernerville and are looking forward to it. We ran second there last year. Lernerville is a nice track and is usually pretty racy. We always like going back there. They split it up for the fans and the fans seem to like it. Hopefully we can do good in both races. We're looking forward to going up there."
Chad Kemenah: Driver of the No. 63 Golden Flavor Sesame Sticks Maxim:
"Lernerville is a really neat race track and usually a great show for the fans. Hopefully we can have a good run over there and over the next few weeks. We have to get things turned around. You try to win every one you get into. The guys that ended up in the back of the first one ran up front in the second. We all try to win every race that we get into, so it will probably be the same."
Kraig Kinser, Driver of the No. 11K Quaker State Maxim:
"Lernerville is always a good track to race at and they have a lot of good competition there. It's a fun track to drive on. It's a tricky and there are a lot of big races that are there and have been there in the past. It's pretty much the start of a big month and a half for us and you want to be working good and running good over the next few weeks. Hopefully everything works well for us. Sprint car guys, we want to race as much as we can, so getting to race twice in the same night is great. We love what we do and it's a pleasure to get put on two shows in one night and it's special for the fans as well."
Steve Kinser, Driver of the No. 11 Bass Pro Shops Maxim:
"Don Martin was a great guy and treated everyone that came through there very well. He made everyone feel welcome and was a super nice guy. It's a little bit different format, but other than that, you still have to be prepared and have a fast race car. It will be the first time at Lernerville with the new tires, but we've been running them everyone else, so we'll see if some of the things we are doing now and have done there in the past are compatible with the track."
Danny Lasoski, Driver of the No. 6 Casey's General Store JEI:
"The Silver Cup is definitely one we'll always cherish. Don Martin was such a great promoter and a great person, so to win that thing will always hold a special place to me. Gary Risch and his people do a fantastic job over there now. We always look forward to going to Lernerville and especially the Silver Cup. It's pretty neat for the fans to get to see two races in one night. Lernerville is a very unique track and they always have the surface prepared well. You can race the top, the middle and the bottom. There are always multiple grooves. Last year we had our car working pretty good over there."
Toni Lutar, Driver of the No. 4X Northwest Used Auto Parts KPC:
"I've never been there and have heard it's a pretty fast place. I'm looking forward to going over there. That will definitely be a fun event, getting to race twice in the same night. The more racing, the better and the fans enjoy it as well. I've done double features in the past so I kind of know what to expect. I'm just looking forward to going to Lernerville. It will be fun."
Paul McMahan, Driver of the No. 91 Great Clips Maxim:
"This will be the first time I'll be part of the two features. It's a good thing for the fans and that's the main thing. It's all about the fans and they enjoy it, so we have to do things like to keep them coming back. We're looking forward to it and you would like to win both of them. If you can go out and win both races starting wherever in the first one and in the back in the second one, it will be one of a heck of a show for the fans. I'm looking forward to it and it's that time of the year. It's the "Month of Money" and time to get busy."
Jason Meyers, Driver of the No. 14 GLR Investments KPC
"The fans enjoyed it last year and it's a great event. Lernerville is a great race track and we always enjoy going up there. We used to go up there a lot more and I wish we still did. We still have a couple of shows there a year and always look forward to that. With the different format, it kind of depends on what the race track does. You gear up for the first race since that's the one that pays the points and then you have to see where you finish that one for how the second one will shape up."
Joey Saldana, Driver of the No. 9 Budweiser Maxim:
"As a sprint car driver, that's definitely one of the big five races you want to have on your resume. I've been close there, but never really good enough to say I had a shot at winning that race. Hopefully this year we can go to Lernerville and put a good showing in. With the format of two features, you have to run good in two of them not just one. Hopefully we make the right adjustments and run up front and win that Don Martin Silver Cup."
Donny Schatz, Driver of the No. 15 Armor All/STP J&J:
"I have always enjoyed racing there. Mother Nature has played a role in things up there the last several years, so hopefully it's sunny and the rain stays away and we can have a great event. You have to make sure you are on top of everything and make sure that everything is as fresh as fresh can be especially the motor, since you don't have time between the features to really look everything over. It changes things a little bit."
Jason Sides, Driver of the No. 7S Wetherington Tractor Service Maxim:
"Those twin races like that are pretty neat. It's something different for the fans and they really enjoy it. Anytime we can do something like that, makes for a run and exciting night for everyone. You really don't have to do anything different. We just have to keep (Danny) Lasoski behind us. He took it from us last year and we ran second. Then we started at the back in the other race and he was able to get up through there a little better than we were. We'll see how it goes this year."
Lucas Wolfe, Driver of the No. 5W Allebach Racing Maxim:
"It's a big paying race and it's not far from home so a lot of family can come out and see the race. We don't get to race at Lernerville that much anymore, so it's always good to go over there and any tracks that are close to home. It's a unique format and it worked out pretty well last year and offers a lot of racing for everybody. Hopefully we'll be good in both of them."
The World of Outlaws Sprint Car Series is brought to fans across the country by many important sponsors and partners, including: Armor All (Official Car Care Products), Chizmark & Larson Insurance , Goodyear Tires (Official Tire), SuperClean (Official Cleaner-Degreaser), VP Racing (Official Racing Fuel); in addition to contingency sponsors, Jake's Custom Golf Carts, KSE Race Products, Penske Shocks , R2C Performance, Racing Electronics, S&S Volvo; Engine Builder's Challenge participants Don Ott Racing Engines, Kistler Engines, Shaver Specialties and Speedway Engines; and Chassis Builder's Challenge participants J&J Auto Racing, Maxim Racing and XXX Race Company.