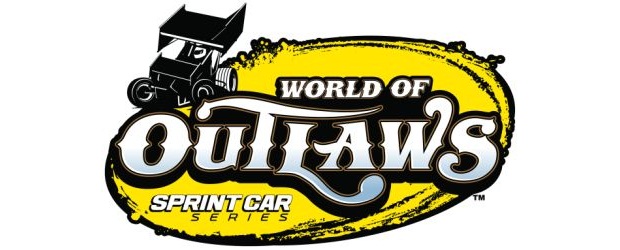 By Tony Veneziano
Mechanicsburg, PA—July 21, 2010— Prior to heading to the famed Williams Grove Speedway in Mechanicsburg, Pennsylvania for the Summer Nationals on Friday, July 23 and Saturday, July 24, each of the 16 drivers competing full-time with the World of Outlaws, shared their thoughts on the prestigious event at the always challenging half-mile. The winner of the finale of the Summer Nationals on Saturday night will earn $20,000, as the "Month of Money" continues for the World of Outlaws. Cody Darrah won the rain-delayed Summer Nationals last season, with the event being completed in October, on the same night as the National Open. Earlier this season at Williams Grove, Chad Layton and Fred Rahmer picked up wins to extend the Pennsylvania Posse's win streak to six over the World of Outlaws, which is the longest it has ever been in its storied rivalry.
Craig Dollansky, Driver of the No. 7 Big Game Treestands Maxim:
"It's a tough arena to go into to race for sure, but one of the tracks that I look forward to going to. Last time we were there it was in pretty good shape and a pretty racy-type track. Hopefully it's that way again and a good show for the fans. When there is booing and cheering you definitely notice that. There is a lot more booing going on for the World of Outlaws guys that cheering. That's the way it is and that's what makes the racing what it is. You have fans that are for you and fans that are against you and you definitely have more Posse fans out there."
Brian Ellenberger, Driver of the No. 22 Ti-22 Performance JEI:
"I'm looking forward to getting back out there and hopefully we can find some changes that will help me roll around there a little better. We've been struggling out there. I've raced there a fair amount of times over the year. We used to pull out there in the early part of the season and race out there every year. It's a tough track and qualifying is very important, so hopefully we can qualify a little better than we have there in the past."
Ben Gregg, Driver of the No. 2B Kronik Energy Maxim:
"I really enjoyed going there. I was probably a little more nervous going there than I needed to be, but I kind of took right to it. I'm looking forward to going back and getting a second shot at it. Having laps there definitely helps, especially since we had a two day show there the first time around. We're just trying to pay attention to our program and get in the show up there."
Sam Hafertepe Jr., Driver of the No. 15H Lone Star Speedway Maxim:
"We're looking forward to going over there and have done really well the last three or four times over there, so we are pretty confident with what we have for that place. Having a couple of days over there will be good and hopefully we can draw some good numbers and get a good qualifying time and that will set us up for the whole weekend. We race our own deal and do our own program and we concentrate on what our car does and not really worry about what everyone else is doing."
Jac Haudenschild, Driver of the No. R19 Owens-Corning Fiberglass XXX:
"Going to Pennsylvania is always tough and those guys run there every week and get around there pretty good. They are definitely tough at the Grove. The heat races are always tough at the Grove and it comes back to qualifying and you have to qualify good and it's tough to qualify good there because you have a lot of local guys that run good over there. If you can get through the heat race and get a good starting spot in the main event, you feel like you can get up through there."
Chad Kemenah: Driver of the No. 63 Golden Flavor Sesame Sticks Maxim:
"Williams Grove is kind of a beast of its own and I don't know if anyone has ever figured out the potion over there. You go there and always hope for the best. You never know when you leave Williams Grove. Those guys are tough for sure and some of the toughest locals we race all year. The race track itself adds so much to it. The race track itself is such a beast and those guys race there every week and they have it figured out. Hopefully we can go in there and have a couple of consistent runs."
Kraig Kinser, Driver of the No. 11K Quaker State Maxim:
"In the sprint car world, when you go there, it's like walking on hallowed ground, because there is so much history. If you like sprint car history, the Grove is a living legend and you always want to run well there, especially with the Posse guys there. The competition there makes it tough and it's always a stellar field there. We try to focus on what we are doing. I grew up on the other end of that rivalry being around the Outlaws guys. They are some of the toughest competition around. They are friends and competitors and we share a common goal and a common love for the sport."
Steve Kinser, Driver of the No. 11 Bass Pro Shops Maxim:
"It's definitely a tough place and they have a lot of good race cars there. Like anywhere else, qualifying is very important. It can put you pretty deep in the field if you don't watch it. I definitely need to run better there than I did last time. We look to get back on pace when we get there and hopefully have a good weekend over there."
Danny Lasoski, Driver of the No. 6 Casey's General Store JEI:
"We always look forward to going to Williams Grove. We feel like we have an "Ace in the hole," with Barry Jackson. That's his home track and we usually run good there. We were running good there the time before until we flipped and are ready to get back there. When we go there, you get to measure up against the local guys and they are the best in the country. We know this is the "Month of Money" and all the big races are up and you prepare each night to win and hope for the best."
Toni Lutar, Driver of the No. 4X Northwest Used Auto Parts KPC:
"There is some pretty heavy competition there, but it's a fun place to race at. The fans are pretty unique and pretty intense there. It's a very fast track, that's for sure. It's a tough place that's for sure, but I like going there and we had a good time back there in the spring. We're looking forward to going back there this weekend for two nights of racing."
Paul McMahan, Driver of the No. 91 Great Clips Maxim:
"I'm really looking forward to getting back to the Grove. I think we had a pretty good race car there last time and just got caught up in that big wreck on the first lap. I'm looking forward to getting over there and hopefully the Great Clips car is as good there as it's been the last few weeks. Qualifying is important anywhere we go nowadays, but it's most definitely important at Williams Grove. They have a great caliber of cars there. They have 15 or 20 guys that can win a race and we have our 15 or so guys that can win a race. It's a tough crowd to go into, especially with it being on their turf."
Jason Meyers, Driver of the No. 14 GLR Investments KPC
"We're still looking for that win at Williams Grove for Charlie Garrett who builds our motors, who is from out there and that is his home track. We're looking forward to hopefully getting that this trip. The rivalry certainly exists among the fans, and as a driver it's certainly one of the most competitive areas that we go into. It's a tough place and a very important place to run well at and be consistent. We've run pretty good there the last few years, though we had not so good of a visit the first time this year. We're looking forward to going back and recouping that."
Joey Saldana, Driver of the No. 9 Budweiser Maxim:
"That place is definitely qualifying oriented and if you don't qualify well you don't race well. It seems like the last three times we have been there, we have qualified a lot better. I think as long as we can keep our qualifying effort going, we can hopefully race better than we have in the past there. The fans definitely make the PA Posse into an event in itself with the Outlaws versus the Posse. You can't knock Knoxville (Raceway) or Chico (Silver Dollar Speedway) or Eldora (Speedway). There are a lot of other places that have good 410-sprint car racing with good equipment. It just seems they don't have the fan following behind them like PA does, so you hear about those guys a lot more."
Donny Schatz, Driver of the No. 15 Armor All/STP J&J:
"It's a level of respect that you have to learn for that race track and I've been lucky to have learned it. When I started going there I did bad and actually hated it. It's one of those places that now I look forward to going to. No matter how good or bad my car is, I feel like I am in a good position to win when we go to that place the way we run around there. It's fun for me and I have a lot of friends up there and a lot of people I enjoy seeing. It's a fun place to go and we look forward to getting out there in the summer. Rain has kind of plagued it the last couple of times we have been there, so hopefully we can keep that way too and have a great weekend and try to win the Summer Nationals.
"It means a lot to the fans so it is important. We don't get too much wrapped up in it. They do have some great racers, but there are great racers out here as well. It's just that camaraderie and you have to be loyal to your part of the country and defend your part of the country. That's what it boils down to and you can't blame them for that. If there were that many guys racing in North Dakota, I'd be the same way and we'd just called them the "North Dakota Posse." It's a neat deal and something that has had a lot of hype over the years. We don't just set our sights on beating the Posse when we go out there. We want to win every night and we'll try to do that."
Jason Sides, Driver of the No. 7S Wetherington Tractor Service Maxim:
"It's definitely a tough track and one where it pays to have a lot of laps at and someone that races there all the time. We have struggled there recently, so if we can make the features and not have to use a provisional it will be a good weekend for us. That's one of those places where those guys run it so much and we don't run it very much that it's a different type of atmosphere and everyone that runs there weekly has an advantage on us."
Lucas Wolfe, Driver of the No. 5W Allebach Racing Maxim:
"I'm happy to get back there. We were good earlier this year there so hopefully we can have the same kind of results when we go back this time. The guys there run very well and run quite a few races there and are very competitive. It's a tough challenge and its fun to go back there and race those guys, since we don't get to race them very often. They've had the upper hand here lately and hopefully I can be the one that changes that."
The World of Outlaws Sprint Car Series is brought to fans across the country by many important sponsors and partners, including: Armor All (Official Car Care Products), Chizmark & Larson Insurance , Goodyear Tires (Official Tire), SuperClean (Official Cleaner-Degreaser), VP Racing (Official Racing Fuel); in addition to contingency sponsors, Jake's Custom Golf Carts, KSE Race Products, Penske Shocks , R2C Performance, Racing Electronics, S&S Volvo; Engine Builder's Challenge participants Don Ott Racing Engines, Kistler Engines, Shaver Specialties and Speedway Engines; and Chassis Builder's Challenge participants J&J Auto Racing, Maxim Racing and XXX Race Company.