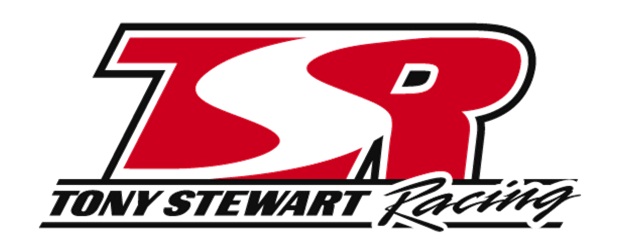 By Bill Klingbeil
INDIANAPOLIS (July 29, 2010) – The littlest of things can make or break a night in the rugged World of Outlaws (WoO) Sprint Car Series. Tony Stewart Racing's (TSR) Steve Kinser and Donny Schatz have seen just about everything during their careers, and each can attest to the value of momentum. The 2010 WoO season has been anything but normal for both former champions, and each would like to gain steam during this week's run through eastern Canada.
This year's Canadian portion of the schedule began Tuesday when the Outlaws made their debut at Autodrome Drummond in Quebec. Kinser was victorious and Schatz suffered a mechanical failure while running second, so they head into this weekend's two-night program at Ohsweken (Ontario) Speedway from opposite ends of the spectrum.
The outcomes just as easily could have been reversed on Tuesday night. Kinser's TSR No. 11 Bass Pro Shops/JD Byrider Maxim was running on fumes during the final laps of the 35-lap A-Feature, but he had just enough fuel to capture his sixth A-Feature triumph of the season and the 558th of his career. Schatz was dominant throughout most of the program driving TSR's No. 15 Armor All/STP/ParkerStore J&J, but an electrical problem prematurely ended the battle for the victory between the TSR teammates. Both drivers are looking forward to another duel at Ohsweken when the Outlaws make their fourth appearance at the 3/8-mile dirt oval.
The previous events in Ohsweken have been promising for the tandem. In three prior appearances, Schatz has finished second three times while Kinser has finished fourth twice in three starts at the facility. In their last race at the track in July 2009, Schatz chased Jason Sides to the finish line while Kinser raced to a 10th-place finish.
Tuesday's victory allowed Kinser to maintain his second-place ranking in the 2010 WoO championship standings. Kinser's six wins and series-leading 39 top-10 finishes have helped him stay within 29 points of WoO points leader Joey Saldana. Schatz has posted a pair of wins, 21 top-five finishes and 32 top-10s and remains in fourth position, 172 points back.
Friday and Saturday at Ohsweken Speedway, the pit gates will open at 2 p.m. EDT, with the grandstands opening at 4:30 p.m. Hot laps are scheduled to begin at 6:30 p.m. More details are available at www.ohswekenspeedway.com.
Race fans unable to attend this weekend's races can catch all of the action on DIRTVision.com. Fans can listen live as Johnny Gibson, "Voice of the Outlaws," calls the action as he does at all WoO Sprint Series events on the DIRTVision.com cybercast, as well as on the DIRT Radio Network. Go to www.DIRTVision.com for more information on all the site features, including updated results from each night of racing, as well as a chat room to interact with other race fans.
Steve Kinser, Driver of the No. 11 TSR/Bass Pro Shops/Chevy/J.D. Byrider Maxim:
On Tuesday night, you picked up your sixth win of the season. It was your first time racing at Autodrome Drummond. What does it do for your team to win the first time you race at a track?
"Winning any time is good for your team. This Bass Pro Shops team has been to a lot of tracks over the years. They are pretty good at adapting to just about anything that comes their way. We continued to get better all night. I think our only worry was the fuel there at the end. I was running out late in the race, so I'm glad it was just 35 laps and not 40. It's fun to go to new places and everyone enjoys winning. I think the fans got to see a pretty good show. I know Donny and I had a pretty good battle early and something happened to him there midway through the race, or we probably would have had our hands full holding him off at the end."
The first three races at Ohsweken have been really competitive. What will it take for you to get your first win there?
"We've been steady up there. I think we've been in the top-10 all three times, but we haven't been a factor for the win. I think winning on Tuesday will help. If we can follow that up with another win, it will really keep us heading in the right direction. We are out here to win races and, any time you can stack a few wins together, it's a big plus. The competition is tough, so when things go your way, you have to capitalize on them. Right now, we're just trying to keep things going our way."
Donny Schatz, Driver of the No. 15 TSR/Armor All/Chevy/ParkerStore J&J:
The week in Canada began on Tuesday and it started well, but didn't end the way you hoped. How frustrating was the DNF at Autodrome Drummond?
"The guys worked really hard and we were fast all the way until the feature. Our qualifying program has really improved and, when you can make a charge like we did in the heat and dash, you feel really good about your chances. As soon as I pushed off for the feature, I could tell something was wrong. I was fast enough to lead the first few laps but never really had full power. The motor never ran to its capacity and finally shut off. It's tough because I know we had a car capable of winning the race and not finishing really hurts our chances in the big picture. The only thing we can do about it now is stay together as a team and keep plugging away."
The good news is you head to Ohsweken Speedway, where you've been really strong in the past. Is that one of the good things about Outlaw racing – the next race isn't that far away?
"Win or lose, you always have to forget what happened once you leave a particular track and start looking toward the next one. That's what we try to do. It helps when there is another race the next day, or not too long after. We've been pretty good at Ohsweken in the past and I guess we'd like to be just a little bit better. Running second three times there is pretty good. Our goal is add a win to our results there on Friday night. I know the Armor All guys (crew chief Rick Warner, crewmen Shane Bowers and Steve Swenson) will be ready to get back to the track and see if we can get our car as nice as we had it in Quebec on Tuesday."
About Bass Pro Shops
In less than three decades, Bass Pro Shops has grown from a small display in Springfield, Mo., into the nation's leading retailer of premium outdoor gear. Bass Pro Shops has established itself as a cutting-edge innovator in the highly competitive world of outdoor retailers. Now totaling 56 locations nationwide, and planning to add up to two more stores in 2011, Bass Pro Shops have become destination locations for over 100 million consumers each year with their unique combination of entertainment, outdoor education and conservation appreciation. Bass Pro Shops has won the prestigious "Trendsetter of the Year" award, as well as Chain Store Age's "Retailer of the Year" award and Sporting Goods Business' "Specialty Retailer of the Year" award. Bass Pro Shops and brand founder, Johnny Morris, also won "2008 Retail Innovator of the Year" from the National Retail Federation. The company also has been named the #1 Outdoor Retailer in America by Sporting Goods Business magazine. For more information regarding Bass Pro Shops, store locations and racing involvement, log on to www.basspro.com.
About Armor All/STP
The Armor All/STP Products Company is a subsidiary of The Clorox Company, headquartered in Oakland, Calif. Clorox is a leading manufacturer and marketer of consumer products with fiscal year 2008 revenues of $5.2 billion. With 7,600 employees worldwide, the company manufacturers products in two dozen countries and markets them in more than 100 countries. For more information about Clorox, visit www.TheCloroxCompany.com. For more information on Armor All, go to www.armorall.com or www.aa-ownercenter.com.
-www.TonyStewartRacing.com-