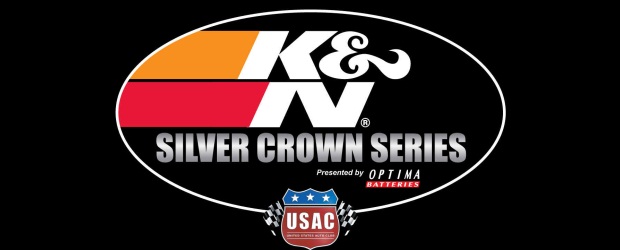 By Dick Jordan
The "Ted Horn 100" is next up for the USAC Silver Crown Championship Series, scheduled for Sunday night, September 5 at the DuQuoin (Ill.) State Fairgrounds. The 1946-47-48 AAA National Driving Champion (Horn) lost his life in an accident at DuQuoin in 1948 and has been memorialized with the 100-mile race at the Magic Mile nearly every year since.
Saturday's "Tony Bettenhausen 100" USAC Silver Crown Championship race at the Illinois State Fairgrounds was postponed due to extremely wet grounds and race track. Heavy rains overnight created conditions not conducive to racing at the one-mile dirt oval. Officials of Track Enterprises and USAC are working to secure a replacement date for the event later in the year. An announcement will be made regarding a new date when firm.
Bud Kaeding of Campbell, Calif. continues as the Silver Crown point leader in quest of a record fourth series title in five years.
USAC SILVER CROWN CHAMPIONSHIP SERIES POINT STANDINGS
1-Bud Kaeding-267, 2-Jerry Coons Jr.-225, 3-A.J. Fike-215, 4-Levi Jones-210, 5-Kody Swanson-200, 6-Shane Hmiel-197, 7-Tracy Hines-190, 8-Brian Tyler-185, 9-Bryan Clauson-168, 10-Bobby East-157.