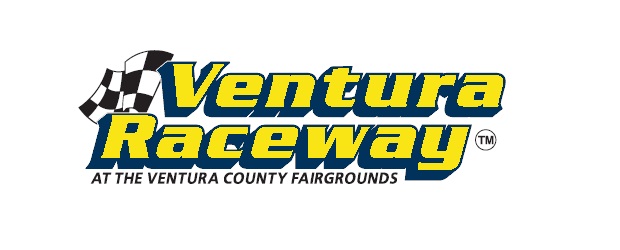 By Lance Jennings
VENTURA, CA – AUGUST 24, 2010… After a month break for the Ventura County Fair, the powerful VRA 360 Sprint Cars are back in action this Saturday night, August 28th, at Jim Naylor's Ventura Raceway. Also on the showcase will be the Senior Sprint Cars, Dwarf Cars, IMCA Modifieds, Junior Midgets, and Mini Dwarfs. The Front Gates will open at 3:00pm with Racing to start at 5:30pm at "The Best Little Dirt Track In America."
Ojai's Troy Rutherford leads the point standings over a talented roster of drivers. The pilot of the #11 Trench Shoring / L&H Consulting entry has four main event victories on the season and is looking for his first series title. To date, Troy has eleven heat race wins and fourteen top-10 finishes on the season. As this writing goes to press, Rutherford has a 285 point lead over 2007 Champion Greg Taylor.
Greg Taylor of Ventura scored his fourth feature win of the year on July 24th. Driving the #7 Taylor Trucking & Crane Service / Four Paws Pet Grooming machine, Taylor is second in the point chase with four heat race wins and fourteen top-10 finishes. Greg will be working to cut into Rutherford's point lead this Saturday night with a main event victory.
Sitting third in the point standings is Reseda's Kevin Kierce. Piloting the Fast Undercar / Direct Tire entry, Kierce won the season opener on March 13th. The 2-time defending series champion has five heat race wins and eleven top-10 finishes in the 2010 campaign. Look for the Kevin to start another championship run this Saturday night with a strong performance.
Josh Ford of Camarillo is fourth in the point chase. Driving the #73 King Racing Products / A&A Precision Machining car, Ford won the All Coast Construction Challenge opener on March 20th. The former USAC National Sprint Car Rookie of the Year has four heat race wins and twelve top-10 finishes on the year. Josh will be a factor in Saturday night's main event.
Camarillo's Brian Camarillo is fifth in the point standings. The pilot of the #22C Agromin / Waste Management car has seven heat race wins and nine top-10 finishes on the season. Camarillo has had some strong performances on the Ventura clay and will be looking for his first main event victory of 2010.
Among the other top contenders expected to be in action are Palmdale's Rick Hendrix, Steve Conrad of Quartz Hill, Camarillo's Brent Camarillo, Rialto's Don Gansen, Reseda's Justin Kierce, and many more.
The VRA Sprint Car Series would like to thank Fast Undercar, ITI Performance, Kaeding Performance, LRB Manufacturing, Lucas Oil, Snap On Tools, Steve Watt Enterprises, Sushi Fresh, and Twister-X for their support.
Ventura Raceway is located on the Ventura County Fairgrounds at 10 West Harbor Blvd. in Ventura. Adult tickets are $14, Senior, Military, and Student tickets (ID Required) are $11, while Children's tickets (12 and under) are FREE. For more event information, please visit www.venturaraceway.com.
——————————————————–
VRA SPRINT CAR POINT STANDINGS:
1. Troy Rutherford 3345; 2. Greg Taylor 3060; 3. Kevin Kierce 2910; 4. Josh Ford 2885; 5. Brian Camarillo 2550; 6. Rick Hendrix 2530; 7. Steve Conrad 2395; 8. Brent Camarillo 2255; 9. Don Gansen 2105; 10. Justin Kierce 1685; 11. Cody Kershaw 1565; 12. Dakota Kershaw 1485; 13. Brody Roa 1480; 14. Guy Woodward 1465; 15. Kenny Perkins 1425; 16. John Nock 1275; 17. Luis Espinoza 1175; 18. Marcus Niemela 1145; 19. Brandon Thomson 1100; 20. Scott Hansen 1010.