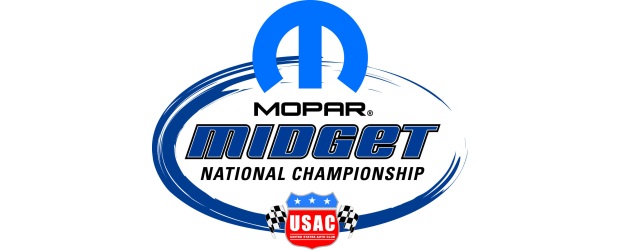 By Dick Jordan
Bryan Clauson of Noblesville, Ind. has regained the lead in the 2010 USAC National Drivers Championship following back-to-back victories in Saturday and Sunday's National Midget Auto Racing "Hall of Fame Classic."
Clauson trailed Levi Jones by one point entering the two races at Angell Park Speedway in Sun Prairie, Wis. but exited the two races with a 25-point cushion going into this weekend's races.
National Championship events this weekend include Saturday night's "Pepsi Firemen's Nationals" USAC Mopar National Midget race at Angell Park and Sunday night's "Ted Horn 100" USAC Silver Crown race at the DuQuoin (Ill.) State Fairgrounds.
Jerry Coons Jr.'s two runner-up finishes propelled him past Tracy Hines into third in the standings, 15 ahead of Hines in the latest tally.
2010 USAC NATIONAL DRIVERS CHAMPIONSHIP STANDINGS
1-Bryan Clauson-1,062, 2-Levi Jones-1,037, 3-Jerry Coons Jr.-990, 4-Tracy Hines-975, 5-Damion Gardner-962, 6-Dave Darland-931, 7-Shane Hmiel-860, 8-Chris Windom-845, 9-Bobby East-796, 10-Henry Clarke-795.