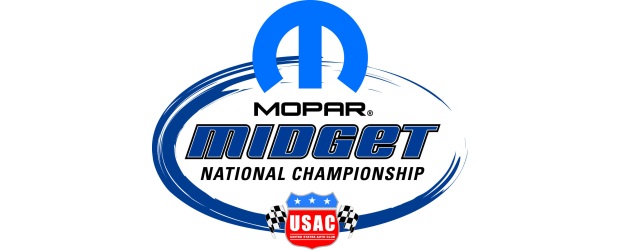 By Dick Jordan
The "Pepsi Firemen's Nationals" unfolds at Angell Park Speedway in Sun Prairie, Wis. this Saturday night and Bryan Clauson has been installed as the provisional favorite following his "sweep" of last weekend's "National Midget Auto Racing Hall of Fame" events at the third-mile dirt oval.
One of America's more traditional Midget races, Saturday's race dates back to 1982 when Bill Engelhart captured the inaugural. In the ensuing years many of the sport's top names have graced Angell Park's victory lane, with Kevin Olson and Kevin Doty posting an amazing five victories each.
Josh Wise won last year's race and former winners Jerry Coons Jr., Davey Ray and Tracy Hines are expected to compete for this year's championship honors.
USAC Mopar National Midget point leader Clauson claimed victory Saturday on the opening night of the National Midget Auto Racing "Hall of Fame Classic." He took the lead from Coons on a restart at lap 22 and led the final nine laps in his Parker Stone/Esslinger Spike to beat Coons, Dave Darland, Brad Kuhn and Ray. Driver Zach Daum was taken to a local hospital for a check-up after flipping on the 22nd lap of the feature.
Clauson capped off the perfect weekend Sunday night, winning the 30-lap finale and claiming the overall two-race title. His performance in the two feature events also earned him the event's "Hard Charger" award. Coons led the first 20 laps of Sunday's race before yielding to Clauson. Coons settled for second at the finish, followed by Kuhn, Ray and Hines. Dave Darland was Sunday's fastest qualifier and finished sixth.
USAC MOPAR NATIONAL MIDGET SERIES POINT STANDINGS
1-Bryan Clauson-1,093, 2-Brad Kuhn-1,032, 3-Tracy Hines-1,005, 4-Jerry Coons Jr.-970, 5-Darren Hagen-951, 6-Dave Darland-937, 7-Brad Sweet-860, 8-Henry Clarke-650, 9-Zach Daum-638, 10-Bobby East-635.