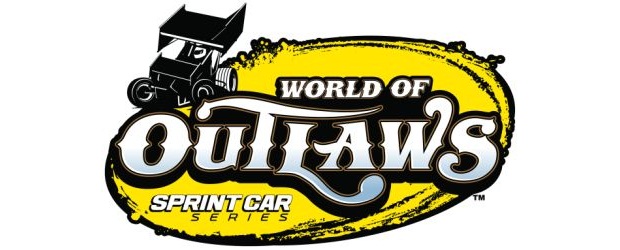 By Tony Veneziano
Alger, WA-September 2, 2010- Toni Lutar's truck, trailer and crew left White Rock, British Columbia, Canada at the end of January to make the 3,100 mile trek to Florida to open the season and for the first time in about nine months, were back at their home base this week, as the World of Outlaws continue the 2010 Gold Rush Tour with a stop at Skagit Speedway in Washington on Friday, September 3 and Saturday, September 4. For Lutar, it will be the closest race to home all season, as Skagit is just a mere 40 miles from his shop.
Lutar has competed a number of times at Skagit Speedway over the years and has won three races at the high-banked three-tenths-mile bullring, which is located in the very scenic Northwest corner of Washington.
"It will be nice to go over there and see a lot of people that I haven't seen for a while," said Lutar. "I'm looking forward to getting to race there. It will be our only chance to get over there and race this year so it will be a good weekend for us."
While he has visited many new tracks this season during his rookie year on the road with the World of Outlaws aboard the Northwest Used Auto Parts KPC, Lutar will get the chance to visit one he knows very well when he rolls through the pit gate at Skagit Speedway, as he has turned countless laps at the track over the years. He competed for the first time at the track in 1979, the same year the World of Outlaws first visited Skagit. He won his first race there in 2002 and also scored victories in 2004 and 2005. He has over 50 career Top-10 finishes at the high-banked bullring with nearly 40 of those being Top-Fives.
"It helps a whole bunch, that's for sure, because you know what to look for and expect there and have a good idea of what to do," noted the contender for the Kevin Gobrecht Rookie of the Year Award when asked about his experience at Skagit Speedway. "The surface has changed a lot over the years and they say it has changed again this year, so we'll have to wait until we get there to see what it looks like and we'll go from there."
Lutar, who began racing over 30 years ago, before taking a little time away from the sport, had always wanted to take to the road with the World of Outlaws full-time and the right opportunity presented itself this season. In addition to competing against the best sprint car drivers in the world night in and night out, Lutar has still found the time to operate his auto parts business back home in Canada.
"It's been fun for the most part and I am really enjoying it," he stated of his first full season on the road with the World of Outlaws. "The travel has been the biggest challenge. I have tried to get home as much as I can and I live on the West Coast (of Canada), so we have been flying across the country quite a bit."
The Canadian has visited many tracks this season that he had heard and read about for years, including making his first trip to the sprint car hot bed of Central Pennsylvania and the famed Williams Grove Speedway. He also got to race at three tracks in Canada in three difference Provinces as he made his debut at Autodrome Drummond in Quebec and Ohsweken Speedway in Ontario back in July, before competing at Castrol Raceway in Edmonton, Alberta last weekend.
"Racing all the time has been the best part," Lutar said with a smile when asked about what the best part of this season has been. "It's been a lot of fun. We've become pretty good friends with a lot of the guys out here and that has helped a lot as well and been a great thing. The fans have been great to us as well. I had a lot of fans out in Pennsylvania so it was great to finally go out there and meet them. The fans all over have been fantastic this year to us."
Lutar scored the best finish of his World of Outlaws career earlier this season at Tri-State Speedway in Oklahoma, coming home seventh. He has raced his way into the dash twice, first at The Dirt Track at Charlotte in May with the cameras from SPEED rolling and the following night in his debut at Tri-City Speedway in Pennsylvania. He is second in the standings for the Kevin Gobrecht Rookie of the Year Award and 15th overall in points.
"I want to get a few more Top-10's," he shared when asked what will make it a good end to the season. "If we can do that, I'll be happy and it will be a good start for next year. We have learned a lot this year that I think will help us down the road and we'll keep working at it. You learn every time you race against these guys as they are the best in the business."
On Friday, September 3 at Skagit Speedway, Adults tickets (ages 18-64) will be $35, with tickets for Seniors (ages 64-over), Juniors (ages 7-17) and Military $25, with tickets for children (6-under) $10. For more information and to purchase tickets call the track office at 360) 724-3567.
On Saturday, September 4 at Skagit Speedway, Adults tickets (ages 18-64) will be $35, with tickets for Seniors (ages 64-over), Juniors (ages 7-17) and Military $25, with tickets for children (6-under) $10. For more information and to purchase tickets call the track office at 360) 724-3567.
Saturday, September 4 is STP Hat Day at Skagit Speedway. The first 1,000 fans through the gate will receive a FREE hat, courtesy of STP. Gates will open at 5 p.m. Pacific on Saturday.
The World of Outlaws Sprint Car Series is brought to fans across the country by many important sponsors and partners, including: Armor All (Official Car Care Products), Chizmark & Larson Insurance , Goodyear Tires (Official Tire), SuperClean (Official Cleaner-Degreaser), VP Racing (Official Racing Fuel); in addition to contingency sponsors, Jake's Custom Golf Carts, KSE Race Products, Penske Shocks , R2C Performance, Racing Electronics, S&S Volvo; Engine Builder's Challenge participants Don Ott Racing Engines, Kistler Engines, Shaver Specialties and Speedway Engines; and Chassis Builder's Challenge participants J&J Auto Racing, Maxim Racing and XXX Race Company.