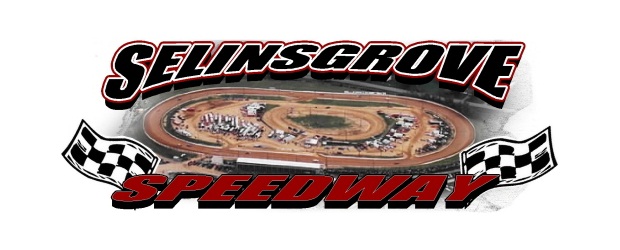 By Steve Inch
SELINSGROVE, Pa. – Phil Walter of McClure held off Pat Cannon of Etters for
his first win of the season at Selinsgrove Speedway Saturday night in a
last-lap shootout in the 25-lap 358 sprint car feature.
For Walter, at the wheel of the Summit Transport/Ritter Feeds No. 5, the
victory marked the eighth of his career at the track. He became the
division's 10th different winner this season.
Third-place starter Jessica Miller took the early lead in the sprint car
feature. Second-place starter Cody Keller trailed Miller for the first
three laps. The caution flag unfurled on the third lap when Larry
Kelleher's sprint car made a hard impact with the second turn wall.
On the ensuing restart, fifth-place starter Phil Walter horsepowered his
way into second and began to erase Miller's lead margin. Then, on a lap six
restart, Walter made the winning pass by Miller using the inside lane
entering turn one.
Sixth-place starter Kevin Nouse moved into second on the ninth lap but was
later passed for the runner up position by 12th-place starter Pat Cannon on
the 14th lap. A cat-and-mouse chase unfolded between Walter and Cannon in
lapped traffic, with Walter maintaining a healthy lead margin.
On the final lap, Davie Franek, while racing third, came to a stop with a
flat tire, setting up a one-lap shootout for the win between Walter and
Cannon. On the restart, Cannon put in a bid for the lead using the inside
lane in turns one and two to no avail. Walter maintained the lead around
the top of the race track and posted a mere .29 of a second margin of
victory over Cannon, Nouse, ninth-place starter Blane Heimbach, and
fourth-place starter Derek Locke.
SELINSGROVE SPEEDWAY SUMMARY – 11 September 2010
358 Sprint Cars – 24 Entries
25-Lap A-Main: 1) 5 Phil Walter 2) 3 Pat Cannon 3) 21T Kevin Nouse 4) 12
Blane Heimbach 5) 77 Derek Locke 6) 23M TJ Stutts 7) 56 Nate Snyder 8) 19
Colby Womer 9) 63 Mike Walter 10) 99B Nyle Berkes 11) 14 Matt Heimbach 12)
4R Davie Franek 13) 66 Ryan Kissinger 14) 99K Cody Keller 15) 9 Wes Irwin
16) 71C Charlie Anderson 17) 16H Matt Horst 18) 769 Steve Nederostek 19) 71
Jessica Anderson 20) 21 Shannon Mausteller 21) 76 Larry Kelleher 22) 38
Scott Wilson 23) 81 Bob Beidleman DNS 24) 74 Nick Harner DNS
Heat Winners: Phil Walter, Cody Keller, Bob Beidleman