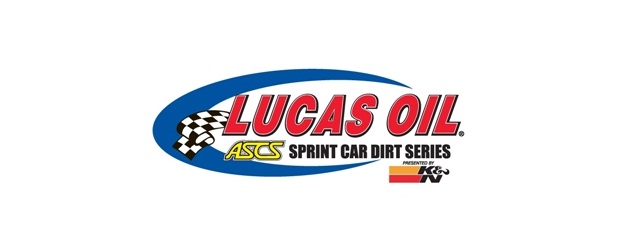 By Lonnie Wheatley
TULSA, Okla. (March 21, 2011) – If anyone is going to unseat Charles Davis, Jr., as the Sunoco Fuel ASCS Canyon Region champion, R.J. Johnson may just be in a prime position to take command of the top wingless Sprint Car rung in Arizona.
After opening the season with a win at USA Raceway on March 12, R.J. Johnson leads the Sunoco Fuel ASCS Canyon Region into this Saturday night's tilt atop the 3/8-mile Canyon Speedway Park clay oval in Peoria, AZ.
Canyon Speedway Park is a venue that has been kind to Johnson in recent times, as three of his six series wins last year took place at CSP. Johnson topped three of the last four ASCS Canyon events at CSP and the last two of the season in Peoria, with Chargin' Charles Davis, Jr., winning the other pair of events contested at the Phoenix-area oval.
While Johnson's ninth career ASCS Canyon Region triumph earlier this month put him out to the early lead just ahead of two-time series champ and all-time leading Canyon Region feature winner Jeremy Sherman, three-time winged ASCS Southwest champ Rick Ziehl of Las Cruces, Davis and Andrew Reinbold round out the current top five.
The balance of the current top ten in Sunoco Fuel ASCS Canyon points includes Brandon Lane, Matt Rossi, Thomas Ogle, Joshua Hodges and Justin Quinn.
Among those looking to bounce back from a rough opening night is Josh Pelkey. Fourth in last year's ASCS Canyon points, mechanical gremlins kept Pelkey out of the March 12 "A" Main at USA Raceway.
Saturday night's racing action is set to get under way at 7:30 p.m.
Peoria's Canyon Speedway Park is located 25 miles north of Phoenix on I-17 to Exit 223, then 6.3 miles west. For more information, contact the track at 602-258-7223.
The ASCS Canyon Region brings the best of wingless Sprint Car racing action to fans in Arizona with 18 scheduled nights of competition at Tucson's USA Raceway and Peoria's Canyon Speedway Park.
The 2011 season marks the 20th year of sanctioning Sprint Car racing for the American Sprint Car Series, with approximately 200 nights of competition at tracks throughout the nation and into Canada. Anchored by the Lucas Oil Sprint Car Series presented by K&N Filters, ASCS also consists of ten different Regions throughout the nation.
Additional information regarding the American Sprint Car Series is available at www.ascsracing.com.