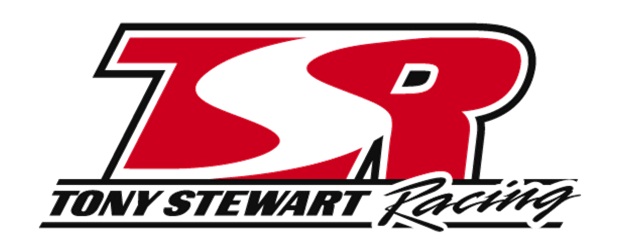 By Bill Klingbeil
INDIANAPOLIS (April 20, 2011) – The World of Outlaws (WoO) Sprint Series has fans all across the globe. But, as of late, Mother Nature hasn't been one of them. After last weekend's WoO doubleheader was washed out by rain, Tony Stewart Racing's (TSR) Donny Schatz and Steve Kinser are hopeful the sky is clear this Saturday night so they can return to action at the Salina (Okla.) Highbanks Speedway.
The grueling Outlaws schedule of 70 races already tests a team's mental toughness, but adding rainouts and make-up dates doesn't help. Kinser, driver of the TSR No. 11 Bass Pro Shops/J.D. Byrider/Chevrolet Maxim, has been through just about everything during his illustrious career. "The King of the Outlaws" started the season with three wins in the first four races to launch his campaign for a 21st WoO crown. Schatz, who drives the TSR No. 15 STP/Armor All/Chevrolet J&J, is celebrating his 15th season on the road with the Outlaws and is currently gaining momentum after a relatively slow start.
Even with a collective 24 Outlaw championships between them, both TSR drivers and the rest of the Outlaws will be on equal footing Saturday night as the traveling Sprint car heroes make their debut at the Salina Highbanks. The 3/8-mile, high-banked dirt oval is located in northeast Oklahoma and is set to host the series' 71st WoO A-Feature in the Sooner state.
Kinser has won 22 WoO A-Feature races in Oklahoma, scoring his first win in the state at Lawton Speedway in September 1979. He also has been victorious at State Fair Speedway in Oklahoma City, Tulsa Speedway and Outlaw Motor Speedway in Muskogee. Last April, he was hoping to add Tri-State Speedway in Pocola to that list. The Bloomington, Ind., native took the lead on lap 33 of the scheduled 35-lap race. The racing surface was extremely abrasive and forced nearly all 24 starters to replace right-rear tires. Kinser's right rear made it 34 laps before giving out, forcing him to relinquish the lead. His Bass Pro Shops crew replaced the tire and Kinser was able to race back to finish 10th.
Schatz made his first Oklahoma start in March 1995 at State Fair Speedway as a 17-year-old. The Fargo, N.D., resident won his only WoO feature in Oklahoma at the same facility in March 2003. The four-time WoO champion was running second at Tri-State last year when he lost his right-rear tire and ultimately finished sixth.
The TSR tandem always enjoys venturing to new dirt tracks. Kinser has 58 wins in inaugural WoO events, and both drivers would like to add Salina Highbanks to their respective win list. Kinser has WoO wins at 134 different tracks while Schatz has won at 51.
Through 11 nights of action in the 2011 WoO campaign, Kinser ranks second and Schatz fourth in the championship standings. Kinser, who trails Joey Saldana by four points, leads the series with four A-Feature triumphs and has 10 top-10s. Schatz has posted five podium finishes and seven consecutive top-seven runs heading into the weekend. He trails Saldana by 53 markers.
For Saturday's event at Salina Highbanks, the pit gates will open at 2 p.m. CDT and the grandstands open at 4 p.m. Hot laps are scheduled to begin at 6:30 p.m. For tickets and more information on the event, contact the track at (918) 434-7223, or visit www.slspromotions.com.
Race fans unable to attend this weekend's race can catch all of the action on DIRTVision.com. Fans can listen live as Johnny Gibson, "Voice of the Outlaws," calls the action as he does at all WoO Sprint Series events on the DIRTVision.com cybercast, as well as on the DIRT Radio Network. Go to www.DIRTVision.com for more information on all the site features, including updated results from each night of racing, as well as a chat room to interact with other race fans.
Steve Kinser, Driver of the No. 11 TSR/Bass Pro Shops/Chevrolet/J.D. Byrider Maxim:
This Saturday will be your first race at the Salina Highbanks. Do you have a particular routine when you go to a new track?
"I'd say we just try to do our normal program. (Crew chief) Scott (Gerkin) will talk with some people who may have been there before to get an idea of where we want to start. We know it's a high-banked track, so we'll try to put it in a category of places where we've been before and go from there. You never quite know until you get there and see it for yourself. Dirt is different everywhere you go, but it's the same for everyone. It's a new challenge and we enjoy that part of it."
Steve Kinser, Driver of the No. 11 TSR/Bass Pro Shops/Chevrolet/J.D. Byrider Maxim (continued):
How hard is it to keep your competitive edge when you have so much time between races?
"I'm not a very patient guy, so the weekend can't get here soon enough. I don't feel like we were as good as we needed to be in California and the Bass Pro Shops crew (Scott Gerkin, Gary DuBois, and Mikey Kuemper) put a lot of work in here at the shop the past couple of weeks. I said before the season began that some of the most important work done all year happens in the shop. We were looking forward to racing last weekend, but that didn't happen, so now it's all about this weekend. I'm excited for the schedule to pick up. Next week, we'll come back and race at Haubstadt, where we've been really good, then it's off to Eldora (May 6-7) and Williams Grove (May 13-14). Those are the places we really need to get some momentum going at."
Donny Schatz, Driver of the No. 15 TSR/Armor All/Chevy/ParkerStore J&J:
You are in the midst of what will be three weeks between races. How hard is it to go that long between events?
"There are plenty of things to distract you, but racing is always on your mind. Whether it's watching the river levels around my house or seeing the snow on the racetrack, you still realize it's not the middle of summer just yet. We want to race as much as we can, and it seems like it's been forever since we finished our last race in Calistoga. The weekend off between California and last weekend was part of the original schedule, but the rain last weekend certainly wasn't. I was really looking forward to racing at Paducah and Pevely. I spent some time with my team last week doing a project for STP, and I know they were all looking forward to getting back to the track. That's how it goes, I guess. The hard part is not to out-think yourself between races. That's why racing is important. You get immediate feedback on what you're doing and the opportunity to get better right away. We know we've got one night this week and one night next week and then our schedule picks up for most of the summer. I know that we're all looking forward to that."
This weekend's stop in Salina, Okla., marks the second consecutive season that you'll compete in the Sooner state. The region has some really good Sprint car fans. How important is it for the Outlaws to continue racing in that region?
"When Ted Johnson started the World of Outlaws, it began with a race near Dallas, Texas, and I'm sure there were a lot of fans from Oklahoma down there. He dreamed of the day when every place the Outlaws went would be packed with great fans. I'm sure he's looking down and enjoying the fact that we still have so many fans coming out to see us race. I know early in my career we spent a lot of spring weekends racing in that part of the country and it was nice to go back last year. The race itself got a little out of control, but the place was packed with fans. I'd like to see all of them come to Salina this year and watch our show. We try to give the fans the best show we can. I don't think any of the Outlaws have made many laps around that track, so it'll be fun for us to figure out the fastest way around it. It's important for us to continue to grow our fan base and giving them a great show would help. We're hungry for a win and it's been a long time since March 2003, the last time I won a feature in Oklahoma."
About Armored AutoGroup
Armored AutoGroup Inc., headquartered in Danbury, CT, is primarily comprised of the Armor All® and STP® brands. Armor All's® current product line of protectants, wipes, tire and wheel care products, glass cleaners, leather care products and washes is designed to clean, shine and protect interior and exterior automobile surfaces. STP's® offering of oil and fuel additives, functional fluids and automotive appearance products has a broad customer base ranging from professional racers to car enthusiasts and ''Do-it-Yourselfers''. The company has a diversified geographic footprint with direct operations in the United States, Canada, Australia and the U.K. and distributor relationships in approximately 50 countries. For more information, please visit www.armorall.com and www.stp.com.
About Bass Pro Shops Group
Bass Pro Shops – 56 retail stores in 26 states and Canada visited by over 109 million people annually, international catalog and internet retailing, American Rod & Gun wholesale division selling to over 7,000 independently owned retail stores worldwide, Outdoor World Incentives also selling Bass Pro Shops gift cards through over 132,000 retail outlets across America and a restaurant division with 26 locations. For more information regarding Bass Pro Shops store locations, products or special events, please visit www.basspro.com. To request a free catalog call 1-800-BASS PRO.
Tracker Marine Group – Manufactures and sells Tracker, Nitro, SunTracker, Tahoe, Grizzly and Mako boats through Bass Pro Shops retail stores and over 400 dealers worldwide.
Visit www.trackerboats.com
Resort Group – Big Cedar Lodge and other resort properties including restaurants and golf course. Visit www.bigcedar.com for more information.
-www.TonyStewartRacing.com-