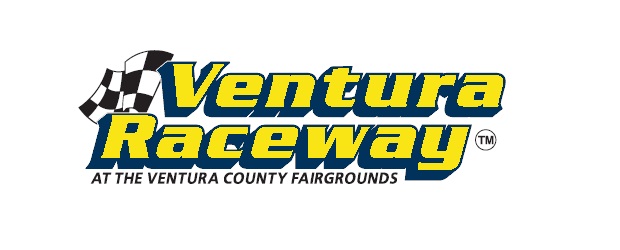 From Dick Jordan, Cliff Morgan and Lance Jennings
Ventura, CA —
Brody Roa came back to Ventura Raceway after a few weeks off and made it a special night as he took his first ever VRA Sprint Car Main Event over a field of 20 top contenders. Brody opened the 2011 season with some less than hoped for finishes and took some time off. Saturday night he proved that the 2010 title of VRA Rookie of the Year was well earned with a 14th to first run in the feature after finishing second in the Semi Main to earn the feature starting spot. The race started off with Troy Rutherford jumping out front and leading the first nine laps. He and Greg Taylor battled until on lap 9 a turn four incident put Rutherford out of the event. Taylor then grabbed the lead and led until lap 22 when engine problems forced him into the infield. Derek Buckley then led one lap until passed by the charging Brody Roa who took the lead on lap 24 and led to the finish. Roa's final challenge came from Cory Kruseman who made a move to pas Roa on lap 29 only to spin to the edge of turn one as the field went on to the checkered flag. Following Roas across the finish line were Derek Buckley with another fine finish, Steve Conrad, Brandon Thomson and visiting USAC 360 front runner Richard Vanderweerd, who came from 13th to his fifth place finish after winning the Semi Main. There were three heat races run for the 23 cars signed into the pits for this Easter Eve event. Heat one went to Brian Camarillo, heat two went to Cory Kruseman and heat three went to Cody Kershaw. Rutherford who had won four of the first five VRA events in 2010 finished 16th but retains a 85 point lead over Steve Conrad and a 105 point lead over Greg Taylor in the season long point race.
Cory Kruseman came back with a vengeance from his VRA Midget win on March 19th to take the 30 lap VRA Midget race over a stellar field of 22 VRA Midgets. His second win of the season in this new series was a hard fought win over a field that saw 19 of the 22 starters finish on the lead lap. Starting 6th on the grid, Kruseman made a gigantic move to take the lead on lap two of the event from lap one leader Randi Pankratz. He then went on to lead the remainder of the event holding off a late race Banzi move on the top of the raceway by Brian Camarillo. while most racers were running the lower groves, Camarillo took the high line and passed several cars to take second place. Following Kruseman and Camarillo to the line were Josh Ford, Robby Josett who had started 16th and Josh Lakatos. Kruseman's keeps him out front in the season point race. Three heat races were competed Saturday night with wins going to Cory Kruseman in heat one, Brian Camarillo in heat two and Josh Ford in heat three. This fine new series will resume next Saturday night April 30.
The Ford Focus Midgets were also on hand Saturday night to run a program that included a make up feature from the rained out race on March 19th. That race went to Wally Pankratz with Tyler Dolacki, Jared Blondel, Daniel Williams and Robert Dolacki following him to the checkered flag. the regularly scheduled feature went to Nick Carlson with Jared Blondel, Wally Pankratz, Robert Dolacki and Casey Martinez following him to the finish. Two heat races were run with wins going to Pankratz and Robert Dolacki.
IMCA Modifieds were signed into the pits with 14 cars Saturday night. Two heat races were run with wins going to Austin Rodarte and Jack Parker. The 20 lap feature was a rough and tumble affair that saw several incidents in the first 10 laps. Jack Parker jumped out front on lap one only to be passed by Aaron Rodarte who went on to take the win over Brad Prows, Parker, Rob Green and Gary Curtis. Aaron Rodarte's win moved him into second place, 8 points behind Brad Prows in the point race.
VRA Junior Focus saw 7 cars signed into the pits with the heat race win going to Katlynn Leer. The 20 lap feature was a powerful run by Cole Custer who also took the win here on March 19. Following Custer across the finish line were Parker Colston, early race leader Christine Breckenridge who led lap1-17, Katlynn Leer and Austin Blair.
The final group racing with us on Saturday night was our VRA Go Kart division. Three heat races were run with wins going to Kenny Byers Jr in heat one, Rich Renken in heat two and Scott Bohle in heat three. Heat one saw a wild accident that saw Ken Ito flip in turn three. the 20 lap main event saw Rich Renken take the lead on lap five and go on to take his second win of the season. Finishing second through fifth were Kenny Byers Jr., Jared Byrd, Jamse Locy and Scott Bohle. Renken's win puts him 30 points out front in the point race over Locy after three races.
VRA SPRINT CAR RACE RESULTS:
Ventura Raceway – Ventura, California
April 23, 2011
ENTRIES: ( Car / Driver Name / Points)
3M Jake McVey 20; 4 Chris Gansen 130; 7 Greg Taylor 145; 11 Troy Rutherford 130; 13 Richard VanderWeerd 185; 14 Tom Hendricks 10; 18T Clark Templeman III 170; 21K Cory Kruseman 160; 22 Brian Camarillo 130; 24 Guy Woodward 10; 26 Cody Kershaw 135; 28 Dakota Kershaw 115; 51 Brent Camarillo 110; 55s Kyle Smith 130; 56 Steve Conrad 220; 57 Steve Hix 140; 65 Austin DeBlauw 160; 67K Taylor Price 10; 71K Don Gansen 160; 73 Josh Ford 140; 76 Derek Buckley 235; 83 John Nock 145; 91R Brody Roa 225; 92 Brandon Thomson 200.
HEAT RACE 1: (10 laps)
1. Brian Camarillo, 2. Greg Taylor, 3. Brent Camarillo, 4. Brandon Thomson, 5. Richard VanderWeerd, 6. John Nock, 7. Tom Hendricks, 8. Brody Roa.
HEAT RACE 2: (10 laps)
1. Cory Kruseman, 2. Steve Conrad, 3. Dakota Kershaw, 4. Steve Hix, 5. Jake McVey, 6. Clark Templeman III, 7. Guy Woodward, 8. Josh Ford.
HEAT RACE 3: (10 laps)
1. Cody Kershaw, 2. Derek Buckley, 3. Troy Rutherford, 4. Chris Gansen, 5. Austin DeBlauw, 6. Don Gansen, 7. Taylor Price, 8. Kyle Smith.
SEMI-MAIN: (12 laps)
1. Richard VanderWeerd, 2. Brody Roa, 3. Don Gansen, 4. Josh Ford, 5. Clark Templeman III, 6. John Nock, 7. Kyle Smith, 8. Austin DeBlauw, 9. Guy Woodward, 10. Jake McVey, 11. Tom Hendricks, 12. Taylor Price.
FEATURE: (30 laps – With Starting Positions)
1. Brody Roa (14th), 2. Derek Buckley (4th), 3. Steve Conrad (3rd), 4. Brandon Thomson (10th), 5. Richard VanderWeerd (13th), 6. Clark Templeman III (17th), 7. Don Gansen (15th), 8. Austin DeBlauw (20th), 9. Josh Ford (16th), 10. John Nock (18th), 11. Kyle Smith (19th), 12. Cory Kruseman (8th), 13. Steve Hix (11th), 14. Greg Taylor (5th), 15. Chris Gansen (12th), 16. Troy Rutherford (2nd), 17. Cody Kershaw (6th), 18. Brian Camarillo (7th), 19. Dakota Kershaw (1st), 21. Brent Camarillo (9th).
———————————————
FEATURE LAP LEADERS: Laps 1-9 Troy Rutherford, Laps 10-22 Greg Taylor, Lap 23 Derek Buckley, Laps 24-30 Brody Roa.
HARD CHARGER: Brody Roa (14th to 1st)
VRA SPRINT CAR POINT STANDINGS:
1. Troy Rutherford 1265; 2. Steve Conrad 1180; 3. Greg Taylor 1160; 4. Josh Ford 1035; 5. Don Gansen 985; 6. Brandon Thomson 965; 7. Derek Buckley 940; 8. Cory Kruseman 885; 9. Brent Camarillo 875; 10. Brian Camarillo 790; 11. Dakota Kershaw 700; 12. Kyle Smith 675; 13. Clark Templeman III 650; 14. John Nock 630; 15. Brody Roa 625; 16. Marcus Niemela 610; 17. Justin Kierce 605; 18. Austin DeBlauw 545; 19. Guy Woodward 480; 20. Jimmy Crawford 460.
NEXT VRA SPRINT CAR RACE:
May 7 – Ventura Raceway – Ventura, California
USAC WESTERN DIRT FORD FOCUS RACE RESULTS: April 23, 2011 – Ventura, California – Ventura Raceway
COMPLETION OF MARCH 19 EVENT:
FEATURE: (20 laps) 1. Wally Pankratz (#8 Pankratz), 2. Tyler Dolacki (#18 Dolacki), 3. Jarid Blondel (#98 Blondel), 4. .Daniel Williams (#25 Henry), 5. Robert Dolacki (#17 Dolacki), 6. Collin Henry (#12c Williams), 7. Casey Martinez (#94 Martinez), 8. Kyle Edwards (#39 Edwards). NT
FEATURE LAP LEADERS: Laps 1-20 Pankratz.
NEW WESTERN FORD FOCUS POINTS: 1-Blondel-232; 2-Jessica Clark-227; 3-Brandon White-227; 4-Paul Graham-207; 5-Ricky Bowers-169; 6-Alex Jacobsen-160; 7-Ross Rankine-137; 8-W.Pankratz-112; 9-Jake Swanson-111; 10-D.Williams-109.
NEW WESTERN DIRT FORD FOCUS POINTS: 1-Blondel-120; 2-W.Pankratz-112; 3-D.Williams-109; 4-T.Dolacki-107; 5-R.Dolacki-103; 6-Edwards-94; 7-Jet Davison-68; 8-Randi Pankratz-63; 9-Henry-50; 10-Martinez-45.
NEXT WESTERN FORD FOCUS RACE: May 7 – Salt Lake City, UT – Rocky Mountain Raceways