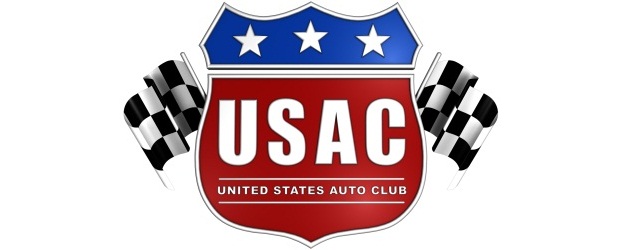 By Dick Jordan
USAC National Drivers Champion Bryan Clauson, who will make his Indy Lights debut May 27 in the "Freedom 100" at the Indianapolis Motor Speedway, will join INDYCAR CEO Randy Bernard and driver Simona DeSilvestro as guests on Tuesday's debut of "IndyCar Open Wheel Weekly." The new VERSUS show, to be hosted by Kevin Lee with broadcasters Robin Miller and Lindy Thackston, airs at 4 pm Eastern with a re-air at 11 pm Pacific time.
The hour-long format will afford in-depth coverage of IndyCar open wheel racing activities each week. USAC, its racing events and participants, are scheduled to be featured weekly on the new show which will air during the next 30 weeks. Included will be weekly updates, highlights and driver interviews covering USAC's Traxxas Silver Crown, AMSOIL National Sprint Car and Mopar National Midget series, plus USAC's Mopar .25 Midget series.
"We are excited to be working with IndyCar to bring USAC racing to a prime-time, large-scale network. We look forward to the expanded coverage for our National racing series and our teams and sponsors competing," says USAC President/CEO Kevin Miller.
Clauson is slated to compete in all of the oval-track races on the 2011 Indy Lights calendar. Already this season he has bolted back to the top of USAC's National Drivers Championship standings.
"I think we'll have an opportunity to explore some things we don't have the time to do on a race broadcast, and maybe get something out of the drivers that you can't get when we interview them 15 minutes before the race starts," said Lee, who will be joined by VERSUS pit reporter Lindy Thackston and commentator Robin Miller on the set in the Pagoda at the Indianapolis Motor Speedway.
"It's not a radio show, but I think it will be a little more casual like a radio show where the three of us talk and debate — and maybe say some things you wouldn't otherwise say on a formatted pre-race show. We want some more opinions, and certainly with Robin we're going to have some opinions. I think Lindy and I will have some opinions as well."
The three will welcome guests via phone and in person and entertain viewer tweets (@INDYCAR) that will be incorporated in the telecast.
"This isn't live to tape, it's live at 4 pm Eastern," said Lee, an IMS Radio Network pit reporter since 2004. "Screw-ups will be included so that adds a different element, but I also think that brings a positive, too, with the fan interaction. I don't know if we'll have questions before the show."