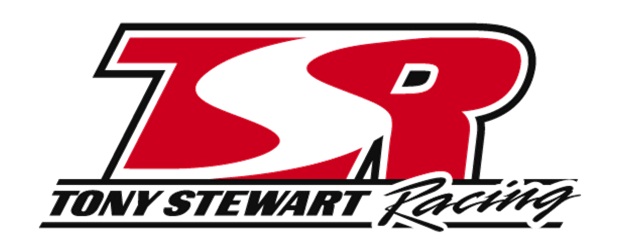 By Bill Klingbeil
INDIANAPOLIS (May 4, 2011) – In all sports, there are venues that bring out the best in every competitor. Whether it's Lambeau Field, Yankee Stadium, or the Indianapolis Motor Speedway, electricity is always in the air for both the fans and the participants. In the World of Outlaws (WoO) Sprint Series, a couple of tracks possess that majestic feeling, and one of them is Tony Stewart's Eldora Speedway. The half-mile dirt oval located in Rossburg, Ohio, annually stages some of the best dirt-track races of the season. Tony Stewart Racing's (TSR) Steve Kinser will pilot the TSR No. 11 Bass Pro Shops/J.D. Byrider/ Chevrolet Maxim, while his TSR teammate Donny Schatz will drive the TSR No. 15 STP/Armor All/Chevrolet J&J in Friday and Saturday night's Outlaw Thunder Weekend presented by Goodyear, the first of three WoO stops at the legendary track in 2011.
With a combined 24 championships and more than 40 Eldora victories, Kinser and Schatz are well aware of the Eldora factor in the season-long battle for the WoO crown. In 22 of the 33 Outlaw seasons and eight of the last 10, the WoO champion has been victorious at Eldora at least once during that title season.
Kinser was hoping his Kings Royal triumph last July would have been the boost he needed to claim title number 21. Two of last year's title contestants, including eventual champion Jason Meyers, crashed out of the event but were not penalized in the championship standings. The Kings Royal only awards 75 points to all drivers who compete because of its unique qualifying format.
This year will be the 34th consecutive season Kinser has competed with the Outlaws at the historic track. The track was the site of his first career WoO A-Feature victory in May 1978. He's won 564 other WoO A-Features since then, with 41 coming at Eldora. The Bloomington, Ind., racer has made 145 WoO starts at the half-mile track and has finished inside the top-five in 100 races. In 12 of his 20 championship seasons, Kinser has been victorious at least once at Eldora, including the 1980 season, when he won a career-best five WoO A-Features there.
Four-time WoO champion Schatz won races at Eldora in three of his four WoO championship campaigns. His first WoO A-Feature win came in July 2007, when he earned his first Kings Royal crown. In May 2008 and 2009, Schatz drove the TSR No. 15 machine to victory lane at Eldora. Ironically, each time he not only chased down the current point leader (Meyers in 2008 and Kinser in 2009) to win the race, but he also overtook them for the lead in the point standings with the win.
His most recent win at Eldora came in July 2009, when he won his second Kings Royal. Last year, his championship aspirations took a major hit during the May event when he blew a left-rear tire while running second late in the race. He bounced back in July with second- and fourth-place finishes during the Kings Royal weekend. He has 76 career WoO starts at the track and will be looking for his sixth career WoO A-Feature there this weekend.
Kinser and Schatz each scored podium finishes on Tuesday night at the Salina (Okla.) Highbanks Speedway. Schatz raced from the 18th starting position to finish second in the 30-lap race, while Kinser came home in third. The results allowed Kinser, who leads the series with four victories in 2011, to close in on current WoO point leader Joey Saldana. Through 13 of 67 scheduled races, Kinser ranks second, nine points out of first, and Schatz is third in the standings, 66 markers back.
For both events this weekend at Eldora Speedway, the pit gates will open at 2 p.m. EDT and the grandstands open at 3 p.m. Hot laps are scheduled to begin at 6 p.m. On Saturday, a special pre-race pit party will be held from 4-5 p.m. in the infield. Fans with a general admission ticket will be allowed to cross the track at the flagstand and walk around the infield pit area to meet their favorite drivers. For tickets and more information on the event, contact Eldora Speedway by calling (937) 338-3815, or visit www.eldoraspeedway.com.
Race fans unable to attend this weekend's races can catch all of the action on DIRTVision.com. Fans can listen live as Johnny Gibson, "Voice of the Outlaws," calls the action as he does at all WoO Sprint Series events on the DIRTVision.com cybercast, as well as on the DIRT Radio Network. Go to www.DIRTVision.com for more information on all the site features, including updated results from each night of racing, as well as a chat room to interact with other race fans.
Steve Kinser, Driver of the No. 11 TSR/Bass Pro Shops/J.D. Byrider/Chevrolet Maxim:
After several rainouts the past few weeks, you've been able to race twice in the last five days. Does it feel good to be back in the car?
"It does. We just want to race as much as we can. The TSR crew (crew chief Scott Gerkin and crewmen Gary DuBois and Mikey Kuemper) spent a lot of time in the shop the last few weeks, and I know all of us were happy to be racing. We got things off on the wrong foot on Saturday (at Tri-State Speedway in Haubstadt, Ind.), but we were able to keep our nose clean and get a top-six out it. Last night at Salina, I really feel like I let one get way. Lucas (Wolfe) was setting a really good pace and we just kind of stayed with him and Daryn (Pittman) for most of the race. He blew a tire and kind of gave us another chance, but (Craig) Dollansky got both of Daryn and I there on the restart. I'm disappointed we didn't win, but we were fast all night long. We were able to make a good lap in qualifying and win our heat. Every night we race, we should just keep getting better."
You mentioned earlier in the year that you were working toward getting your program to perform at a high level heading into Eldora. It's been a really good track for you over the years and, last year, you won your seventh Kings Royal. How would you gauge your excitement level coming into the weekend?
"It'd say we're pretty excited. We know what to expect when we get there and, hopefully, we can have a repeat of last year. Those Kings Royal races are really tough to make, let alone win. We've had a lot of good nights at Eldora and we could sure use two more this weekend. This really is our only chance to work on things so that we are ready to go in July when we come back for the Kings Royal. Being good on the big tracks like Eldora, Williams Grove and Knoxville will go a long way in the pursuit of a championship."
Donny Schatz, Driver of the No. 15 TSR/STP/Armor All/Chevrolet J&J:
Tuesday night marked the second time in 2011 that you raced to a runner-up finish from deep in the field. Earlier in the year, you raced from 17th to second and, last night at Salina, you worked your way from 18th to second. Do those types of runs build confidence for you and your STP team?
"Yeah, it would have been nice to get a win last night. My guys (crew chief Rick Warner, crewmen Steve Swenson and Bob Curtis) gave me a great car. We've had some problems qualifying, so that puts you behind from the start. We tried a few things differently in the main event and they worked well. This team continues to look for ways to get me faster. We're getting closer to that first win of the season, and with runs like we had last night, everyone on this STP team will keep digging harder to get us back on top."
Eldora Speedway wasn't one of your favorite places early in your career. The last five years you have been very competitive at the track. What's been the biggest difference?
"I didn't know as much then as I do now, I guess. We were always pretty good on the bigger tracks, like Knoxville (Raceway) and Williams Grove (Speedway), but we were either really good or really bad at Eldora. I'd say, about five years ago, we found a combination that worked well at Eldora and we stayed with it. The track has changed slightly over the years and that's probably helped, also. You have to be fast, but you also have to be able to race on multiple parts of the track. We've been able to do that and it shows in our results. I'm excited to get there this weekend. We've won some races the past few years, there, in May, and it really helped us build some good momentum heading into the summer months. It'd be nice to do that again this year."
About Armored AutoGroup
Armored AutoGroup Inc., headquartered in Danbury, CT, is primarily comprised of the Armor All® and STP® brands. Armor All's® current product line of protectants, wipes, tire and wheel care products, glass cleaners, leather care products and washes is designed to clean, shine and protect interior and exterior automobile surfaces. STP's® offering of oil and fuel additives, functional fluids and automotive appearance products has a broad customer base ranging from professional racers to car enthusiasts and ''Do-it-Yourselfers''. The company has a diversified geographic footprint with direct operations in the United States, Canada, Australia and the U.K. and distributor relationships in approximately 50 countries. For more information, please visit www.armorall.com and www.stp.com.
About Bass Pro Shops Group
Bass Pro Shops -56 retail stores in 26 states and Canada visited by over 109 million people annually, international catalog and internet retailing, American Rod & Gun wholesale division selling to over 7,000 independently owned retail stores worldwide, Outdoor World Incentives also selling Bass Pro Shops gift cards through over 132,000 retail outlets across America and a restaurant division with 26 locations. For more information regarding Bass Pro Shops store locations, products or special events, please visit www.basspro.com. To request a free catalog call 1-800-BASS PRO.
Tracker Marine Group – Manufactures and sells Tracker, Nitro, SunTracker, Tahoe, Grizzly and Mako boats through Bass Pro Shops retail stores and over 400 dealers worldwide.
Visit www.trackerboats.com
Resort Group – Big Cedar Lodge and other resort properties including restaurants and golf course. Visit www.bigcedar.com for more information.
-www.TonyStewartRacing.com-