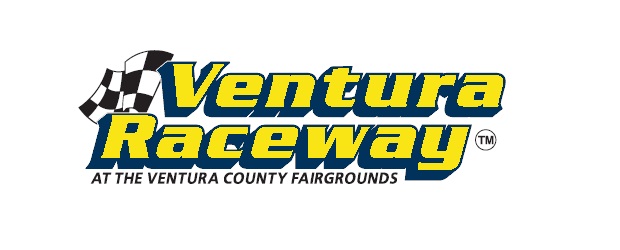 By Lance Jennings
VENTURA, CA – MAY 12, 2011… The 360 Sprint Cars of the Ventura Racing Association are back in action this Saturday, May 14th, at Jim Naylor's Ventura Raceway. Joining the action packed card are the VRA Midgets, Focus Midgets, Junior Focus Midgets, Sport Compacts, and Go Karts. The front gates will open at 3:00pm with racing at "The Best Little Dirt Track In America" to begin at 5:30pm.
After earning "Hard Charger / Best Passing Job" honors with a third place run after starting tenth, Quartz Hill's Steve Conrad leads the point standings. Piloting the #56 Roy Miller Freightlines / SC Grafix special, Conrad has one main event victory, has one heat race win, two hard charger awards, six top-10 finishes, and led eighteen main event laps. The veteran driver would like to extend his ten point advantage with a win on Saturday.
Ventura's Greg Taylor is second in the point chase. The pilot of the #7 Westco International Consulting Inc. / Taylor Trucking & Crane Service entry won his fourth heat race of the year and rebounded to claim fourth in the main event. To date, The former track champion has five top-10 finishes, and has led sixty-two feature laps. Taylor will be one of the favorites this Saturday night.
Don Gansen of Rialto climbed up to third in points after scoring his first win of the season. Driving the #71K Sander Engineering / Lucas Oil machine, the California Lightning Sprint graduate led all thirty laps to become the fourth different winner of the 2011 campaign. To date, Gansen has one heat race victory and four top-10 finishes on the year. This Saturday, Don will be looking for a repeat win at Ventura Raceway.
Sitting fourth in the point chase is Josh Ford of Camarillo. Piloting the #73 King Racing Products / A&A Precision Machining entry, Ford was won the night's third heat race and finished seventh in the main event. Last year's All Coast 360 Challenge Champion has two heat race victories, one hard charger award, and six top-10 finishes in 2011. Josh will have his sights set on the Ventura main event victory.
Camarillo's Brent Camarillo is fifth in the standings. Driving the #51 Agromin Soil / Waste Management car, the young driver claimed fifth in last week's action. To date, the Camarillo has one hard charger award and three top-10 finishes on the season. Brent will be looking to break through with a feature win on Saturday.
Among the other top contenders expected to be in action are Ojai's Derek Buckley, Camarillo's Brian Camarillo, Brandon Thomson of Norwalk, Ventura's Cory Kruseman, Buena Park's Brody Roa, Marcus Niemela of Santa Barbara, Newbury Park's Jimmy Crawford, and many more.
Ventura Raceway is located on the Ventura County Fairgrounds at 10 West Harbor Blvd. in Ventura, California. Adult tickets are $14, Senior, Military, and Student tickets (ID Required) are $11. During the month of May, fans 18 and under (with proper ID) are admitted for FREE. In addition, parking for this Saturday's event is $2. For more event information, please visit www.venturaraceway.com or call (805) 985-5433.
To catch all of the action of the VRA Sprint Car Series and Ventura Raceway, Mike Truex's Loudpedal Productions has DVD videos available for purchase. For more information, call (805) 407-7229 or visit www.loudpedalvideo.com. In addition, Ventura Raceway offers a live feed of every event at www.venturaraceway.com/live.html. The live feed is scheduled to begin at 5:00pm PST.
——————————————————–
VRA SPRINT CAR POINT STANDINGS:
1. Steve Conrad 1435; 2. Greg Taylor 1425; 3. Don Gansen 1280; 4. Josh Ford 1255; 5. Brent Camarillo 1105; 6. Derek Buckley 1100; 7. Brian Camarillo 1060; 8. Brandon Thomson 995; 9. Cory Kruseman 910; 10. John Nock 835; 11. Kyle Smith 805; –. Marcus Niemela 805; 13. Clark Templeman III 800; 14. Brody Roa 795; 15. Dakota Kershaw 730; 16. Austin DeBlauw 680; 17. Jimmy Crawford 660; 18. Justin Kierce 635; 19. Guy Woodward 615; 20. Tom Harper 540.
NEXT VRA SPRINT CAR RACE:
May 14th – Ventura Raceway – Ventura, California