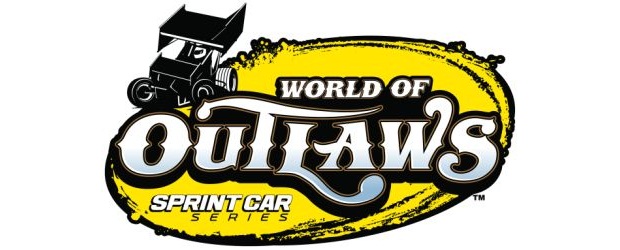 By Kyle Luetters
CONCORD, N.C. – May 11, 2011 – Severe spring-time weather conditions, including major flooding in some locations, have had a major impact on the World of Outlaws Sprint Car Series this season.
Still, the Outlaws are gearing up to take on the Pennsylvania Posse on Friday and Saturday at Williams Grove Speedway in Mechanicsburg, Pa.
However, the event scheduled for May 30 at Delta Bowl Speedway in Tunica, Miss., will not be run. In addition, earlier events rained out at Giant Chevrolet Kings Speedway in Hanford, Calif.; Paducah (Ky.) International Raceway; and Eldora Speedway in Rossburg, Ohio, will not be made up. Track and series officials are still working to reschedule the rained out event from April 16 at I-55 Raceway in Pevely, Mo.
"The weather this spring has been rough on many families and businesses throughout the country," said World Racing Group President Tom Deery. "We've seen tracks completely under water, we've seen parking lots and pit areas so wet you couldn't drive a car through them much less a truck, and in one case storms forced a track to shut down completely for the year. It's certainly unfortunate but we're looking ahead to the exciting summer events and the intensity of championship races in the fall that will conclude with the World Finals in Charlotte."
In some cases, promoters and track operators are nearly helpless to combat rising flood waters around their facilities, or protect their speedways from major storms.
"Obviously we are disappointed that we are unable to get the race in on the scheduled date," said Delta Bowl Speedway promoter Calvin Schrader. "We are working closely with the World of Outlaws officials to schedule a date to have them come back for our wonderful fans to enjoy."
For the latest news and information, including schedule updates, click www.WorldofOutlaws.com. Fans can also get immediate updates via Twitter at twitter.com/worldofoutlaws. Also, join on Facebook at http://www.facebook.com/WorldRacing.
The World of Outlaws Sprint Car Series is brought to fans across the country by many important sponsors and partners, including: Armor All (Official Car Care Products), STP (Official Fuel Treatment), Goodyear Tires (Official Tire), Chizmark & Larson Insurance , Factory Motor Parts, VP Racing (Official Racing Fuel), Vicci (Official Apparel); in addition to contingency sponsors, Jake's Custom Golf Carts, RacingJunk.com KSE Race Products, Racing Electronics, S&S Volvo; Engine Builder's Challenge participants Don Ott Racing Engines, Kistler Engines, Shaver Specialties and Speedway Engines; and Chassis Builder's Challenge participants J&J Auto Racing, Maxim Racing and XXX Race Company.