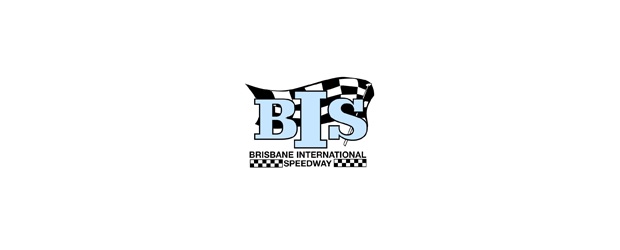 From JAK
Brisbane, AU — (May 14th, 2011) — Victory in Round 13 of the KRE Race Engines Sprintcar Track Championship at Titan Garages Brisbane International Speedway on Saturday night May 14 was a pivotal step towards two bigger prizes for Ausdeck Racing's Andrew Scheuerle with both the Series Championship and the Sprintcars Club Championship now well within his reach.
Scheuerle chased down Dash winner and early Feature race leader Kevin Titman on lap nine of the thirty lap A-Main and from that point was never headed on his run to the chequered flag to lead home Titman, Todd Wanless, Pete Thorley and Darren Jensen. The win was Scheuerle's third at the venue this season and first since Round 5 of the Championship back on January 22.
With just two Rounds remaining before the Championship wraps up on June 4, Scheuerle now leads Wanless by over one hundred and fifty points (897-743) with Thorley two points further in arrears. Under Series regulations where each driver will count only their best thirteen Rounds at the end of the season, the margin falls to seventy-eight points which is still a significant if not overwhelming lead this late in the season. In Club Championship points, the top prize is already in Scheuerle's keeping regardless of the results of the final two races of the season.
Saturday night's event at the Archerfield raceway started with Brent Aprile setting quick time with 11.819s ahead of Kevin Titman (11.987s) and Brett Thomas (12.070s) before Steven Johnson, Phill Foster, Dan Murray, Matt Butler, Melissa Boyes and Pete Thorley shared the Heat race wins evenly.
Kevin Titman won the six lap Dash from Scheuerle, David Muir, Darren Jensen, Aprile and Wanless, while Peter Lack ensured his place in the field for the Feature with a win in the B-Main over Paul Morris, Phil Foster, Anthony Lambert, Luke Rowell and Jason Bottin.
In the Race Basics Series for AMCA Nationals, Eric Knight won the twenty lap Feature ahead of Steve Potts, Russ Hardy, Jim Knight and Michael McQueen. Dave Fanning, Greg Polzin, Mike Davis, Peter Campbell and Sean Rose finished one through five in the twelve lap Lightning Sprints Feature.
Racing continues at Titan Garages Brisbane International Speedway next Saturday night with the American Tire And Racing Services Fifty Lap Midget Feature the main event along with the Crossley Race Engines V8 Dirt Modified Series, Wingless Sprints, Compact Speedcars, Dwarf Cars, Ford v Holden Sedans and Outlaw Sedans also on the programme.
KRE Race Engines Sprintcar Track Championship Points – Top Ten:
Andrew Scheuerle (897), Todd Wanless (743), Pete Thorley (741), Darrell Hodges (628), Peter Lack (556), Kevin Titman (538), Paul Morris (483), Steven White (461), Dan Murray (444), Danny Reidy (427).