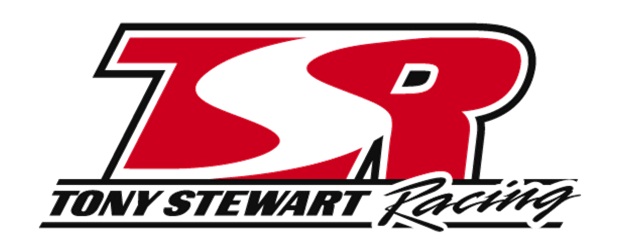 By Bill Klingbeil
INDIANAPOLIS (May 25, 2011) – When a race schedule includes more than 70 dates, it's hard to calculate the value of a single night. No matter the sport, certain games or events just mean a little more. As the world of motorsports takes center stage during the Memorial Day weekend, the races throughout the country this weekend rank a bit higher in significance. The World of Outlaws (WoO) Sprint car series will jumpstart the weekend by invading the heart of NASCAR country on Friday night, and the drama continues Sunday with both the 95th running of the Indianapolis 500 and the 52nd edition of the Coca-Cola 600.
Tony Stewart Racing's (TSR) championship tandem of Donny Schatz and Steve Kinser know quite a bit about the significance of winning while the lights are brightest. Friday night's Circle K NOS Energy Outlaw Showdown at The Dirt Track at Charlotte (N.C.) Motor Speedway has become one of the higher-profile events on the WoO schedule. Schatz, driver of the TSR No. 15 STP/Armor All/Chevrolet J&J, is the defending-race winner and the WoO's most recent winner. Kinser, pilot of the No. 11 Bass Pro Shops/J.D. Byrider/ Chevrolet Maxim, has won just about everything in the sport, including 20 WoO championships and 565 WoO A-Feature races. Twenty-two have come during Memorial Day weekend over the years. Following Friday night's run in Charlotte, the traveling Outlaws will return to I-96 Speedway in Lake Odessa, Mich., on Memorial Day for a complete night of racing.
The early portion of the 2011 Outlaws schedule has been plagued by numerous rainouts across the country. Last Saturday's scheduled race at I-96 Speedway was the third consecutive Saturday-night event washed out by Mother Nature. On Friday night, Schatz scored his first triumph of the season by leading 39 laps of the 40-lap A-Feature at Attica (Ohio) Raceway Park. Kinser raced near the front throughout the feature before finishing sixth.
Friday's victory and the success four-time WoO champion Schatz has experienced at The Dirt Track at Charlotte build optimism for the STP team. Schatz has finished inside the top-10 in 22 of his 25 appearances at the track. He led every lap of the feature in his third race on the 4/10-mile high-banked track in the fall of 2000. His first A-Feature triumph came in thrilling fashion in May 2007, when he charged from 10th position and into the lead with only a handful of laps remaining. The Fargo, N.D., racer won his second career A-Feature at The Dirt Track to close the 2008 season. That same night, he clinched his third consecutive WoO crown. Last season, in May's Outlaw Showdown, he led 29 laps en route to his fourth career win at the track.
Kinser also looks to continue his remarkable results at The Dirt Track. The 20-time WoO champion has 23 top-10 finishes in 25 career starts at the track. He finished second in five of his first seven races on the clay oval before scoring a flag-to-flag victory in October 2001. Twelve straight top-10 runs followed that initial victory and included his most recent win in the 2007 WoO season finale. Last season, he raced to a fourth-place finish in the May event.
In the 2011 WoO championship standings, Kinser trails leader Joey Saldana by 27 points. "The King of the Outlaws" leads the series with four wins and 14 top-10s. The victory for Schatz last Friday helped him close the gap. He continues to rank third overall with 2,197 markers, 44 behind Saldana. His nine top-fives rank second to Saldana, who has earned 10, through the first 16 races of 2011.
Not only will Friday's 30-lap A-Feature be contested in front of what is expected to be a sellout crowd of more than 15,000 spectators, but a national audience will also see the Circle K NOS Energy Outlaw Showdown as SPEED airs its first WoO event of 2011. Live coverage begins at 8 p.m. EDT.
On Monday, the Outlaws will return to I-96 Speedway for the second time in two weeks. Mother Nature washed out the program at the half-mile dirt oval last Saturday night. Kinser has three wins and eight podium finishes in 10 WoO events at I-96 Speedway. Last May, he had tire problems while running in the top-five and ended up finishing ninth. Schatz first raced at the track during his rookie year with the series in 1997, and he's scored four top-10s in eight starts. He finished a career-best second in 2008, following Kinser to the checkered flag. Last May, he was racing in the top-three before losing a left-rear tire. He came back to finish 12th.
Friday at The Dirt Track at Charlotte Motor Speedway, the pit gates will open at 1 p.m. EDT with the grandstands opening at 4:30 p.m. Racing is scheduled to begin at 7 p.m. For more details, contact The Dirt Track at (800) 455-3267. The official Web site of Charlotte Motor Speedway is www.charlottemotorspeedway.com.
On Memorial Day at I-96 Speedway, the pit gates will open at 1 p.m. EDT with the grandstands opening at 4 p.m. Qualifying is scheduled to begin at 5:30 p.m. For more details and ticket information, contact I-96 Speedway at (616) 642-0555. The official Web site of I-96 Speedway is www.i96speedway.com.
Race fans unable to attend this weekend's races can catch all of the action on DIRTVision.com. Fans can listen live as Johnny Gibson, "Voice of the Outlaws," calls the action as he does at all WoO Sprint Series events on the DIRTVision.com cybercast, as well as on the DIRT Radio Network. Go to www.DIRTVision.com for more information on all the site features, including updated results from each night of racing, as well as a chat room to interact with other race fans.
Steve Kinser, Driver of the No. 11 TSR/Bass Pro Shops/J.D. Byrider/Chevrolet Maxim:
You've always said you really don't get concerned about the standings before June 1. Is there a difference between racing for wins and racing for points?
"At this point in the season, it's good to be leading, but we're not really worried about the points right now. We're more focused on our short-track program and trying to make some gains on that side of things. In this series, you really have to have a versatile program as the schedule seems to pick up more and more quarter-mile and 3/8-mile tracks every year. It used to be we ran on a lot of half-mile tracks, but that's not the case right now. We've been working hard back at the shop to really improve on some things that will help us as we get farther into the season. If we can run well at each race, the points will work out in the end."
In each of the past two seasons, you have entered the Outlaw Showdown at The Dirt Track at Charlotte Motor Speedway trailing Joey Saldana in the championship standings. Last year, each of you took turns sharing the lead until late in the year, when both of you were involved in accidents that dashed your title chances. What is it like battling Saldana for the top spot with the Outlaws?
"In having raced with Joey (Saldana) for so many years, I really think that, if anyone deserves to win a championship, it's him. He's run really well for the past few years and it's been good to compete against him year in and year out. Right now, we're not really worried about the end-of-the-year stuff. We've got a lot of racing left, yet, in the season and we're just focused on beating him and quite a few other guys every night at the track. Joey's been really consistent and that's what it takes to win championships in this series. Obviously, we always want to win races and the title, but if we can't win it, I wouldn't be disappointed to see Joey win it."
In 25 races at The Dirt Track at Charlotte Motor Speedway, you've only finished outside the top-10 twice. What are your thoughts as you return to Charlotte?
"We enjoy coming to Charlotte. It's a really good track when it opens up and there are several lines that allow for a lot of passing. As a driver, it's always fun to have a wide, multi-line track that allows us to really race pretty hard. When it gets too wet, it tends to become a single-groove track that doesn't allow for a lot of movement. That's not a lot of fun for us, the drivers, or the fans. We really enjoy racing at Charlotte. It's always a big event. There are always a lot of people coming out. We're looking forward to a fun night at the track."
Donny Schatz, Driver of the No. 15 TSR/STP/Armor All/Chevrolet J&J:
Last weekend, you had a tremendous evening at Attica (Ohio) Raceway Park culminating with you scoring your first WoO triumph of the season. Describe your feelings after the race.
"It's felt good to get back to victory lane with STP, Chevy and all my crew guys. They've worked hard all year. They've definitely had a few races that we should have won and, Friday night, we got the job done. I've been on the hot seat for a while. I've had some good runs this year but just haven't been able to get the trophy. I was getting nervous at the end of the race with all the yellows. I started thinking that maybe we'd let another one slip away, but we won the race. Hopefully, there are quite a few more to come."
The victory brought your career WoO A-Feature win total to 106. Is it hard not thinking ahead about what it would mean to win that next one and tie Sprint car legend Doug Wolfgang for fourth on the all-time WoO win list?
"It'll probably bring a tear to my eye if I can match Doug Wolfgang. I actually just saw Doug last week in Sioux Falls and he reminded me that he was still a couple ahead of me. Any time you hit a milestone in the World of Outlaws, it's a really cool thing. I don't want to think about it too much until it happens. If I'm fortunate enough to win another one, it'll be something to savor for the rest of my life. We're out here to win races. Whether it's 100 or 500, like my teammate Steve Kinser has, they're all important. It's pretty incredible to think that I've won 106 WoO races. I'm really proud of that and can't thank all my family and the people who have helped me get to this point."
Friday's Outlaws Showdown gives you another chance to shine in a huge racing market. What are your thoughts on returning to Charlotte and getting back to action at The Dirt Track?
"Honestly, I'm really looking forward to getting back into the car. We won our last race and, most of the time, you can't wait to get in again and see if you can keep it going. The fact that our next race is in Charlotte is icing on the cake. The Dirt Track there in Charlotte has been a very good place for me. We won there last year and have had a lot of good finishes in the past. We've got some things going on in the area for our sponsors and get to catch up with a lot of people in the Charlotte area. It's always a big deal to be racing there with all the NASCAR fans and teams being right there. We're really looking forward to it. Hopefully, we can get out of there with another trophy."
Tony Stewart Racing's Steve Kinser and Donny Schatz: Career Results at The Dirt Track at Charlotte Motor Speedway
Year
Date
Steve Kinser
Qualifying
Start
Finish
Donny Schatz
Qualifying
Start
Finish
2010
11/6
World of Outlaws
3
5
13
World of Outlaws
1
9
7
11/5
World of Outlaws
5
12
7
World of Outlaws
15
8
4
5/29
World of Outlaws
13
7
4
World of Outlaws
7
2
1
2009
11/7
World of Outlaws
25
4
4
World of Outlaws
1
5
6
11/6
World of Outlaws
4
7
17
World of Outlaws
1
3
2
5/22
World of Outlaws
3
6
5
World of Outlaws
2
1
3
2008
11/1
World of Outlaws
8
14
6
World of Outlaws
5
1
1
10/31
World of Outlaws
3
8
4
World of Outlaws
10
3
2
5/23
World of Outlaws
15
15
7
World of Outlaws
5
7
6
2007
11/3
World of Outlaws
7
1
1
World of Outlaws
2
8
4
11/2
World of Outlaws
11
4
4
World of Outlaws
1
2
2
5/25
World of Outlaws
14
14
5
World of Outlaws
4
5
1
2006
5/24
—
DNC
World of Outlaws
4
12
5
2003
5/24
World of Outlaws
2
10
9
World of Outlaws
5
17
8
2002
10/12
World of Outlaws
15
19
7
World of Outlaws
5
9
21
10/11
World of Outlaws
6
10
6
World of Outlaws
10
4
22
5/25
World of Outlaws
—
1
4
World of Outlaws
4
5
3
5/24
World of Outlaws
3
5
2
World of Outlaws
6
3
23
2001
10/6
World of Outlaws
—
1
1
World of Outlaws
—
3
2
10/5
World of Outlaws
1
3
2