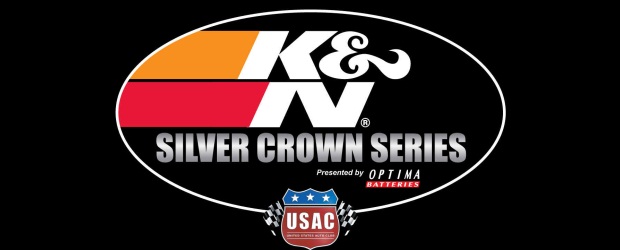 By Dick Jordan
Defending Traxxas USAC Silver Crown Champion Levi Jones of Olney, Ill. will lead the series to its June 17-18 event at the Milwaukee (Wisc.) Mile, a race held in conjunction with the track's INDYCAR "Milwaukee 225."
Jones finished second in Friday night's "Hoosier Hundred" series opener at the Indiana State Fairgrounds in Indianapolis, but his fast qualifying run and the fact he led the most race laps produced point bonuses with place him three points ahead of "Hoosier Hundred' winner Jerry Coons Jr.
Coons became the first driver in 36 years to win the first Silver Crown race of the year after closing out the preceding season with a victory. Coons won last year's finale at Toledo, Ohio.
Coons, of Tucson, Ariz., scored his first "Hoosier Hundred" victory, passing pole starter Jones on lap 54 entering turn one and leading the final 47 miles of the race in his Rotondo Weirich/Champion Brands Beast/Toyota
Coons started ninth in the 30-car field and was third when the race was halted for a mandatory stop on lap 52. On the restart he passed Bud Kaeding for second and two laps later caught Jones for the lead. Jones had paced the first 53 laps after winning the pole at a speed of 106.383 mph.
Jones finished second ahead of Tracy Hines, Kaeding and Brian Tyler
Coons' victory marked the second straight for the RW Motorsports team, which won last year's "Hoosier Hundred" with driver Shane Hmiel, who served as Friday night's Grand Marshal.
USAC TRAXXAS SILVER CROWN POINT STANDINGS
1-Levi Jones-63; 2-Jerry Coons Jr.-60; 3-Tracy Hines-54; 4-Bud Kaeding-51; 5-Brian Tyler-48; 6-Derek Hagar-45; 7-John Heydenreich-42; 8-Tanner Swanson-39; 9-Todd Kane-36; 10-Dave Darland-33.